Chinese theme park sets up 'death simulator' where volunteers can experience being cremated
Creators claim their theme park ride is an 'authentic experience of burning'
Rose Troup Buchanan
Tuesday 05 May 2015 14:45 Comments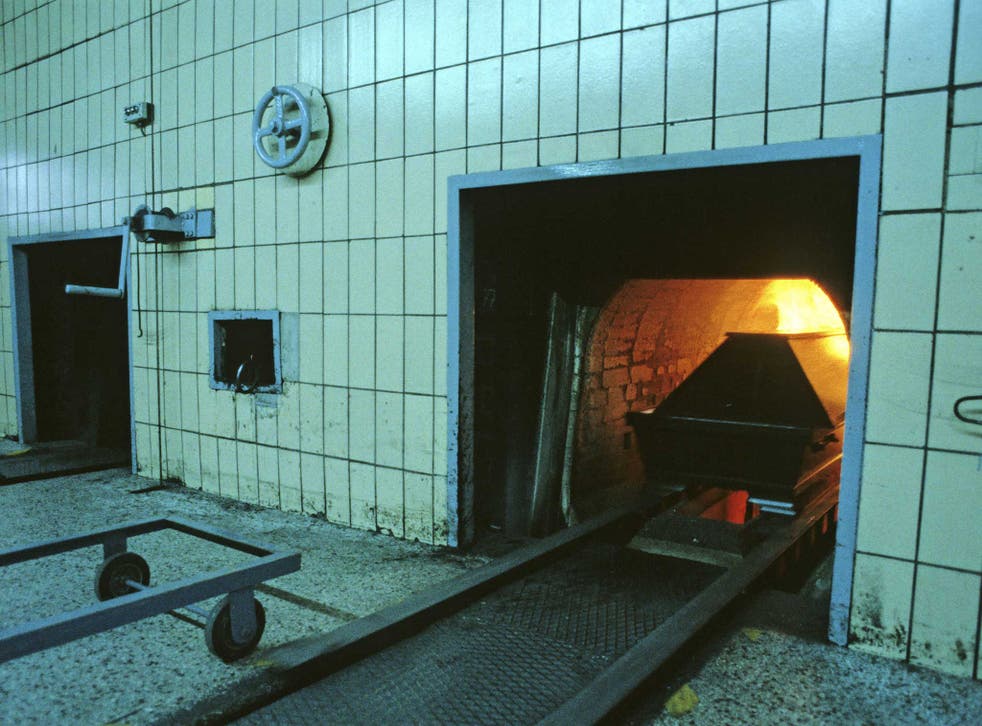 Two Chinese philanthropists have created a "death simulator" allowing willing participants to experience cremation.
The Samadhi Game, located in a corner of the Window of the World amusement park in Shenzhen, opened in September 2014 and for roughly £26 simulates players' deaths by placing them in a coffin and then transporting them to the incinerator.
Once inside, players are then blasted by hot air (up to 40C) and light to create an "authentic experience of burning," according to its creators, Huange Weiping and Ding Rui.
When the "burning" is over, volunteers see a womb projected on the ceiling and must crawl until they reach a large, white padded area – supposedly representing a womb – where they are "reborn".
Approximately 50 per cent of Chinese elect for cremation upon their deaths, and the creators told CNN they went to extensive lengths to ensure their simulation was accurate, including visiting a real crematorium and being placed inside.
Much of the start-up costs were covered by Jue.so, China's version of kickstarter, with more than $65,000 raised. Similar operations have successfully opened in South Korea and Taiwan.
Register for free to continue reading
Registration is a free and easy way to support our truly independent journalism
By registering, you will also enjoy limited access to Premium articles, exclusive newsletters, commenting, and virtual events with our leading journalists
Already have an account? sign in
Join our new commenting forum
Join thought-provoking conversations, follow other Independent readers and see their replies