Christian couple sentenced to death for sending 'blasphemous' text message
Couple allegedly sent a message insulting the Prophet Mohamed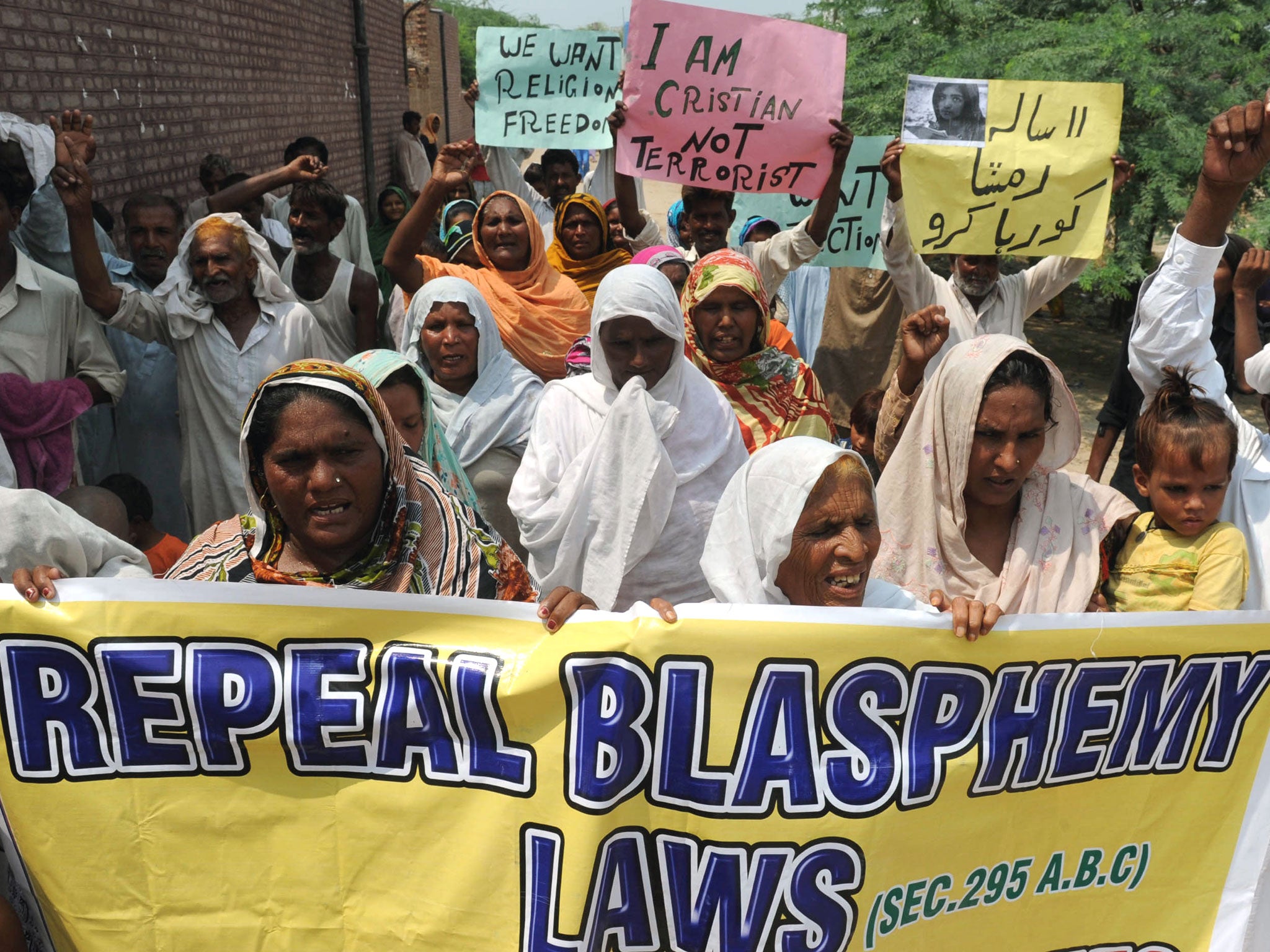 A Christian couple have been sentenced to death in Pakistan for allegedly sending a text message considered insulting to the Prophet Mohamed.
Shafqat Emmanuel and Shagufta Kausar, from the eastern town of Gojra, were found guilty of sending the text to the imam of their local mosque, who brought a complaint against the couple last July.
The couple come from the town of Gojra in Punjab and are expected to appeal the sentence. Their lawyer Nadeem Hassan told the BBC the trial was conducted unfairly and that the message originated from a mobile phone which has been lost previously.
Gojra has been the scene of communal violence in the past, when a rumour that a copy of the Koran had been desecrated led to a mob burning nearly 40 houses and a church in Gojra, killing eight Christians.
Many Christians have been convicted on blasphemy charges for either desecrating the Koran or blaspheming the Prophet Mohamed in Pakistan.
In March, Sawan Masih, a government sanitation worker, was given the death penalty for blasphemy after the court listened to testimony about how he had allegedly insulted the Prophet Mohamed.
The police arrested the government worker but a couple of days later, as word of what had happened spread, a mob descended on Joseph Colony and set fire to scores of homes and two churches.