Coca-cola to introduce world's first canned hot fizzy drink in Japan
New technology to make drinks that are both heated and carbonated has taken four years' research to build
Adam Withnall
Wednesday 11 September 2013 16:39 Comments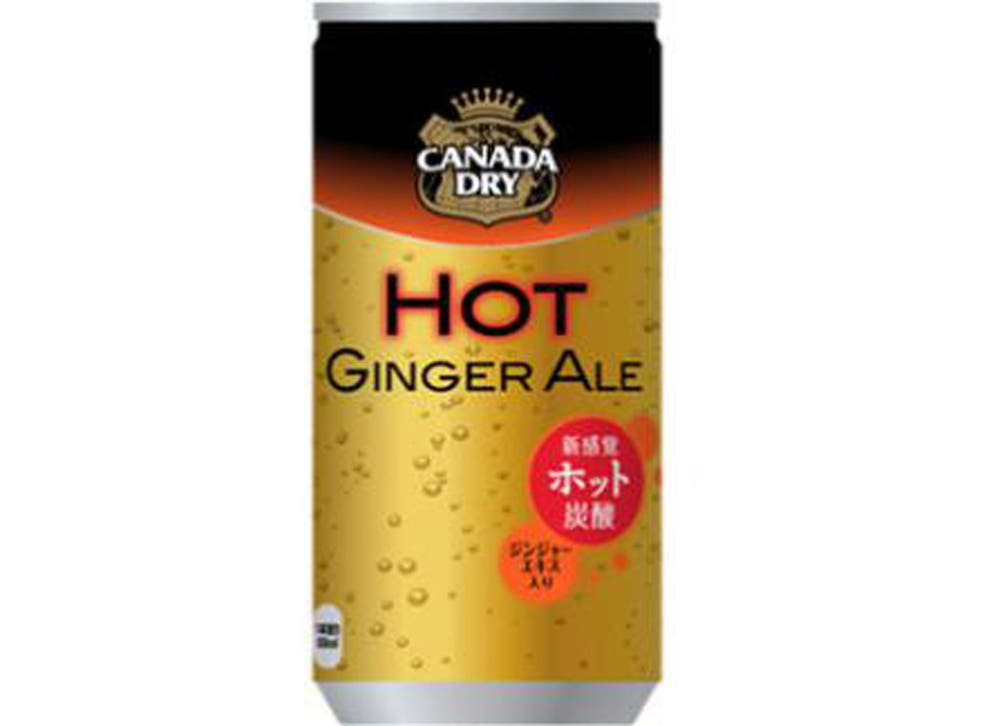 Coca-Cola will mark a world first in the soft drinks market when it launches its latest product in Japan – a hot, fizzy, spicy ginger ale product sold in a can from vending machines.
It's a heady combination, and has taken four years of challenging research and development work to come up with the technology required to create a warm drink that remains carbonated in the process.
The flavour involved in this ground-breaking innovation is Canada Dry Ginger Ale, a new offering featuring ginger extract and hints of apple and cinnamon.
Japan already has a stomach for warm beverages coming in packages we might regard as unusual – there it is common for vending machines to stock a range of products of varying temperatures.
That could be why Coca-Cola is, for the time being, only launching the product in the Far East – and just in time for the onset of bitter autumn temperatures.
The drinks company, which has been based in Atlanta since the 19th century, told the local Atlanta Journal-Constitution that spiced hot drinks are already popular in Japan, especially during the colder months.
The first fizzy one is set to go on sale on 21 October, with a "double-chambered" aluminium can design that insulates the liquid and protects the drinker's hand from its heat.
The 180ml winter warmer will cost 120 Japanese yen – about 75p.
Register for free to continue reading
Registration is a free and easy way to support our truly independent journalism
By registering, you will also enjoy limited access to Premium articles, exclusive newsletters, commenting, and virtual events with our leading journalists
Already have an account? sign in
Join our new commenting forum
Join thought-provoking conversations, follow other Independent readers and see their replies