Beijing coronavirus cases jump as China records highest number of daily infections in two months
Almost 80 people in capital test positive for Covid-19 in last four days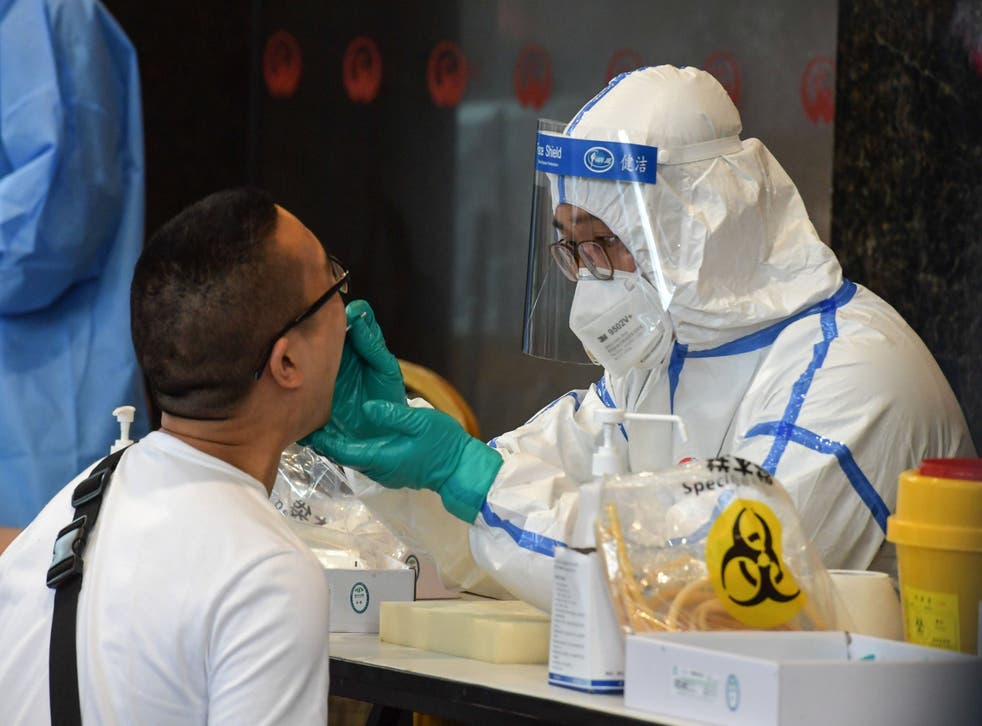 Beijing has reported 36 new Covid-19 cases for the second consecutive day, as China recorded the highest number of daily infections in two months.
On Monday, Chinese authorities announced that in total there had been 49 new coronavirus cases in the country.
The recent outbreak in the capital is linked to a large wholesale food market that sources much of the city's meat and vegetables. The complex, whose size is equivalent to almost 160 soccer pitches, has been shut as a precaution and tens of thousands of nearby residents are undergoing tests for the virus.
The capital has now had 79 new cases in the last four days, the largest concentration of infection in the city since February. At a press conference on Monday, Xu Hejiang, a spokesman at the Beijing city government, said: "The risk of the epidemic spreading is very high, so we should take resolute and decisive measures."
As a result of the recent outbreak, some neighbourhoods in the west and southwest of Beijing were classified as medium-risk, which enforces strict controls on the movement of people and vehicles.
One neighbourhood near the food market was upgraded to high-risk, with people being warned not to go there.
As a result of the spike in the number of infections, Beijing started mass-testing on Sunday. Samples from 8,950 people who had recently been to the food market were collected, with the 6,075 tested so far coming back negative, according to a spokesperson for the Beijing public health commission.
Elsewhere, some governments in other cities and provinces warned their citizens against all but essential travel to Beijing.
This comes as the provinces of Liaoning and Hebei, in the northeast and north of the country respectively, reported a handful of cases linked to the Beijing outbreak.
Sichuan in the southwest also confirmed it had one suspected case connected to the capital.
Beijing health officials said a preliminary assessment of the gene sequencing of the virus shows that the food market outbreak could have originated in Europe.
Agencies have contributed to this report
Register for free to continue reading
Registration is a free and easy way to support our truly independent journalism
By registering, you will also enjoy limited access to Premium articles, exclusive newsletters, commenting, and virtual events with our leading journalists
Already have an account? sign in
Register for free to continue reading
Registration is a free and easy way to support our truly independent journalism
By registering, you will also enjoy limited access to Premium articles, exclusive newsletters, commenting, and virtual events with our leading journalists
Already have an account? sign in
Join our new commenting forum
Join thought-provoking conversations, follow other Independent readers and see their replies