Coronavirus: China reports Covid-19 being found on frozen seafood packaging
Discovery comes as New Zealand investigates possibility virus arrived in country by freight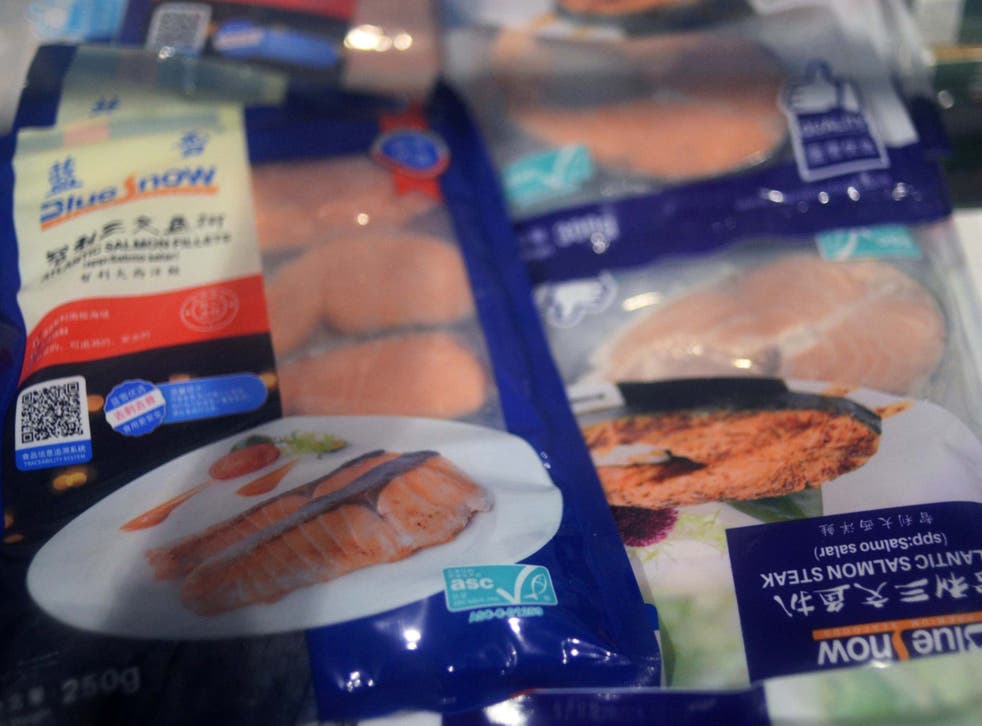 A local government in China has reported finding the virus that causes Covid-19 on the outer packaging of imported frozen seafood that arrived from the port city of Dalian, which recently saw a surge in infections.
The virus was discovered on the packaging of frozen seafood bought by three companies in Yantai, a port city in the eastern Shandong province.
The Yantai city government said in a statement the product was part of an imported shipment that landed at Dalian, but did not say where it originated.
Earlier this month, custom officers in Dalian also reported the coronavirus was found in the packaging of frozen shrimps imported from Ecuador, prompting China to suspend imports from three Ecuadorean shrimp producers.
Authorities sealed off the products and everyone who handled them was under quarantine and tested negative for Covid-19, said the city government.
It comes as New Zealand officials are investigating the possibility that a fresh cluster of coronavirus cases – the country's first in more than three months – were imported by freight.
A family of four tested positive for the virus in Auckland, which led Prime Minister Jacinda Ardern to quickly reimpose lockdown restrictions on the city and social distancing measures across the entire country.
Health officials are confident there has been no local transmission of coronavirus in New Zealand for 102 days and are examining the potential that the virus was imported into the country by freight.
Director General of Health Ashley Bloomfield said surface testing was underway at a cool store where a man from the infected family worked.
"We know the virus can survive within refrigerated environments for quite some time," he said during a press conference.
The cool store is owned by US-based refrigerated storage specialist Americold Realty Trust, which has operations in the US, Canada, Argentina and Australia, as well as New Zealand.
The company's managing director Richard Winnall told the NZ Herald newspaper the infected man had been on sick leave for several days and all employees were sent home for tests.
According to the World Health Organisation, there are currently no confirmed cases of coronavirus being transmitted through food or packaging, but it notes studies have shown the virus can survive on a plastic surface for up to 72 hours.
Additional reporting by Associated Press
Join our new commenting forum
Join thought-provoking conversations, follow other Independent readers and see their replies