A 28-year-old doctor who was on the front line of the coronavirus outbreak has died of a cardiac arrest after working for 10 days straight, according to reports.
Song Yingjie, who was part of a medical team at a health clinic in the Hunan Province, collapsed from exhaustion and died on Monday in his dorm room.
His team performed temperature checks on drivers and passengers at a motorway checkpoint. He has reportedly worked without stopping since 25 January.
Song, of Hengshan county in Hunan, was on temperature check duties at night but also distributed medical supplies at the hospital he normally worked for as a pharmacist in the daytime, reported South China Morning Post.
Hunan province is on the border directly to the south of Hunan, where the virus outbreak is centred in its capital of Wuhan.
Coronavirus: Cases soar of deadly new flu-like virus

Show all 154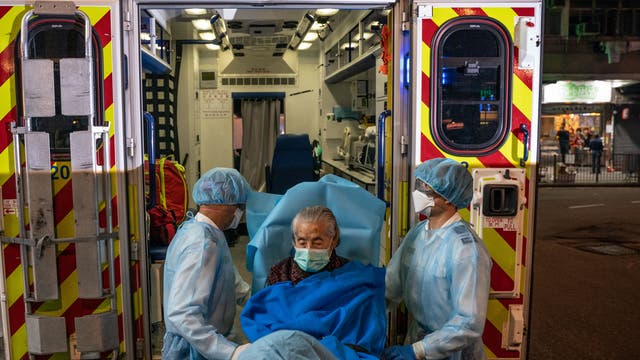 The local authority for Hengshan confirmed his death on their Weibo social media account and said they were helping his family in their grief.
Song's sister told local news outlet The Paper that her brother was an "outstanding" person and his death was "really devastating news" for the family.
His colleagues also praised the young doctor and said he was a "valued member of the team and could have had a bright future".
The coronavirus outbreak has so far killed over 560 people and infected tens of thousands of people, most of them concentrated in the province of Hubei.
Health institutions and workers in China are working around the clock to diagnose and treat patients, as well as contain the virus.
China's ambassador to the UK said at a press conference in London on Thursday said the Chinese government had "gone all out" to fight the disease and emphasised the "very low" mortality rate", which stands at 2.1 per cent.
He said: "Currently in China the number of cured patients is rising and we are fully confident in beating the virus."
Join our new commenting forum
Join thought-provoking conversations, follow other Independent readers and see their replies