Japan's reliance on fax machines lambasted by coronavirus doctor
Health ministry says it will launch online reporting system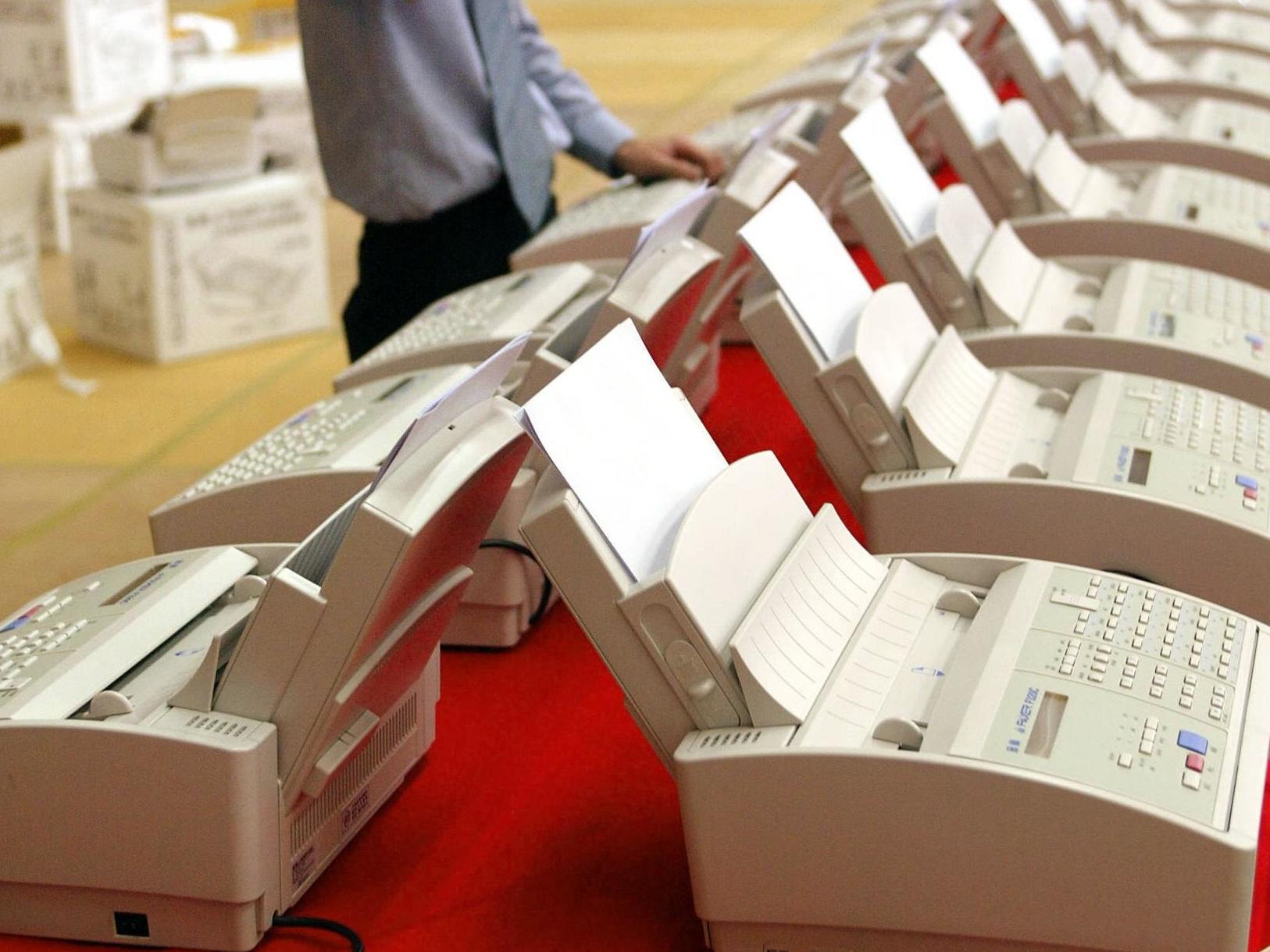 Japan's health ministry has said it will allow health centres to report new coronavirus cases online, instead of by handwritten faxes, after a doctor lambasted the legal requirement.
Despite the Asian nation's hi-tech image, many businesses and government offices still rely on fax machines. They are used to generate documents on which officials can stamp their approval with traditional "hanko" seals.
"Come on, let's stop this," the doctor, a specialist in respiratory medicine at a public hospital, tweeted.
"Reporting cases in handwriting? Even with the coronavirus, we are writing by hand and faxing."
He denounced the practice as "Showa-period stuff", referring to the era of Hirohito's reign from 1926 until his death in 1989.
"Speed is the key to combating infectious diseases that spread so rapidly. It is a mistake not to utilise modern technology," one Twitter user said in reply to the doctor's tweet.
Another, a professor, said: "I'm speechless. In Japan, Covid-19 cases are reported on a paper form filled in by hand, then sent by fax (!!) or postal mail (!!).
"No wonder tracking the real number [of cases] has been utter chaos there."
"This is 2020. Please stop this nonsense, Japan," another added.
Last week, the Japanese health ministry said it would launch the online reporting system from 10 May, with it going nationwide from 17 May.
The country's prime minister, Shinzo Abe, who has been promoting working from home to slow the spread of Covid-19, has told cabinet ministers to overhaul regulations and identify burdensome procedures with a view to scrapping or simplifying them.
Japan has more than 15,000 confirmed coronavirus cases and 556 people have died with the disease.
Join our commenting forum
Join thought-provoking conversations, follow other Independent readers and see their replies