Japan furious after dozens of US Marines stationed in country diagnosed with coronavirus in massive outbreak
'We have strong doubts the American military has taken adequate disease prevention measures,' local governor says after more than 60 troops at two bases test positive for Covid-19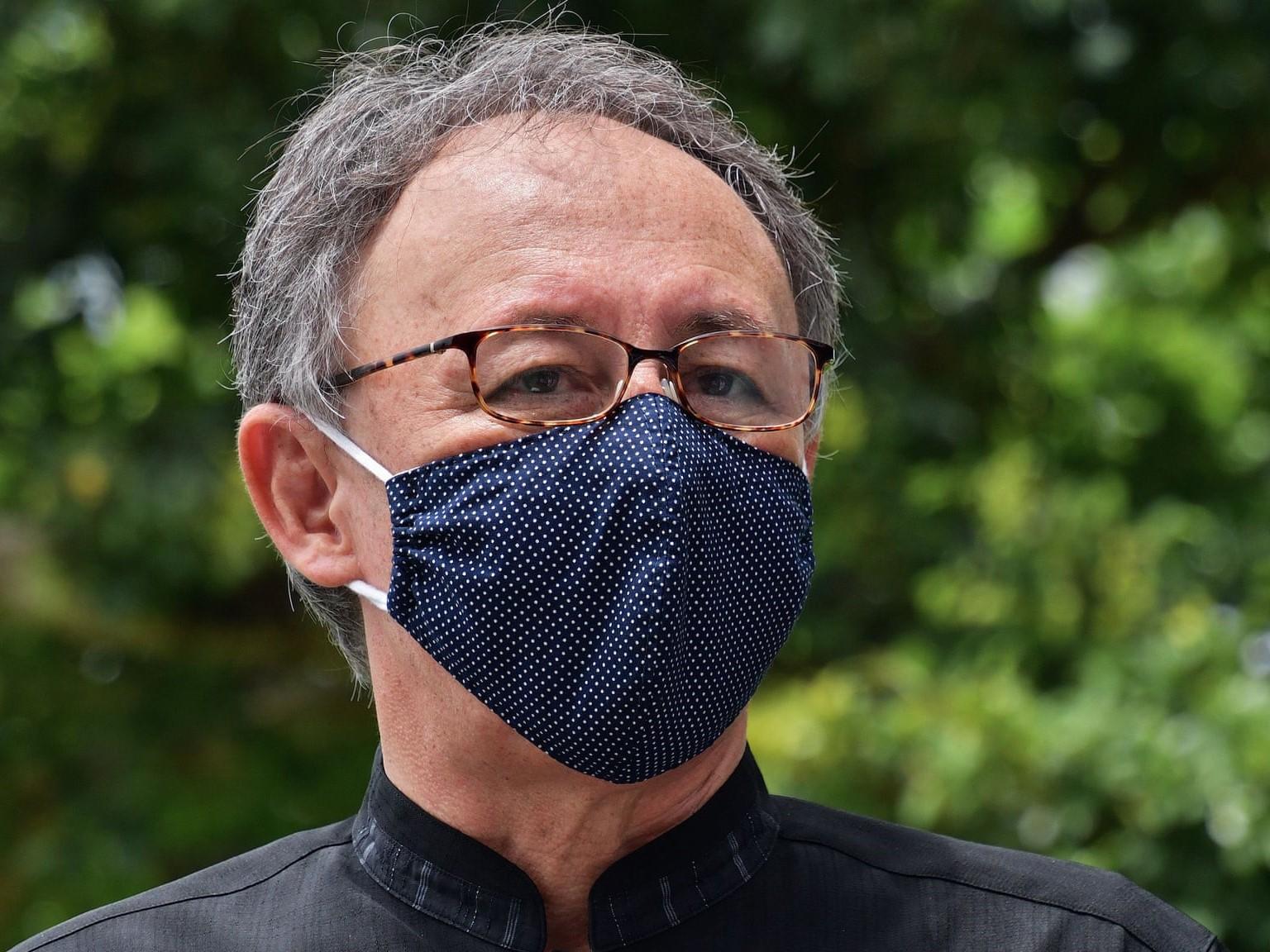 Dozens of US Marines stationed at two military bases in Japan have been diagnosed with coronavirus in a massive outbreak that has caused fury among local officials.
More than 60 of the specialist troops located on the southern island of Okinawa have become infected since 7 July, reports say.
The two bases — Marine Corps Air Station Futenma and Camp Hansen — have now been placed into lockdown.
But the outbreak has sparked considerable anger in Japan which, despite having an elderly population and tightly packed cities, has so far managed to largely contain the infection.
In an unusual rebuke, the island's governor Denny Tamaki said: "Okinawans are shocked by what we were told — we now have strong doubts that the US military has taken adequate disease prevention measures."
And he added: "It is extremely regrettable that the infections are rapidly spreading among US personnel when we Okinawans are doing our utmost to contain the infections."
Concerns have been particularly raised because several American personnel arriving in Japan had stayed at an off-base hotel before being transferred to the two camps last week.
The Marines said in a statement on Friday that troops were now taking additional protective measures to limit the spread of the coronavirus and were restricting off-base activities.
It said systems had been put in place "to protect our forces, our families, and the local community", although it failed to say exactly what those systems were or the exact extent of the virus at the bases.
Okinawa is home to more than half of about 50,000 American troops in Japan under a bilateral security pact.
Residents there have long complained about pollution, noise and crime arising from the camps.
Excluding the American outbreak, Okinawa has had just 150 cases of the coronavirus in total.
Join our commenting forum
Join thought-provoking conversations, follow other Independent readers and see their replies