'Super-spreader' church at centre of South Korea's coronavirus outbreak sued for £66m
Some 4,000 members of congregation agree to donate plasma for research
Samuel Osborne
Wednesday 24 June 2020 19:30 Comments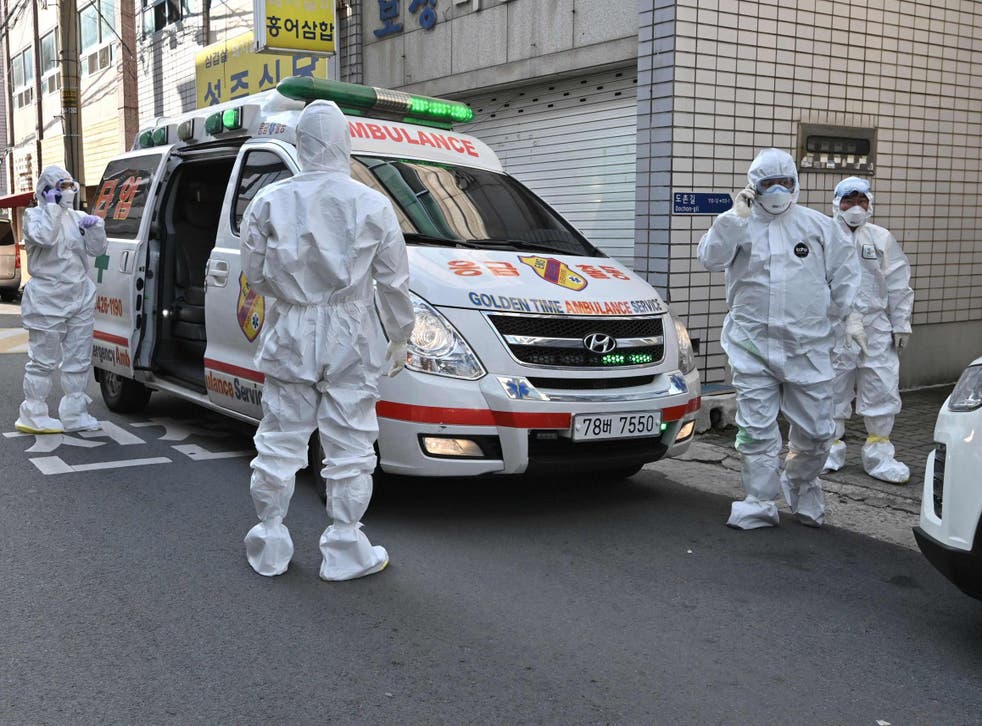 Daegu, the city at the epicentre of South Korea's coronavirus outbreak, has filed a civil damages suit against a church that has been linked to over 5,200 of the country's cases.
Widespread infections among members of the Shincheonji Church of Jesus in February and March made South Korea the first country to have a major outbreak outside China.
The city now is seeking 100 billion won (£66m) in damages from the church for allegedly ignoring the city's quarantine measures and allowing the disease to spread among its members.
The church has insisted it fully complied with government efforts.
At least 5,213 of the South Korea's total 12,484 Covid-19 cases have been linked to the church, according to the Korea Centres for Disease Control and Prevention.
Authorities had previously filed a complaint against the church, accusing it of refusing to submit a full list of members and facilities and not cooperating with city health efforts.
The church's founder, Lee Man-hee, has advised members who recovered from the virus to donate their blood plasma for coronavirus research.
Around 4,000 recovered Covid-19 patients from the religious group have reportedly agreed to donate their plasma as a way to express gratitude to the government and medical staff.
South Korea health officials have said that, in the absence of other treatments or vaccines, plasma therapy may be a way to lower the death rate, especially in critical patients.
At least 17 South Koreans have received the experimental therapy, which involves using plasma from recovered patients with antibodies to the virus, enabling the body to defend against the disease.
South Korea has reported 281 deaths from Covid-19.
Register for free to continue reading
Registration is a free and easy way to support our truly independent journalism
By registering, you will also enjoy limited access to Premium articles, exclusive newsletters, commenting, and virtual events with our leading journalists
Already have an account? sign in
Register for free to continue reading
Registration is a free and easy way to support our truly independent journalism
By registering, you will also enjoy limited access to Premium articles, exclusive newsletters, commenting, and virtual events with our leading journalists
Already have an account? sign in
Join our new commenting forum
Join thought-provoking conversations, follow other Independent readers and see their replies