Coronavirus: Vietnam starts to lift lockdown measures after no deaths reported
Some parts of Hanoi remain under strict lockdown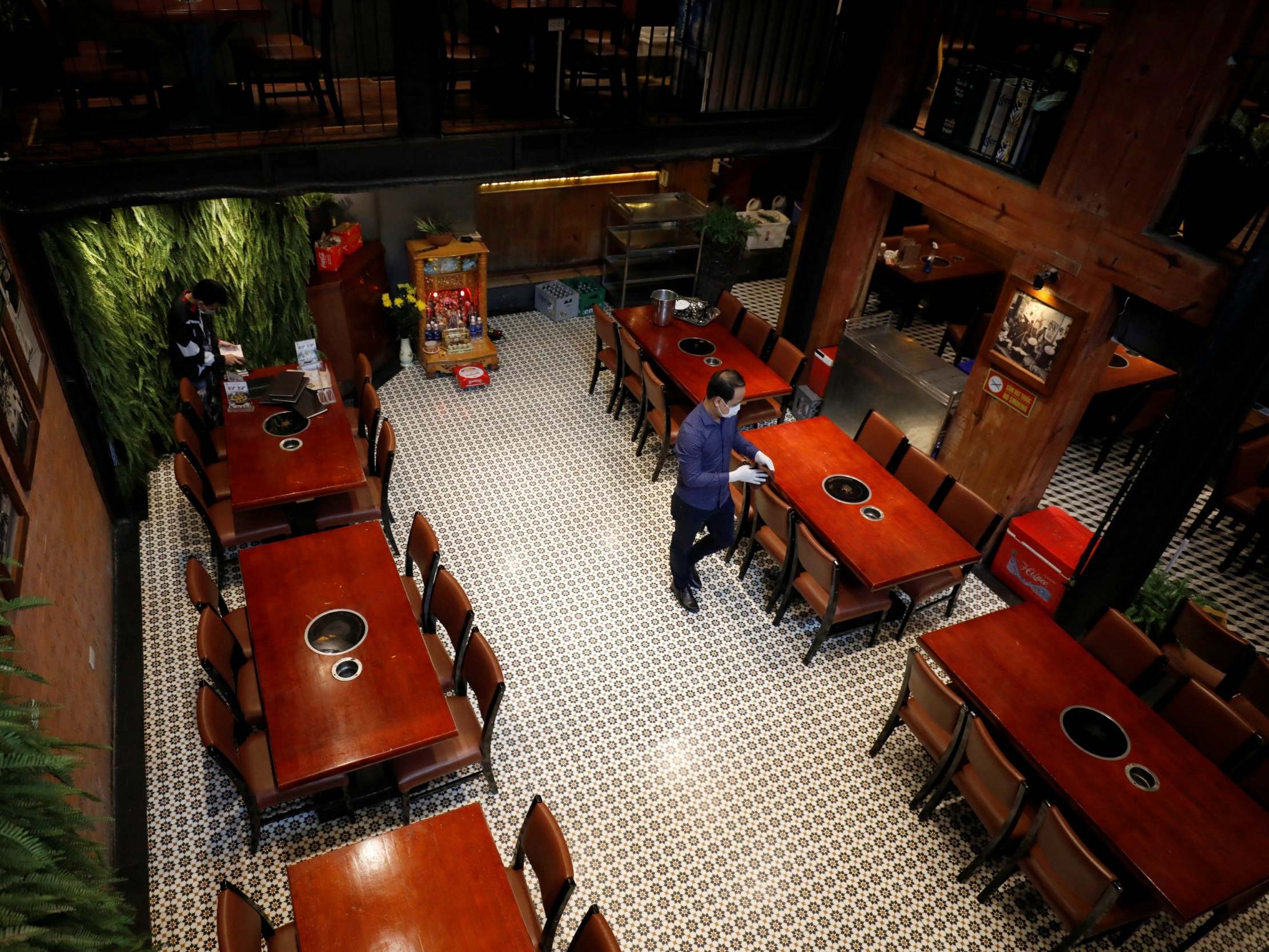 Vietnam has started lifting the movement restrictions imposed on citizens to contain the coronavirus lockdown, way ahead of most of southeast Asia.
Fewer than 300 coronavirus cases have been reported in Vietnam, with no deaths, since infections were first detected in January. Health authorities have not reported any new infections in a week.
Prime minister Nguyen Xuan Phuc said in a statement on Wednesday that no provinces were considered "highly prone" to the pandemic, but some non-essential businesses will remain closed.
However, some parts of Hanoi will remain under lockdown until 30 April as they are still designated as high-risk areas, reported the Nikkei Asian Review.
Mr Nguyen also urged people to continue practicing social distancing measures by wearing masks, keeping their distance from others and avoiding crowds. The wearing of face masks, which were made mandatory in crowded place such as in supermarkets and public transport, must also be enforced.
He told a steering committee meeting for coronavirus prevention: "While preventing and fighting epidemics successfully with strict social distancing, we must still ensure trade in goods job creation and socioeconomic development."
The government implemented strict social distancing rules on 1 April, banning gatherings of more than two people and quarantining hundreds of thousands of people to stop the spread of the virus.
It is preparing to quarantine thousands more people as workers from around the world, majority from China, return to their home country.
Domestic flights will be allowed to resume from Thursday and airlines can increase the frequency of service on key routes according to a plan drawn up by the aviation authority.
Vietnam has been lauded for its swift action in preventing the spread of Covid-19. One day after the first two cases were detected in Vietnam, all flights to Wuhan from Hanoi were suspended. It then closed its 870 mile-long border to China and stopped all but essential trade and travel.
It advised all arrivals to the country to self-isolate from 1 March and closed its borders around 20 days later. Shortly after, it suspended the entry of all foreigners until further notice.
The southeast Asian country also has by far the largest ratio of testing to confirmed Covid-19 cases in the world. Its health ministry said it carried out 180,067 tests and detected 268 cases, 83 per cent of whom it says have recovered.
The figures amount to nearly 672 tests for every one confirmed case, according to Our World in data. Taiwan has the next highest testing rate, with just 132.1 tests for every case.
Additional reporting by agencies
Join our commenting forum
Join thought-provoking conversations, follow other Independent readers and see their replies