Scientist eaten alive by crocodile at Indonesian laboratory
Woman killed after falling into pool with giant reptile during feeding time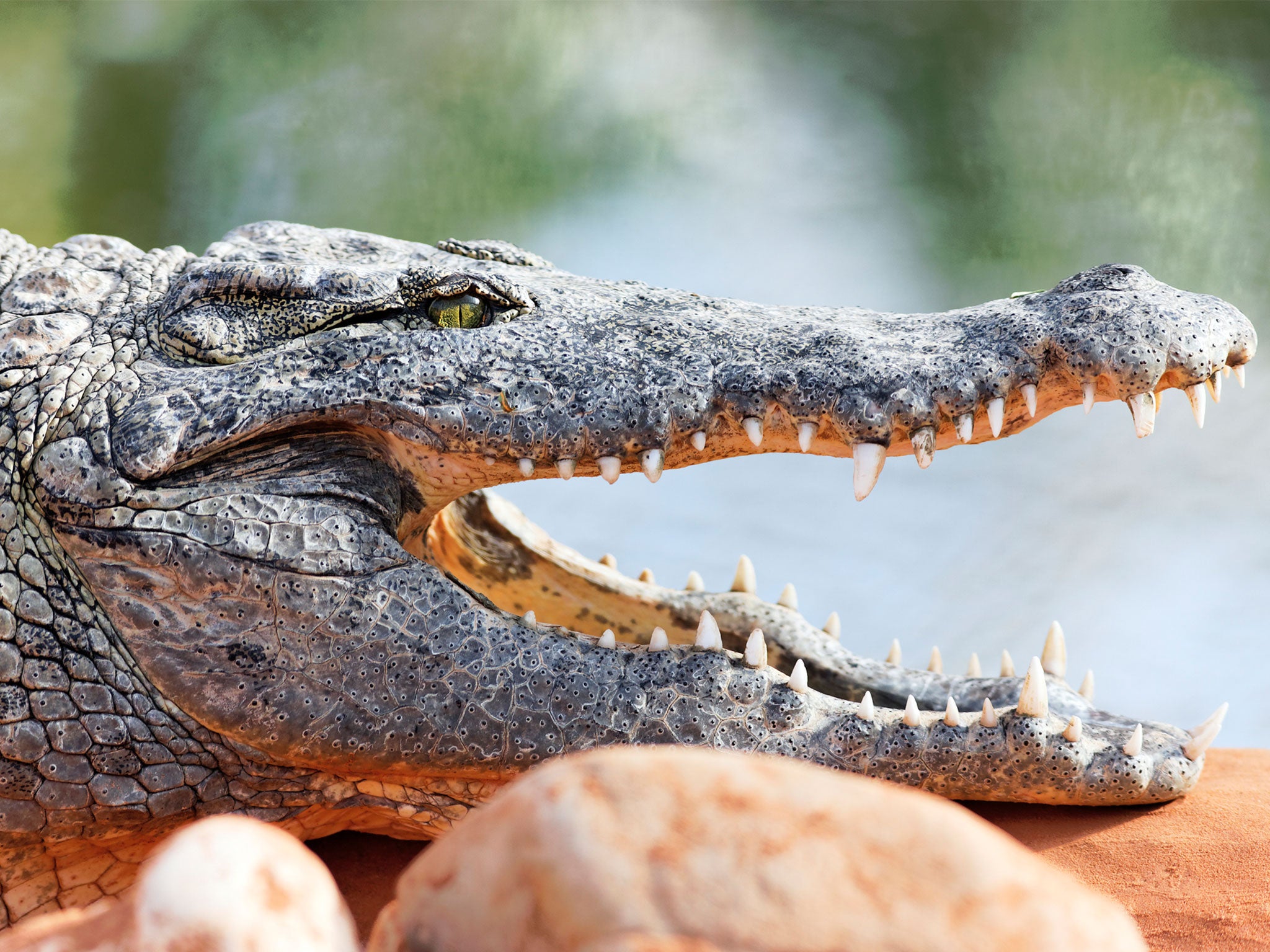 A scientist has been eaten by a 16-foot crocodile after she reportedly slipped and fell into the giant predator's enclosure.
Deasy Tuwo, 44, is thought to have died on Friday while attempting to feed the animal at the CV Yosiki Laboratory in the village of Ranowangko on Indonesia's North Sulawesi Island.
Police said the scientist had fallen into a breeding pool at the site, where the crocodile proceeded to pounce on her. Only half of her remains were recovered.
One of Tuwo's colleagues, Erling Rumengan, 37, said he had been shocked to discover her body when he arrived at the laboratory on Friday morning.
"We were curious when we looked at the crocodile pool, there was a floating object, it was Deasy's body," he told the local Tribun Manado newspaper.
"We were afraid to touch it and reported the incident at the police station."
Another laboratory worker, Nasran, who like many Indonesians goes by a single name, described Tuwo as a "quiet" and "meticulous" person.
He expressed confusion as to how the experienced scientist, who he had often allowed his son to accompany as she fed the crocodiles, had fallen victim to such an accident.
Local media reported the crocodile, which was named Merry, measured more than five metres (16 feet 5 inches) from head to tail and had been a pet of the laboratory's Japanese owner.
Support free-thinking journalism and attend Independent events
Raswin Sirait, police chief in the nearby city of Tomohon, said the animal had been anaesthetised before being removed from the enclosure.
He added authorities were trying to locate the owner of the crocodile and determine whether he had a licence to keep the giant reptile as a pet.
"We are still looking for the owner of the crocodile," he told reporters.
Join our commenting forum
Join thought-provoking conversations, follow other Independent readers and see their replies