Almost 300 crocodiles to be relocated to allow for seaplane service at world's tallest statue
The 182-metre 'Statue of Unity' is nearly twice as tall as the Statue of Liberty in New York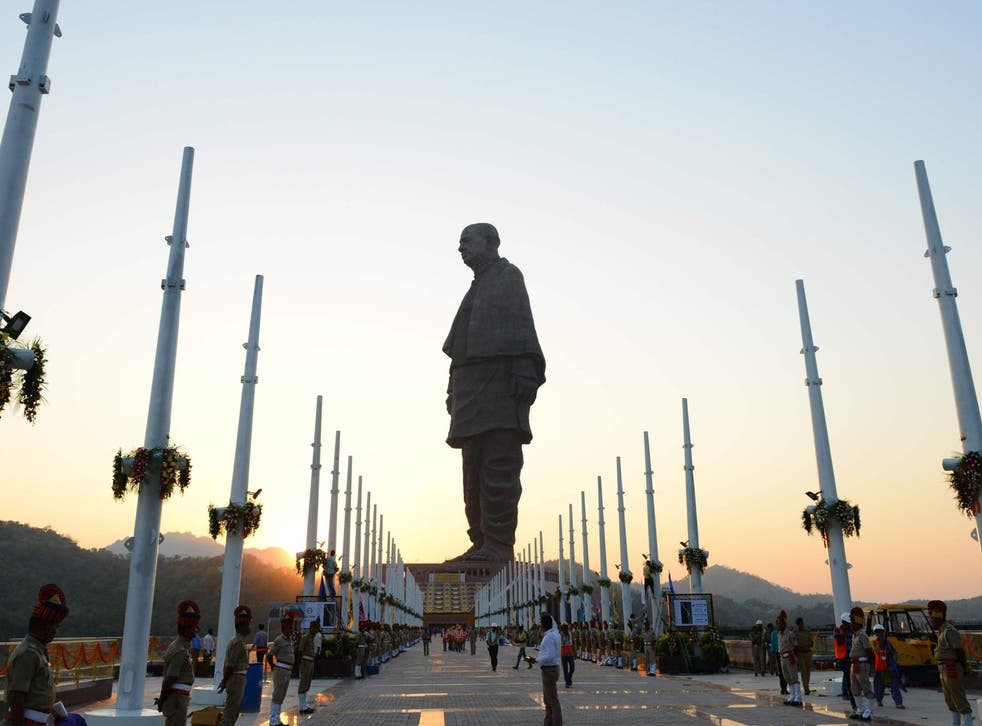 Authorities in India have been criticised for relocating almost 300 crocodiles from a reservoir next to the world's tallest statue to allow for a seaplane service to land nearby.
The animals, some of which are almost 10ft long, currently reside in the water near the 182-metre "Statue of Unity" of independence icon Sardar Vallabhbhai Patel.
The statue, which is located in the state of Gujarat and is almost twice the size of the Statue of Liberty, cost £330 million to build and is a major tourist attraction.
It is, however, 125 miles from the state's main city of Ahmedabad and can only be visited by bus.
To improve access to the site, the government has approved three seaplane routes to land nearby, according to the Times of India.
World news in pictures

Show all 50
Officials are now luring the crocodiles, which live near the statue, into metal cages before transporting them elsewhere to allow for the introduction of the seaplane service.
Crocodiles are protected species in India and there have been accusations that their removal is a violation of India's wildlife protection legislation.
"If the government has spent crores of rupees making the Statue of Unity, it should spend some more money to make an artificial pond for landing the seaplanes without disturbing the ecological balance and natural habitat of crocodiles," Community Science Centre director Jitendra Gavali told the Indian Express.
So far it is thought a dozen crocodiles have been moved and were placed in pick-up trucks.
It is unclear where they have been relocated to but it is understood that they have stayed within the state.
Join our new commenting forum
Join thought-provoking conversations, follow other Independent readers and see their replies