Cyclone Nivar: Emergency ban on gatherings declared as storm bears down on Indian city
Cyclone Amphan and severe cyclonic storm Nisarga earlier battered the southern states of India, causing massive destruction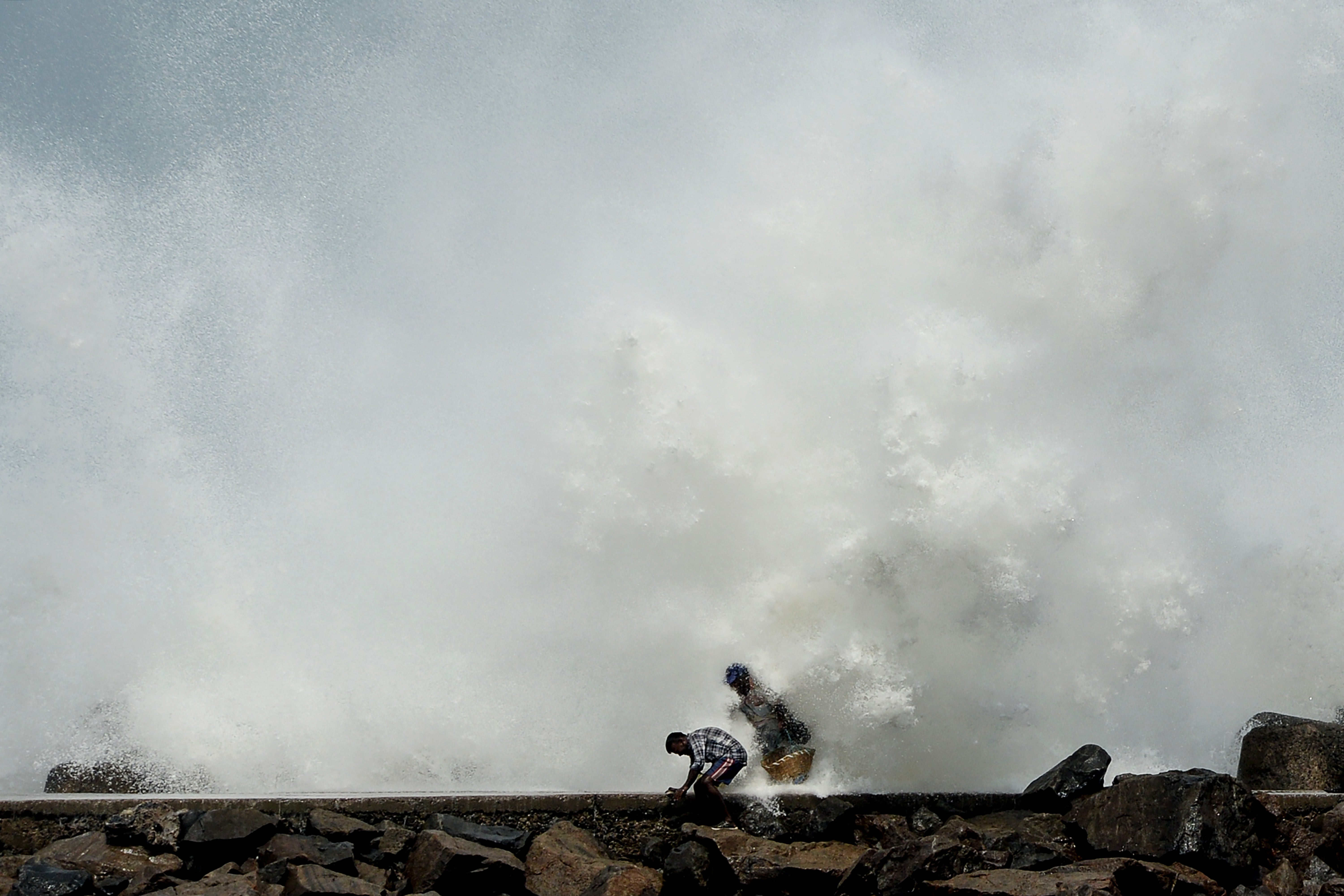 Emergency restrictions have been imposed on the movement of people and a public holiday has been declared in several coastal regions of India as the very severe cyclonic storm Nivar approaches the country.
The cyclone is forecast to make landfall on Wednesday and is expected to bring powerful winds gusting up to 145kph and heavy rainfall to areas already battered by storms this year. 
"Cyclone Nivar to cross Tamil Nadu-Puducherry coasts between Karaikal and Mamallapuram [two towns in Tamil Nadu and Puducherry] as a very severe cyclonic storm during the late evening of 25 November," warned the Indian Meteorological Department (IMD) on Tuesday.
Section 144, a prohibitory order that gives police special powers and bans gatherings of more than four people, has been imposed in the major city of Puducherry, though state officials said essential services would continue.
The federal weather agency has issued a red alert for the south Indian state of Tamil Nadu, following which the state government ordered Wednesday would be a public holiday, urging people to stay home.
Heavy rains have already lashed areas in Chennai, Tamil Nadu and dark clouds have taken over the beaches of Puducherry as they brace for the storm.
The cyclone will head over to Andhra Pradesh and Telangana on 26 November and a yellow alert has been issues in these regions.  
The government, as well as authorities, jumped to action and six teams of the National Disaster Response Force (NDRF) have been deployed to the affected coastal regions to carry out evacuations, though the numbers being evacuated remained unclear.  
Prime Minister Narendra Modi said he had spoken to the state's top officials. 
"Assured all possible support from the Centre. I pray for the safety and well-being of those living in the affected areas," he tweeted.
Congress leader Rahul Gandhi urged the party's members in the states affected to provide people with assistance, and urged everyone to follow safety measures.
While India continues to battle an entrenched coronavirus outbreak, a series of cyclones and storms have hit southern Indian states this year. Earlier in May, Cyclone Amphan wrought havoc in India and Bangladesh killing around 100 people in the two countries and affecting over 10 million.
Join our commenting forum
Join thought-provoking conversations, follow other Independent readers and see their replies