Dalai Lama admitted to hospital with chest infection
'He will be treated for two three days,' aide says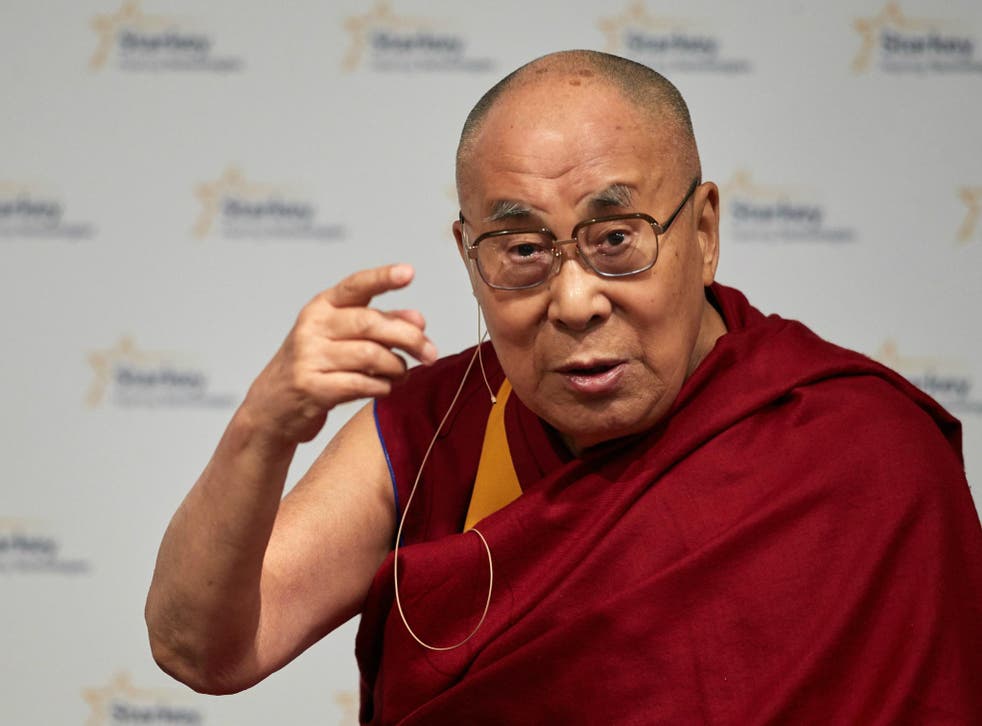 The Dalai Lama has been admitted to hospital with a chest infection, an aide has said.
Tenzin Taklha, the Tibetan spiritual leader's personal secretary, added that the 83-year-old Buddhist monk's condition was stable.
"Today morning his holiness felt some discomfort," he said, adding that he had been flown to a hospital in the Indian capital New Dehli from the hill town of Dharamshala where he lives.
The Dalai Lama, who fled to the country in early 1959 after a failed uprising against Chinese rule and lives there in exile. India officially calls him its "most esteemed and honoured guest."
"Doctors have diagnosed him with chest infection and he is being treated for that," Mr Taklha said. "His condition is stable now. He will be treated for two three days here."
Dalai Lama's best words of wisdom

Show all 6
Revered as a living god by millions of Tibetan Buddhists, the Dalai Lam has travelled the globe, becoming both a cultural and religious icon.
However, he decided to cut his busy schedule last year, citing citing age and exhaustion.
Many of the up to 100,000 Tibetans living in India are worried that their fight for a genuinely autonomous homeland would end with the Dalai Lama.
Last month he said that it was possible that once he dies his incarnation could be found in India and warned that any other successor named by China would not be respected.
China, which took control of Tibet in 1950, brands the Nobel peace laureate a dangerous separatist. It has said its leaders have the right to approve the Dalai Lama's successor, as a legacy inherited from China's emperors.
But many Tibetans - whose tradition holds that the soul of a senior Buddhist monk is reincarnated in the body of a child on his death - suspect any Chinese role as a ploy to exert influence on the community.
Traditionally, the title is bestowed on the highest-ranking leader in Tibetan Buddhism. It is given to those deemed to be the reincarnation of a line of revered religious teachers.
Support free-thinking journalism and attend Independent events
Asked in a recent interview what might happen after his death, the Dalai Lama anticipated a possible attempt by Beijing to foist a successor on Tibetan Buddhists.
He said that if two Dalai Lamas were to appear "nobody will respect" the one chosen by China.
Chinese Foreign Ministry spokesman Geng Shuang said in March the "reincarnation of living Buddhas including the Dalai Lama must comply with Chinese laws and regulations and follow religious rituals and historical conventions."
Join our new commenting forum
Join thought-provoking conversations, follow other Independent readers and see their replies