Dalai Lama: Buddha would have helped Burma's Rohingya Muslims
Buddhist extremism has driven presecution of Rohingya Muslim minority in Burma 
Will Worley
Monday 11 September 2017 17:55 Comments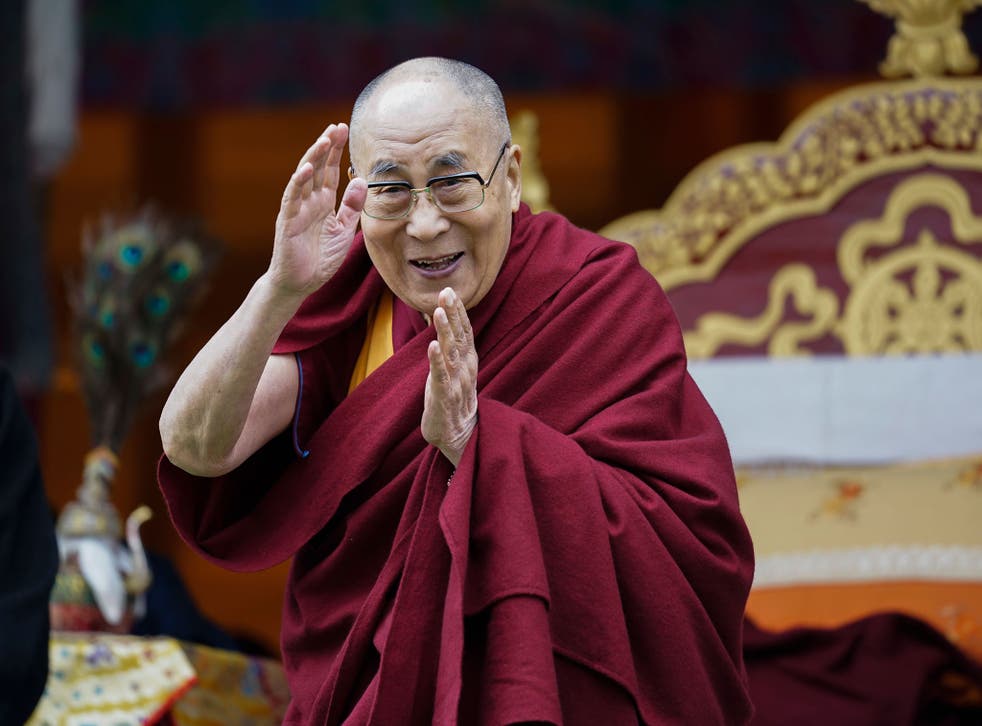 Buddha would have helped the Rohingya Muslims who are fleeing violence in Buddhist-majority Burma, the Dalai Lama has said.
The world's most well-known Buddhist icon said the plight of the minority group made him "very sad".
Around 300,000 Rohingya have fled into Bangladesh following a security clampdown by the Burmese armed forces, prompted by Rohingya militant attacks on military outposts in late August.
The Burmese military response has allegedly been overwhelming and indiscriminate, prompting the UN to brand it "ethnic cleansing".
Rohingya crisis: Muslim village burnt to the ground
There have been reports of children being beheaded, people burned alive and villages razed.
Speaking to reporters, the Dalai Lama said the suffering of Rohingya Muslims fleeing violence in Myanmar would have inspired Buddha to help.
The Tibetan Buddhist spiritual leader said those who are harassing Muslims "should remember Buddha".
"I think such circumstances Buddha would definitely help to those poor Muslims," he added.
The Dalai Lama said he had also delivered this message to Myanmar's leader Aung San Suu Kyi several years ago at a meeting of Nobel Peace Prize laureates.
The comments were captured on video at the airport in the Indian hill town of Dharamsala, where he has lived in exile for decades.
Discrimination against the Rohingyas – of which there were around one million in the country before the crisis - is largely fuelled by an extremist version of Buddhism, which claims the religion is under threat from Islam.
While Burmese Buddhists worship the Buddha, they follow a different religious tradition than Tibetans and do not recognise the Dalai Lama as their spiritual leader.
The Dalai Lama also joins a number of other peace icons in calling for an end to the violence.
In particular, Nobel Prize winners Malala Yousafzai and Desmond Tutu have urged State Counsellor Aung San Suu Kyi to intervene.
Rohingya refugees – in pictures

Show all 15
Ms Suu Kyi, was awarded the Nobel prize in 1991, which recognised her as Burma's "modern symbol of freedom" after her decades-long campaign for democracy in the military state.
Despite her ascent in Burmese political life, Ms Suu Kyi has remained largely silent on the Rohingya minority, who are not recognised as citizens of the country.
Though they have been present in Buddhist-majority Burma since pre-colonial times, the Rohingya are often referred to as 'Bengalis', alluding to the myth they are illegal immigrants from Bangladesh.
Register for free to continue reading
Registration is a free and easy way to support our truly independent journalism
By registering, you will also enjoy limited access to Premium articles, exclusive newsletters, commenting, and virtual events with our leading journalists
Already have an account? sign in
Join our new commenting forum
Join thought-provoking conversations, follow other Independent readers and see their replies