Dalai Lama says he knew about sexual abuse allegations made against Buddhist teachers
Spiritual leader suggests accusations are 'nothing new'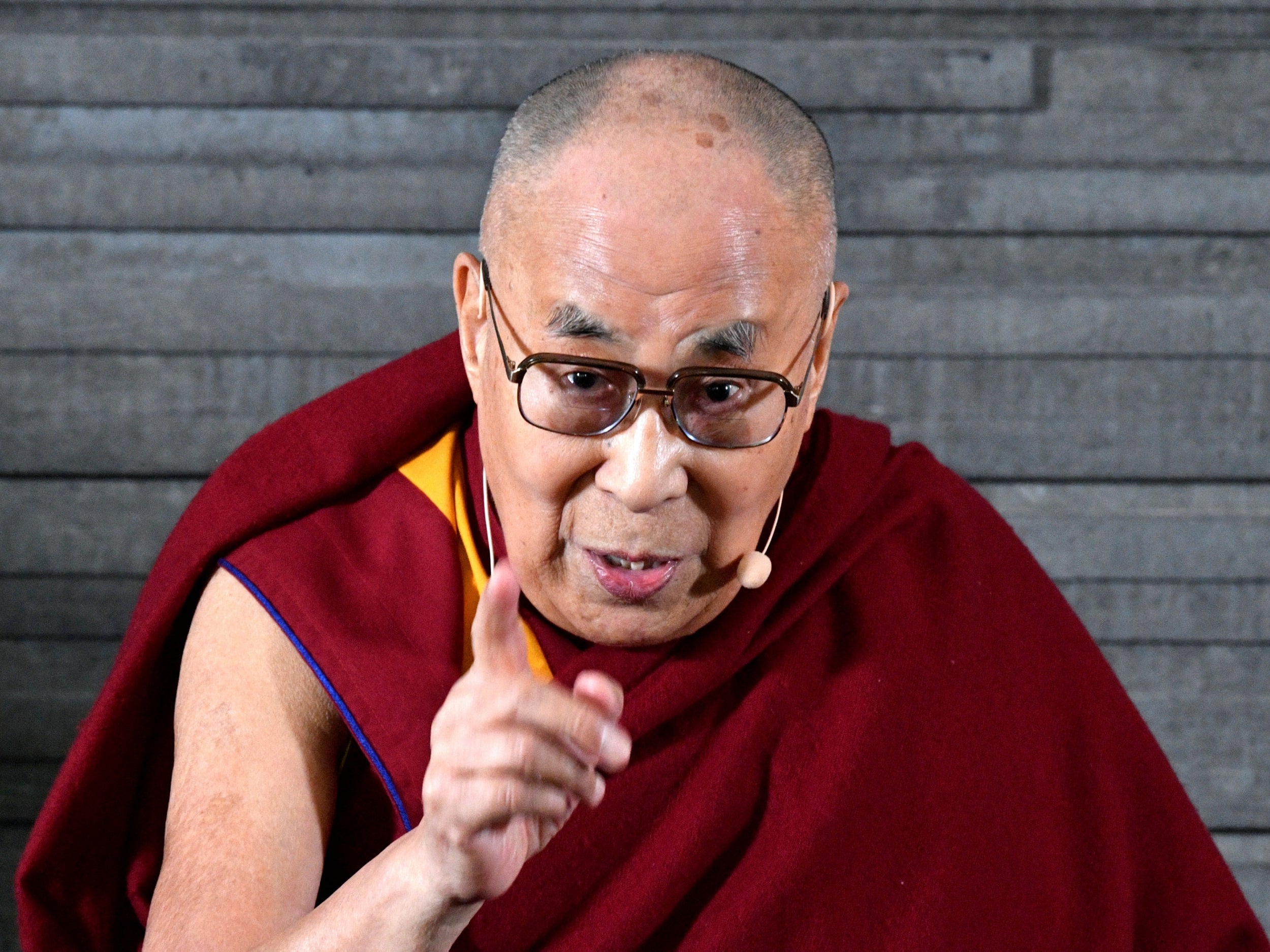 The Dalai Lama has said he knew about allegations of sexual abuse by Buddhist teachers since the 1990s and that the accusations are "nothing new".
The Tibetan spiritual leader made the comments during a four day trip to the Netherlands, in response to a petition from a dozen victims of alleged sexual assault committed by Buddhist teachers.
The victims are asking to meet the 83-year-old during his tour of Europe.
"We took refuge in Buddhism with an open mind and an open heart, until we were violated in its name," they wrote in an online statement accompanying the petition.
"I already did know these things, nothing new," the Dalai Lama said during an appearance on Dutch public television NOS on Saturday.
He added that he heard about rumoured abuse when he was at a conference for western Buddhist teachers in Dharamshala, a hill town in northern India where he lives in exile.
"Twenty-five years ago... someone mentioned about a problem of sexual allegations," he said.
The Daiai Lama declared that abusers "don't care about the Buddha's teaching" and encouraged Tibetan spiritual leaders to discuss the issue of abuse during a planned meeting in Dharmshala this November.
"I think the religious leaders should pay more attention," he said.
The Dalai Lama is revered by Buddhists around the world but his comments come soon after he caused controversy by saying that "Europe belongs to the Europeans" when discussing refugees living in European countries.
Tseten Samdup Chhoekyapa, a representative of the 83-year-old in Europe, said the Dalai Lama had "consistently denounced such irresponsible and unethical behaviour" when discussing sexual abuse.
Join our commenting forum
Join thought-provoking conversations, follow other Independent readers and see their replies