Delhi gang-rape case sent to fast-track court
Attack on the woman and her male companion triggered outrage across India
Andrew Buncombe
Thursday 17 January 2013 14:58 Comments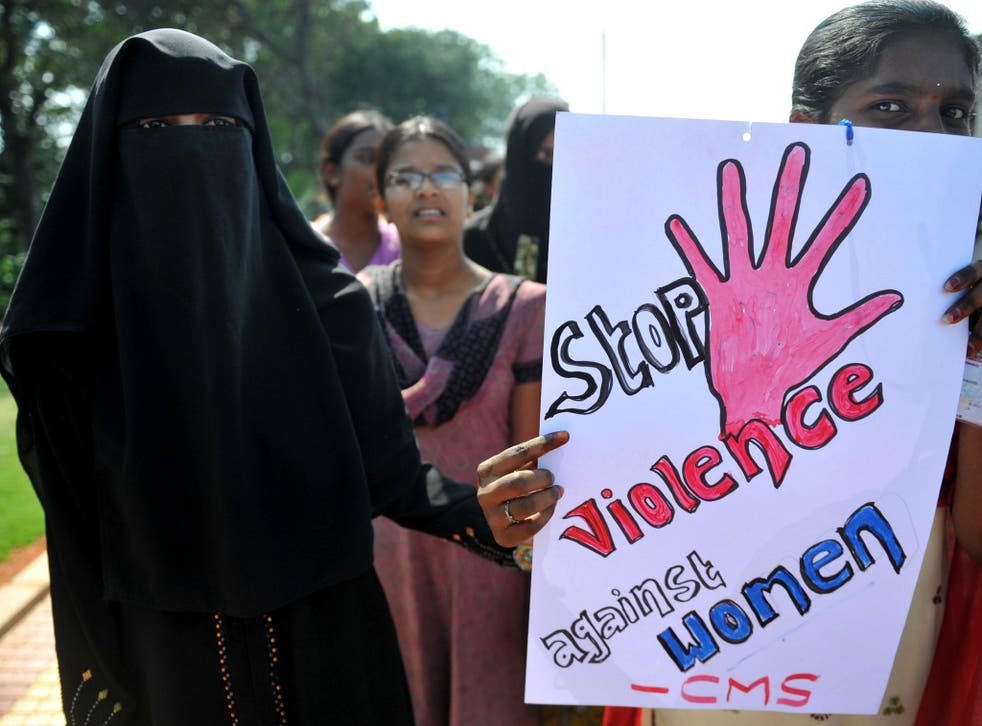 The five men accused of the gang-rape and murder of an Indian student have been sent to stand trial in a specially established fast-track court. The hearing, where they could face the death penalty if convicted, is due to begin on Monday.
In a hearing that was closed to the media and the public, city magistrate Namrita Aggarwal on Thursday completed initial formalities and ordered that the men's case be moved to the higher court, located just one floor above her room in the Saket district court.
The court complex in south Delhi is just a few hundred metres from the cinema that the 23-year-old had visited when she boarded a private bus and was allegedly attacked by the five men a month ago. She died two weeks later in a specialist hospital in Singapore from organ failure, caused by septicaemia.
The 16 December attack on the woman and her male companion triggered outrage across India and beyond, partly because of the particularly savage nature of the crime. It also sparked national conversation about the treatment of women and their vulnerability to sexual assaults.
Confronted with large, noisy demonstrations in many cities, the government responded by establishing five fast-track courts to deal with such cases and avoid the usual lengthy delays that typically beset the Indian judicial system. This case will be the first to be heard by the new courts. Monday's hearing is scheduled to to be overseen by additional sessions judge, Yogesh Khanna.
The attack on the young woman, a physiotherapy student originally from the state of Uttar Pradesh, which neighbours the sprawling city of Delhi, has received unprecedented news coverage.
According to the Associated Press, the lawyer for one of the men, VK Anand, who represents the main accused, a bus driver called Ram Singh, asked the court to send the hearing to a city outside of Delhi to ensure his client receives a fair trial. "We are sure we will not get justice in Delhi," he told reporters.
The other four accused are Mr Singh's brother, Mukesh, Akshay Singh, a bus cleaner, Vinay Sharma, who worked at a gym and Pawan Gupta, a fruit seller. A sixth male arrested over the attack is aged seventeen–and-a-half and is to be dealt with by a juvenile court. He faces a maximum of three years detention in a juvenile facility if convicted.
The family of the student who was killed have said that if they are convicted, all six of the accused should be hanged.
Register for free to continue reading
Registration is a free and easy way to support our truly independent journalism
By registering, you will also enjoy limited access to Premium articles, exclusive newsletters, commenting, and virtual events with our leading journalists
Already have an account? sign in
Join our new commenting forum
Join thought-provoking conversations, follow other Independent readers and see their replies