President of ad giant Dentsu to resign over case of employee who died 'from overwork'
Matsuri Takahashi, 24, was working 100 hours of overtime a month before she took her life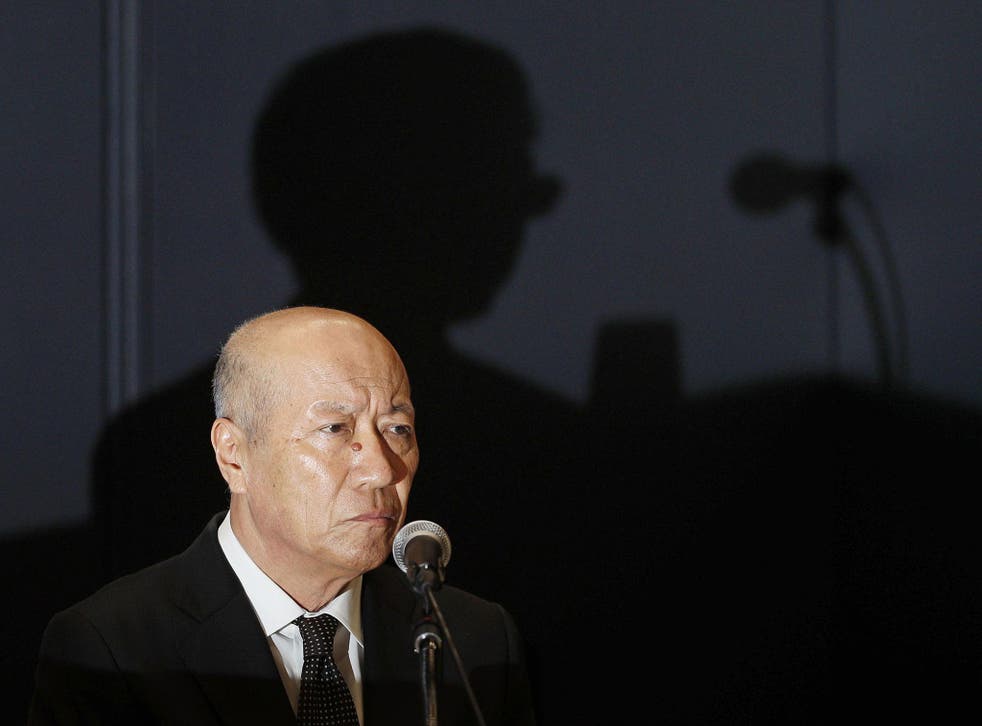 The President of Japanese advertising giant Dentsu is stepping down following the suicide of an employee who worked excessive hours.
Tadashi Ishii made the announcement at a news conference on Wednesday, stating that he will tender his resignation at a board meeting in January and continue in his position until March, as a courtesy to shareholders.
Dentsu employee Matsuri Takahashi, 24, died in December 2015. She is understood to have taken her own life after a clocking more than 100 hours of overtime a month from October that year.
The Japanese government ruled in September that Ms Takahashi's death was a case of karoshi, or death by overwork.
Mr Ishii's announcement came after authorities filed charges against an unidentified employee who is suspected of driving Ms Takahashi to her death from overwork.
"I feel deep responsibility as a person overseeing management of the company," Mr Ishii said.
"I will take full responsibility and will step down at a board meeting in January," he said at the press conference, The Japan News reported.
Ms Takahashi joined Dentsu in April 2015 but her workload rapidly increased in October that year, leading her to work excessive hours, often returning to her home at 5am after having worked a full day and night.
She emailed her mother before her death calling her "the best mom in the world" and asked her not to blame herself. "But why do things have to be so hard?" she wrote.
According to the government, around 2,000 people a year kill themselves due to work-related stress, a tragedy known as "karoshi," which is also used to describe suicides from overwork and death from exhaustion.
"This is something that should never have been allowed to happen," Mr Ishii said.
The company, which was raided by labour authorities in November, admits it has a problem with overtime and has repeatedly promised to fix the problem. The company has started turning off office lights at 10pm in an effort to curtail employees' working days. But Dentsu admitted it still had more than 100 workers clocking over 80 hours of overtime a month.
The company acknowledged Takahashi's treatment was like harassment because her records showed monthly overtime within company regulations of 70 hours, with numbers like 69.9 hours, when she had actually been working far more hours.
The first person to be officially ruled a suicide from overwork was also a Dentsu employee. Ichiro Oshima, 24, 'didnt get a single day off for 17 months and had averaged less than two hours of sleep a night. Still, Dentsu had argued in the 1997 court case that personal troubles were behind his 1991 suicide.
Additional reporting by AP
Register for free to continue reading
Registration is a free and easy way to support our truly independent journalism
By registering, you will also enjoy limited access to Premium articles, exclusive newsletters, commenting, and virtual events with our leading journalists
Already have an account? sign in
Register for free to continue reading
Registration is a free and easy way to support our truly independent journalism
By registering, you will also enjoy limited access to Premium articles, exclusive newsletters, commenting, and virtual events with our leading journalists
Already have an account? sign in
Join our new commenting forum
Join thought-provoking conversations, follow other Independent readers and see their replies