Dinosaur skeleton and hundreds of dinosaur eggs found stashed under stairs at village home
The amazing stash was found under stairs at a home in southern China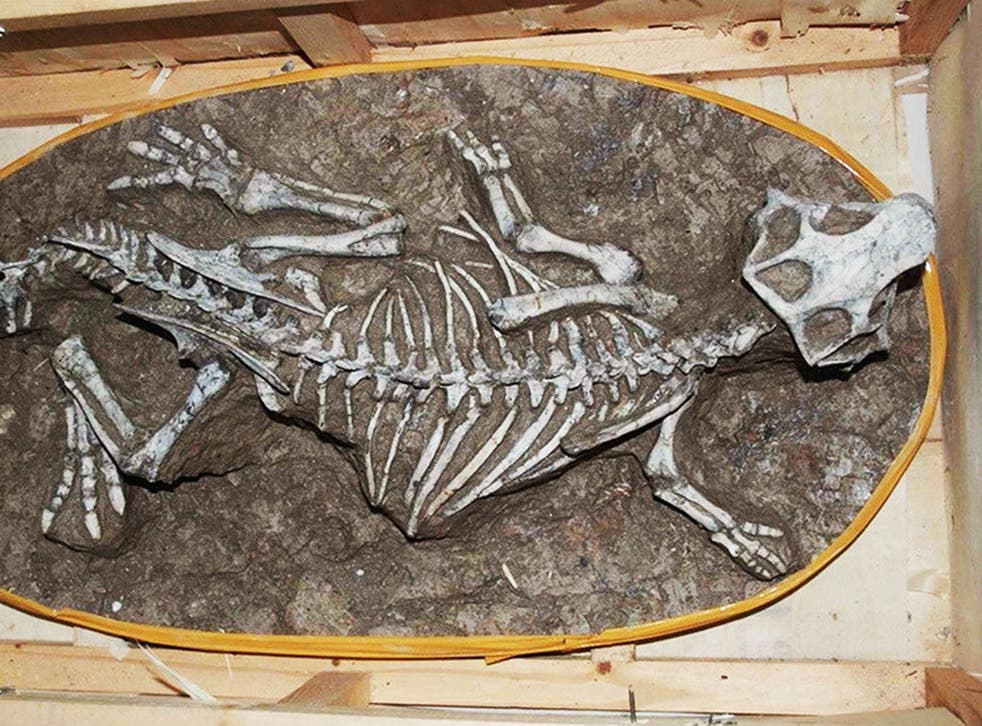 Police have found a dinosaur skeleton and 213 dinosaur eggs hidden under stairs in a home in southern China.
The astonishing discovery was made in a village home after fossils went missing from a construction site in the Guangdong province.
The South China Morning Post reports that the fossilised eggs were found at a construction site in late June and early July. However, it is alleged that they were mostly stolen by local villagers before researchers and scientists arrived.
Heyuan goes by the nickname 'home of dinosaurs' due to the number of egg and fossil discoveries which have been made in the area in recent decades.
The skeleton has been identified as a small plant-eating dinosaur called a Psittacosaurus.
Police have not yet said whether anyone will be charged in connection with the discovery.
Register for free to continue reading
Registration is a free and easy way to support our truly independent journalism
By registering, you will also enjoy limited access to Premium articles, exclusive newsletters, commenting, and virtual events with our leading journalists
Already have an account? sign in
Register for free to continue reading
Registration is a free and easy way to support our truly independent journalism
By registering, you will also enjoy limited access to Premium articles, exclusive newsletters, commenting, and virtual events with our leading journalists
Already have an account? sign in
Join our new commenting forum
Join thought-provoking conversations, follow other Independent readers and see their replies