Delhi's air pollution hits hazardous levels on night of Diwali
Delhi the 11th most polluted city in world, according to World Health Organisation
Tom Embury-Dennis
Wednesday 18 October 2017 16:18 Comments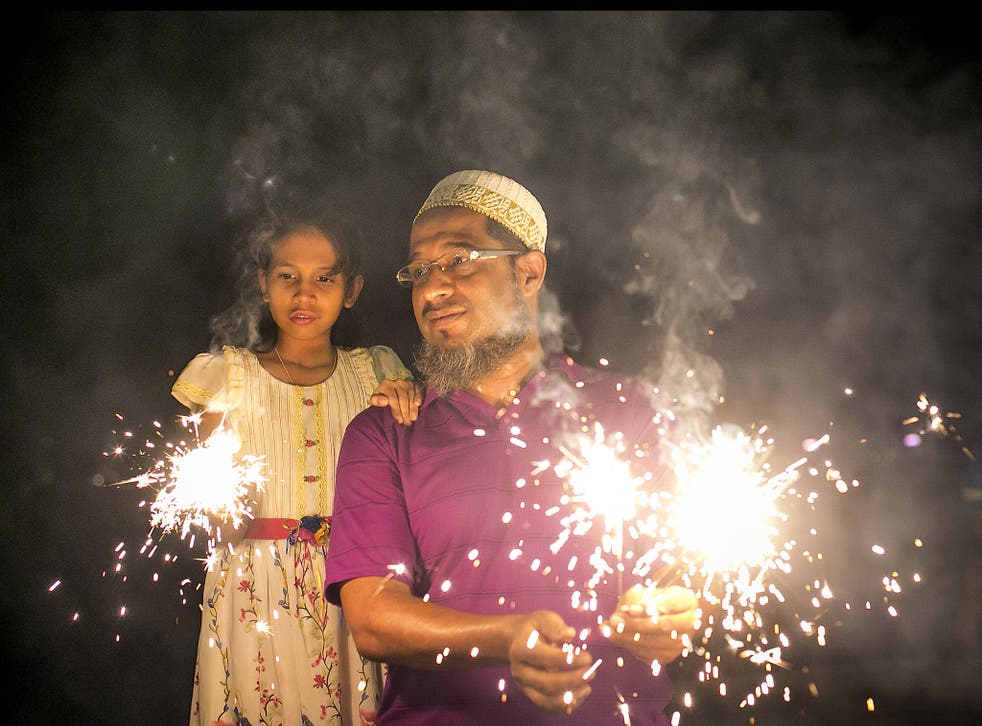 Pollution in Delhi soared to hazardous levels on the night of Diwali, hitting 40 times the limit recommended by the World Health Organization (WHO).
Already one of the most polluted cities in the world, the Indian capital deteriorated even further thanks in part to firecrackers being set off to celebrate the Hindu festival of lights.
Levels of PM10 particulates - polluting particles that are so small they can settle in the lungs - soared to 2,000 micrograms per cubic metre at the height of the celebration, The Times of India reported.
WHO guidelines suggest a limit of 50 per cubic metre.
Despite an anti-firework campaign by the Delhi government, all air safety standards were reportedly breached during the festival which sees millions attend firework displays, prayers and celebratory events across the country.
Sulphur dioxide, which can lead to spikes in asthma and other respiratory diseases, was also found to be very high in areas of the city.
A 2016 study by WHO found that India has 10 of the 20 most polluted cities in the world, with Delhi placing 11th.
Diwali 2016 - In Pictures

Show all 16
Around 620,000 people in India are estimated to die prematurely every year due to air pollution.
Diwali sees millions attend firework displays, prayers and celebrations across the world every autumn.
Celebrated by Hindus, Sikhs and Jains, it represents the triumph of light over darkness and good over evil.
Register for free to continue reading
Registration is a free and easy way to support our truly independent journalism
By registering, you will also enjoy limited access to Premium articles, exclusive newsletters, commenting, and virtual events with our leading journalists
Already have an account? sign in
Join our new commenting forum
Join thought-provoking conversations, follow other Independent readers and see their replies