What is Diwali? When is the festival of lights?
Diwali is a five-day festival celebrated by millions of people across the world every Autumn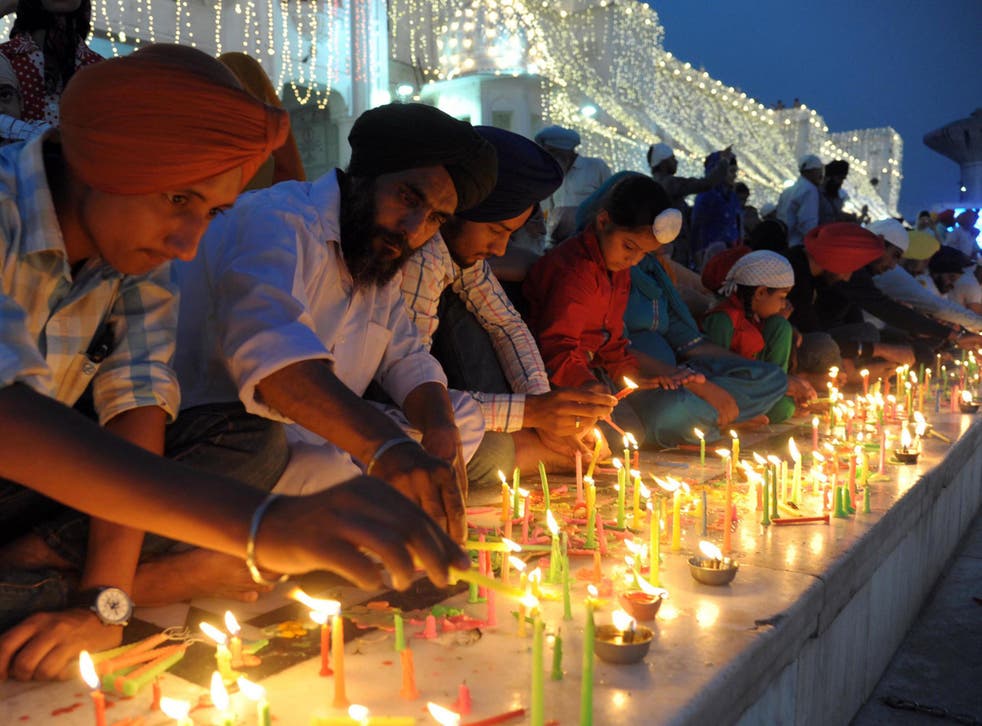 Marked with firework displays and family feasts, Diwali, is a five-day festival celebrated by millions of people across the world every Autumn.
The festival is observed by Hindus, Sikhs and Jains, with its main theme the triumph of light over darkness and good over evil.
Also known as the festivals of lights, houses are decorated with candles and colourful lights and people share gifts and recite prayers.
What is Diwali?
The festival coincides with Hindu New year and light, seen as a metaphor for self-improvement, represents new beginnings. Each faith has its own reasons to celebrate the festival, however, for many, Diwali celebrates the legend of Lord Rama and his wife Sita returning to their kingdom in northern India from exile after defeating the demon king Ravanna in 15th century BC.
Diwali also pays tribute to Lakshmi, the goddess of wealth, and lanterns are lit to guide her into people's homes.
When is Diwali?
The five-day celebration occurs annually in October or November, the exact dates are dependent on the Hindu lunar calendar.
This year the actual day of Diwali will take place on Wednesday 11 November.
The eve of Diwali is known as Narak Chaturdasi, the day in which the demon Narakaasura met his death.
Celebrations carry on until the fifth day when Bhaiyadooj or Feast to brothers is observed. Here sisters invite their brothers to a meal, which includes their favourite dishes. The whole ceremony signifies the duty of a brother to protect his sister, as well as a sister's blessings for her brother.
How is Diwali celebrated?
Diwali is marked by huge firework displays, which recall the celebrations believed to have taken place upon Rama's return.
Traditional earthen diyas or candles are lit, and houses are decorated with colourful rangoli artworks – patterns created on the floor using coloured rice or powder.
During the festival, families and friends share sweets and gifts and there is also a strong belief in giving to those in need. It is also traditional for homes to be cleaned and new clothes to be worn.
Indian sweets which come in a range of colours and flavours are also eaten during the celebrations, as well as various rich savoury and sweet dishes.
Where can I celebrate Diwali in the UK?
Celebrations will take place across the UK over the coming days, although some of the largest are held in Leicester and London.
In the capital, the Shri Swaminarayan Mandir in Neasden, northwest London – one of the biggest Hindu temples outside India - will be celebrating with a fireworks display and food stalls.
In Leicester, tens of thousands of people are expected to attend a street party with music, dancing and live performances.
Join our new commenting forum
Join thought-provoking conversations, follow other Independent readers and see their replies