Doctors report horrifying gang rape attacks on Rohingya women
UN medics described violence as 'aggressive' and 'inhumane'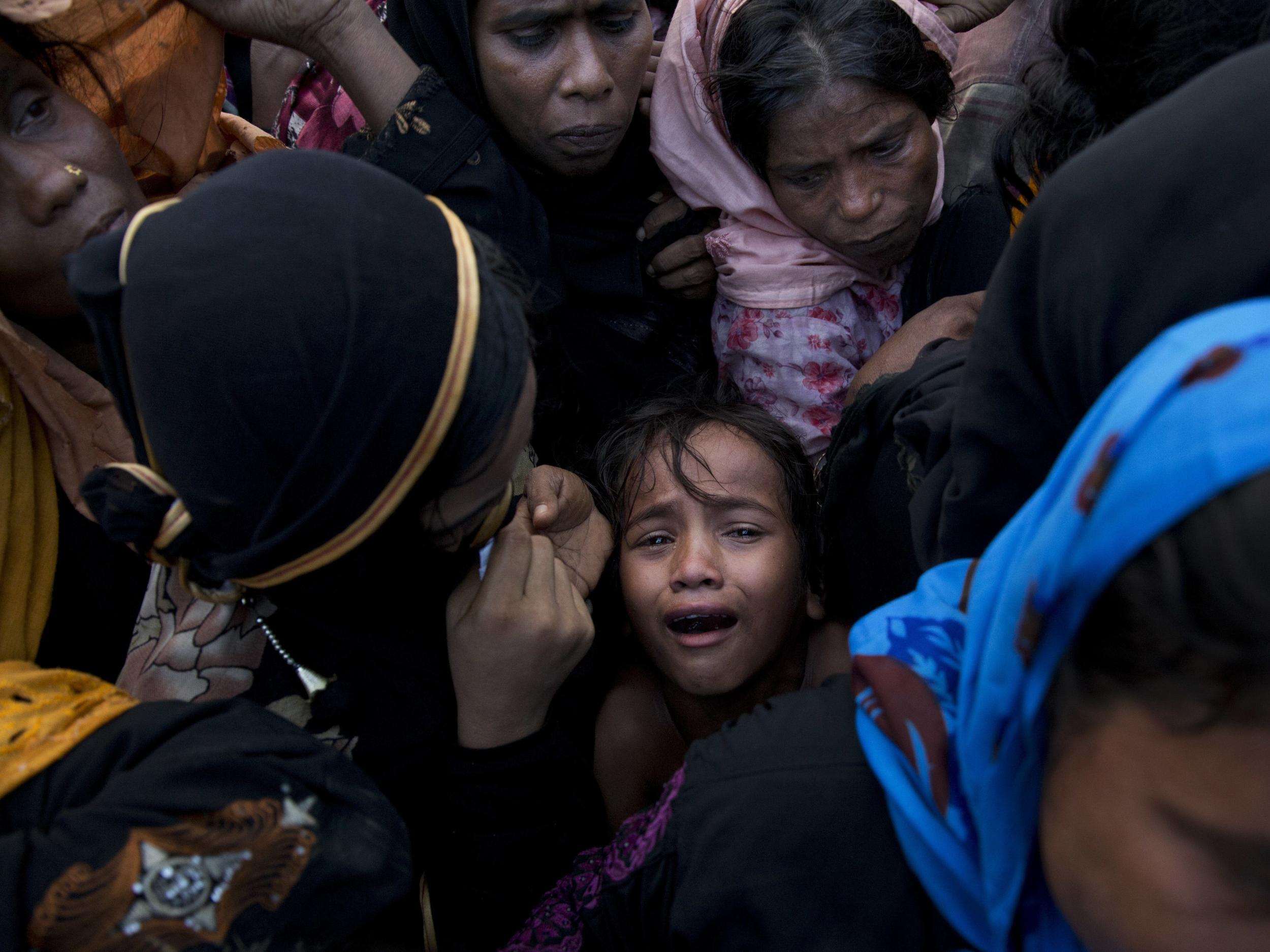 Dozens of Rohingya Muslim women have reportedly been aggressively sexually assaulted at the hands of Burmese security officials, according to UN medics.
A total of eight medical professionals working in Bangladesh reported treating 25 women between them since late August who had physical injuries that were consistent with violent attacks.
UN doctors also treated hundreds of women with these injuries last October and November, after the first wave of conflict between Burmese officials and Rohingya Muslims.
Niranta Kumar, the health coordinator for a clinic run by the UN's International Organisation for Migration (IOM), said there appeared to have been fewer rapes in August but the injuries showed the attacks were "more aggressive" against women, including evidence of beatings, forced penetration and lacerations to the vagina.
IOM medical officer Tasnuba Nourin said about one 20-year-old woman who was raped: "We found skin marks, it showed a very forceful attack, an inhuman attack."
It is rare for UN doctors and aid agencies to accuse a state's armed forces of alleged rape, given the sensitivity of the matter.
Rohingya refugees – in pictures
Show all 15
The Burmese government, having been accused of ethnic cleansing by the United Nations, has denied any claims of aggression and said it has been targeting terrorists.
Zaw Htay, spokesman for Burma's de-facto leader Aung San Suu Kyi, said the authorities would investigate any claims of rape.
"Those rape victim women should come to us," he said. "We will give full security to them. We will investigate and we will take action."
The reported rapes from the refugee camps are only likely to be "a fraction of the cases" south of the border, said Kate White, an emergency medical coordinator for Médecins Sans Frontières at Cox's Bazar in Bangladesh.
Rohingya mothers face persecution
Show all 10
A situation report from aid agencies found that more than 350 people had been referred for "life-saving care" relating to gender-based violence, which includes rape, attempted rape and molestation, as well as emotional abuse and denial of resources based on gender, since 25 August. It did not refer to the perpetrators.
Around 429,000 Rohingya have fled Burma, where many of their families lived for generations. Most refugees are living in overcrowded refugee camps in Bangladesh, living off small aid packages from sympathetic locals and aid agencies.
Rohingya crisis: Muslim village burnt to the ground
The persecution of the Rohingya Muslims, a stateless minority of about one million people that mostly lived in the Rakhine state in western Burma, comes after Rohingya militants attacked government forces last October and in August this year, sparking a strong crackdown.
Burma has been accused of burning dozens of villages and carrying out random attacks on Rohingya civilians, even as they fled.
Aung San Suu Kyi, who has not commented on the violence against women, spoke of rape being used as a weapon amid ethnic conflicts before she came to power last year.
In 2011, she told a conference on sexual violence in conflict: "It is used as a weapon by armed forces to intimidate the ethnic nationalities and to divide our country, this is how I see it."
Since the most recent escalation, more than 1,000 people have died and hundreds of thousands have been displaced.
As thousands of people arrive each day from Burma tothe refugee camps, Unicef estimates that 50,000 of the new arrivals are pregnant women.

Agencies contributed to this report.
Join our commenting forum
Join thought-provoking conversations, follow other Independent readers and see their replies