Donald Trump 'should lift sanctions and use aid instead of weapons' on North Korea
US politician who has spent years negotiating with the DPRK calls for peaceful settlement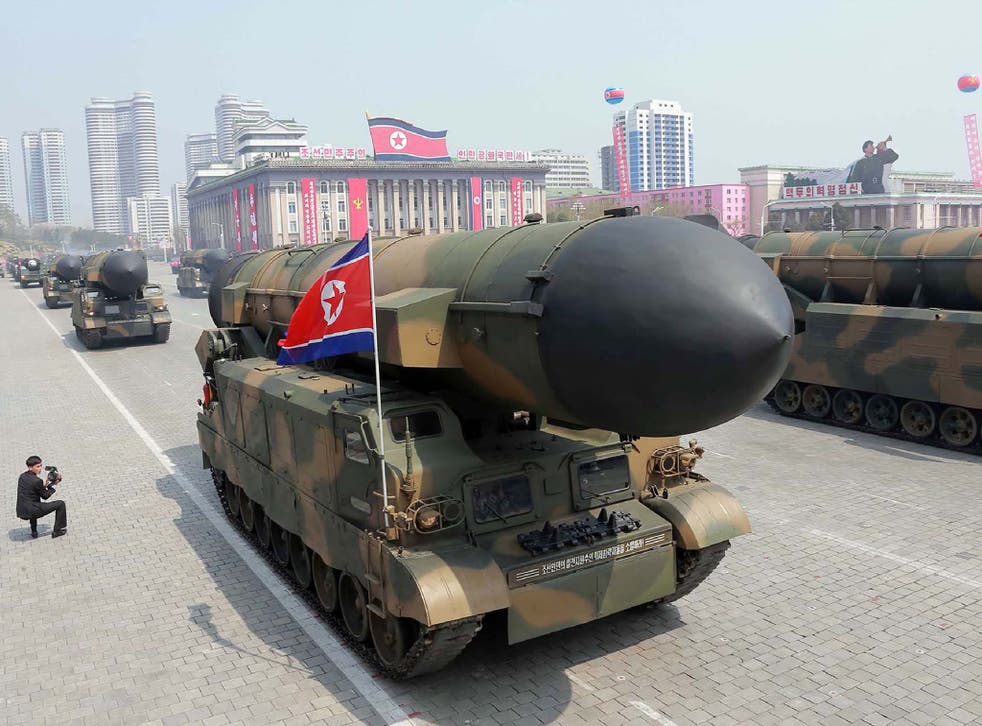 Donald Trump should offer North Korea a deal including energy assistance, lifting of sanctions and humanitarian support, according to a former US ambassador to the United Nations who has spent years negotiating with the DPRK.
Speaking on BBC Radio 4's Today programme, Bill Richardson called for a "multi-party deal" including Japan, South Korea and China, with North Korea offered positive assistance in return for a moratorium on their escalating nuclear programme.
A failed North Korean missile test on Sunday, when an unidentified projectile exploded moments after being launched in an eastern port city, came in defiance of US President Donald Trump's demands for the country to halt its nuclear operations.
Mike Pence on North Korea: The era of strategic patience is over
The US is now rushing through a new missile defence system south of the Korean border in South Korea, with Vice President Mike Pence issuing a warning that the "era of strategic patience is over".
US Secretary of State Rex Tillerson has said military action is "an option", while an unnamed official told Bloomberg that President Trump was prepared to consider "kinetic" military action, though his strong preference was for China to take a lead in negotiations.
And Mr Richardson, who has secured the release of Americans detained in Korea across eight formal and informal diplomatic visits to the DPRK, also suggested that China would be key as he urged peaceful negotiations rather than military action.
US/South Korea joint exercise Operation Pacific Reach

Show all 10
He said: "China, even though it's voted against the North Koreans in the United Nations Security Council for more sanctions, and said it's going to pressure North Korea – it really has not.
"Now it appears that China is changing its tune, perhaps because of incentives from President Trump, that they would not make China's currency manipulated.
"But I think China has realised that the instability in the Korean peninsula is not in their interests, that all the turmoil has not helped China.
"I believe China is moving in the direction of pressuring North Korea a lot more than they have in the past. And it may make a small difference."
Asked why he thought a shift in Chinese policy would only have a limited impact, he continued: "It's going to take a deal between the US and North Korea to bring the missile tests to a standstill.
"Perhaps a moratorium, involving South Korea, Japan, a multi-party deal that in exchange for a moratorium North Korea might get some energy assistance, maybe lifting of sanctions, some humanitarian assistance. That's a hope."
In an unusual step, Air China has grounded all flights to Pyongyang. A group of journalists are currently stranded at the DPRK's international airport, along with a number of tourists.
Join our new commenting forum
Join thought-provoking conversations, follow other Independent readers and see their replies