Ebola outbreak: Indian man put in isolation at New Delhi airport
While his blood tested negative for the deadly virus, traces of Ebola were found in his semen
Kashmira Gander
Tuesday 18 November 2014 18:23 Comments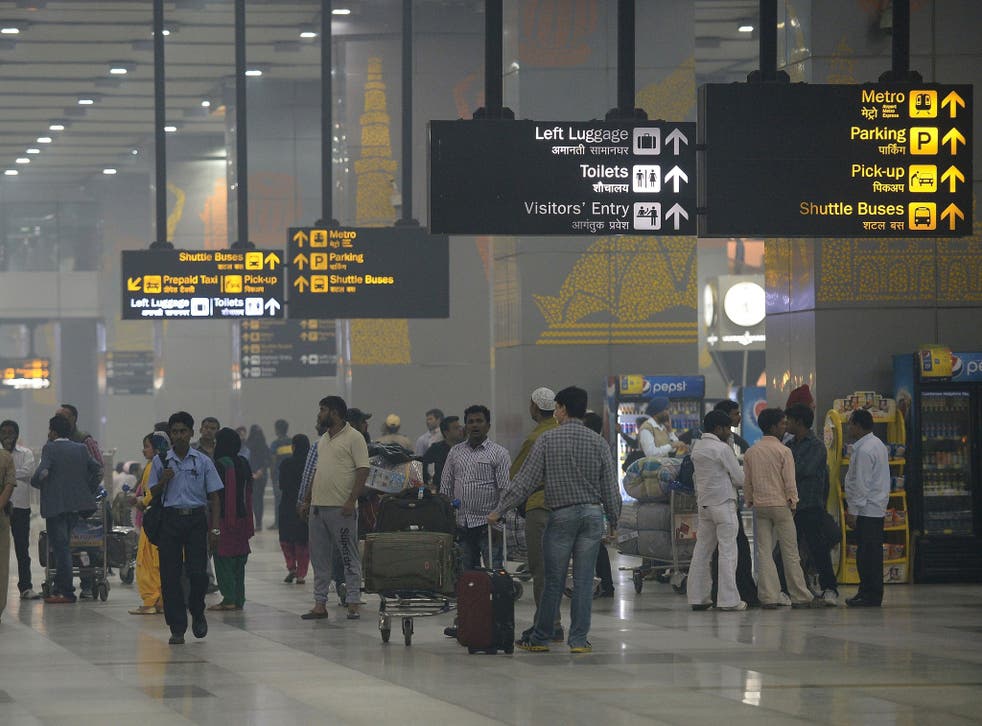 An Indian man who was cured of the Ebola virus in Liberia is under isolation at New Delhi's Indira Gandhi International airport after tests showed traces of the deadly virus in his semen, according to Indian's Health Ministry.
Officials said the man, 26, was put into quarantine "as a matter of abundant caution" and added that he would only be released from the special airport health facility when his body fluids test negative for Ebola.
Three blood samples taken from the man tested negative for the disease, which means he is cured according to standards set by the US Centres for Disease Control and Prevention (CDC).
But as traces of Ebola can be found in semen for up to seven weeks, the CDC advises survivors of the virus - which has killed more than 5,000 people in the West African countries - to use condoms or not to have sex for three months.
The Health Ministry said in a statement: "The person concerned is a treated and cured case of Ebola virus disease.
"All necessary precautions are being taken at the isolation facility. This would rule out even the remote possibility of spread of this disease by the sexual route."
See the Ebola outbreak mapped

Show all 7
The man arrived at the airport on 10 November, carrying a certificate from the Liberian government stating that he had been treated for Ebola, and declared free of any symptoms.
As a precaution, he was placed in quarantine as authorities tested his blood for several days.
No cases of the virus which has caused devastation in Liberia, Sierra Leone and Guinea have been reported in Asia.
It is feared that an outbreak could spread quickly in a region where billions of people live in poverty, and public health services may not be robust enough to contain the disease.
The case in India comes as President Barack Obama warned that Ebola is a threat to the world, and West Africa is "nowhere near out of the woods."
During a meeting with the US' Ebola response team, President Obama said it was important to "push forward" on efforts to stop Ebola at its source.
Additional reporting by AP
Register for free to continue reading
Registration is a free and easy way to support our truly independent journalism
By registering, you will also enjoy limited access to Premium articles, exclusive newsletters, commenting, and virtual events with our leading journalists
Already have an account? sign in
Join our new commenting forum
Join thought-provoking conversations, follow other Independent readers and see their replies