Elderly nun gang-raped in India: Police detain eight men over attack on convent school
Prayers are being said across India for the victim in her 70s, who is in hospital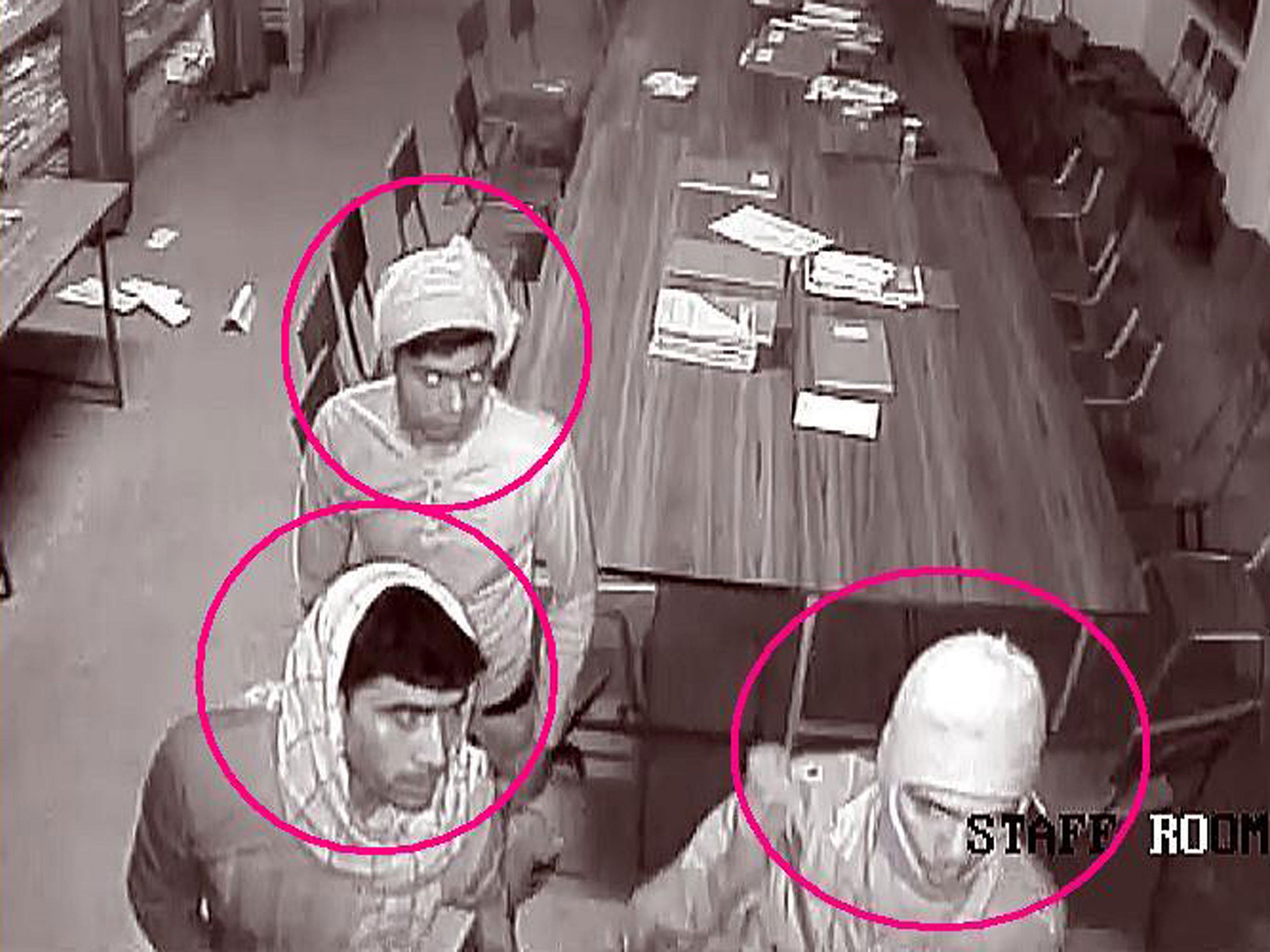 Eight men have been detained by police in India investigating the gang-rape of an elderly nun as she tried to stop burglars ransacking a convent school.
The woman, in her 70s, was attacked by robbers who escaped with cash, a mobile phone, a laptop and a camera intended for pupils in Ranaghat town.
Six suspects were caught on CCTV released by police and it is believed that four men identified from the footage were among the group arrested on Sunday.
They are being held in custody for interrogation in the Nadia district of West Bengal, the Times of India reported, and investigators are probing motives including extortion and revenge as well as robbery.
CCTV showed robbers aged between 20 and 30 scale the convent's boundary wall at around 11.40pm on Friday night before disconnecting phone lines.
The elderly nun was asleep in bed when they broke in but the gang entered her room after attacking a security guard and tying him up with rope, police said.
When she tried to stop them robbing the school, she was taken into another room and allegedly raped.
Prayers for the victim are being said in churches across the country as she recovers in a Kolkata hospital after reportedly undergoing surgery.
The Archbishop of Kolkata, Thomas d'Souza, called for more security at the convent.
"There are only three sisters in the community," he told the BBC.
"One sister was molested badly. The other two, and a guard, were tied to chairs."
The men also stole money from the school, he said, vandalised the chapel, broke open the tabernacle and took away the ciborium, the sacred vessel used during Mass.
Rev d'Souza is expected to lead a protest in Kolkata later today after the attack ignited outrage over pervasive sexual violence against women in India and perceived discrimination against the country's Christian minority.
He told the AFP news agency that up to 4,000 people were expected to attend the march through the city, which is 50 miles away from the scene of the attack.
Join our commenting forum
Join thought-provoking conversations, follow other Independent readers and see their replies