Elderly woman in wheelchair 'killed by swarm of hornets as would-be rescuers forced to watch'
The insects have a 6mm stinger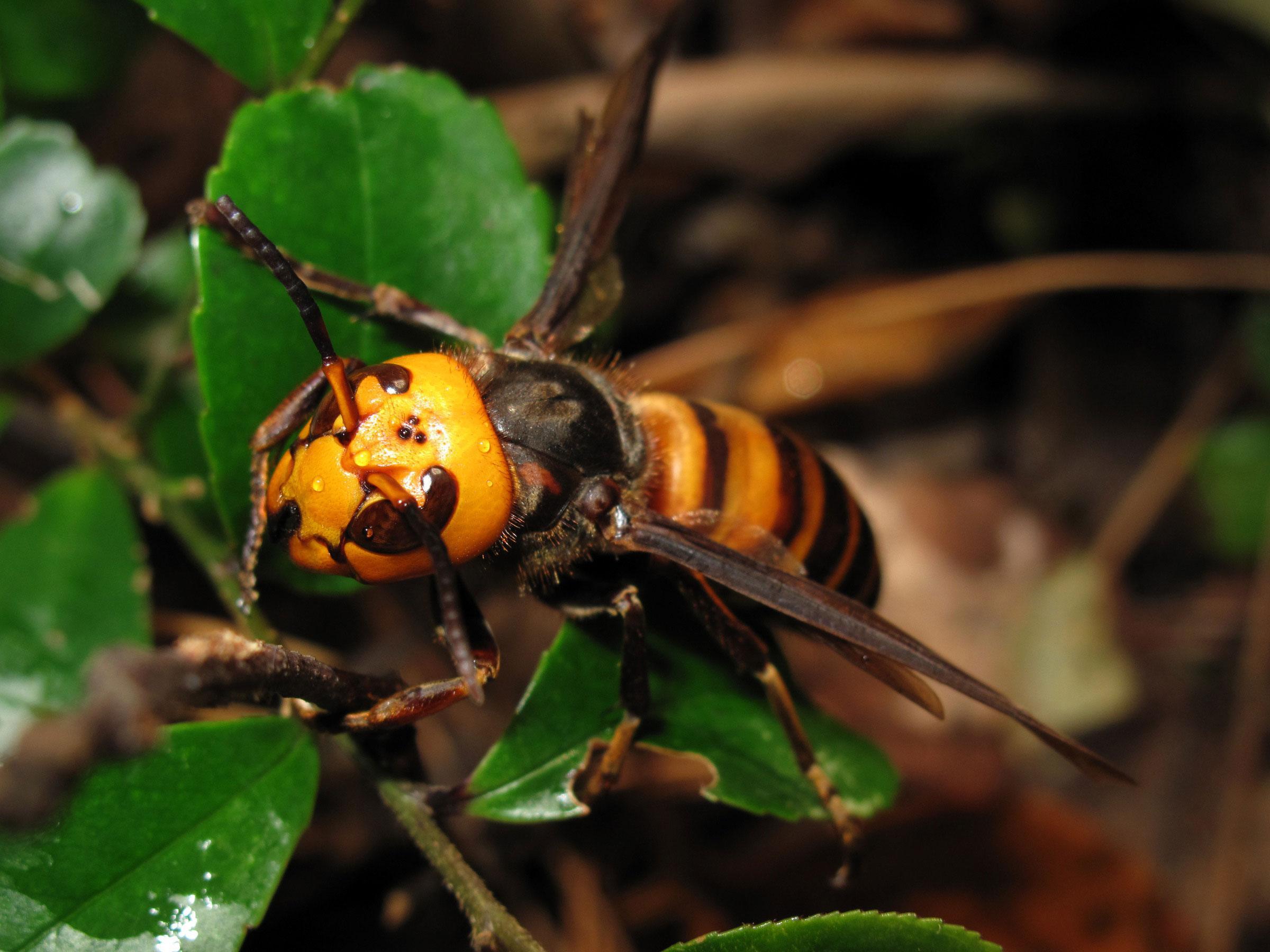 Giant hornets reportedly killed an elderly Japanese woman, whose would-be rescuers were forced to helplessly look as the insects struck.
Chieko Kikuchi, 87, who used a wheelchair, was said to have been stung more than 150 times.
She was travelling home from a nursing facility in southern town of Ozu, Ehime Prefecture, when she was surrounded by the creatures, the Japan Times reported.
They were said to have emerged from a building near her home.
Nursing staff accompanying her tried to help, but were unable to rescue her because of the large number of insects, which each have a six millimetre stinger.
Paramedics were called but were sent without protective clothing as they had been led to believe the woman had already been taken to a safe location.
They were also unable to get near her and were forced to watch as the insects continued to sting her for 50 minutes.
Kikuchi was later taken to hospital but died of multiple organ failure the next day.
The incident occurred in September but details have only just been released by local authorities.
World news in pictures
Show all 50
Experts said hornets usually attack people when their nests are disturbed and the case has been described as "unusual".
"To avoid getting stung by hornets, you should keep away from their nests, wear protective jackets and use a wasp killer spray," a forestry agency official told the Agence France Presse (AFP) news agency.
Hornets kill around 20 people a year in Japan. Their large stinger injects a venom which can cause tissue damage.
Masato Ono, an entomologist at Tokyo's Tamagawa University, once described the sting as "like a hot nail through my leg".
Join our commenting forum
Join thought-provoking conversations, follow other Independent readers and see their replies