Elephant found wandering around five-star hotel in Sri Lanka
Natta Kota, a male Asian bull elephant, regularly roams around corridors of Jetwing Yala hotel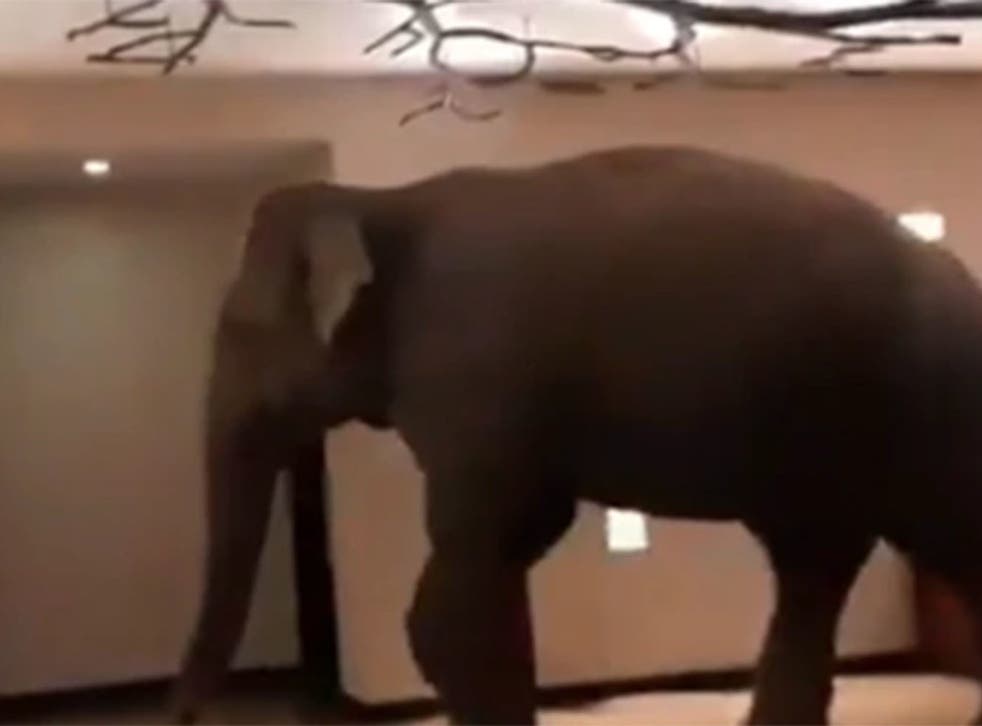 An elephant in Sri Lanka appears to have acquired a taste for the high life after it was filmed roaming the corridors of a five-star hotel in the south-east of the country.
Guests were treated to quite the surprise when Natta Kota, a fully-grown male Asian bull elephant, appeared to wander inside at the Jetwing Yala hotel before proceeding to have a gentle nose around with his trunk.
A video of Natta Kota caught in the act went viral over the weekend after being uploaded to Twitter.
The elephant, who lives in the grounds of the hotel, is well known by staff and frequently roams around the building.
Natta Kota, which means Short Tail, has been referred to as "the hotel's most loyal patron" since 2013.
World's most endangered animals

Show all 17
"In the initial years, Natta Kota was a seasonal visitor, appearing for a few months of the year before disappearing once more into the bush. During this period, he paid frequent visits to other resorts along the beach stretch as well," a Jetwing spokesperson told the BBC.
"A few years ago, he took up permanent residence at Jetwing where he is allowed to be at peace. Natta Kota spends his days sleeping in the shade of the scrubs and taking walks along the hotel's footpaths."
Footage from late last year showed the elephant on another of his saunters through the hotel – though staff were quick to remind guests to keep their distance.
"Please note that though he is a regular visitor to our hotels, Natta Kota is still very much a wild elephant and we at Jetwing would have him remain as such," a spokesperson said at the time.
"While it is exciting and memorable to encounter wild animals in and around our hotels, we humbly request that guests respect their space and maintain a healthy distance at all times.
"Please avoid feeding the animals and refrain from using flash photography."
Although trusted to visit the hotel at will, Natta Kota is known to help himself to food when the opportunity presents itself.
Visitors have been warned to keep an eye out for the elephant's "mischievous moments", while an electric fence has been installed in front of the kitchen door to keep him away from the hotel's food supplies.
The Jetwing Yala hotel is located close to Sri Lanka's Yala National Park, the country's most visited wildlife sanctuary.
Register for free to continue reading
Registration is a free and easy way to support our truly independent journalism
By registering, you will also enjoy limited access to Premium articles, exclusive newsletters, commenting, and virtual events with our leading journalists
Already have an account? sign in
Register for free to continue reading
Registration is a free and easy way to support our truly independent journalism
By registering, you will also enjoy limited access to Premium articles, exclusive newsletters, commenting, and virtual events with our leading journalists
Already have an account? sign in
Join our new commenting forum
Join thought-provoking conversations, follow other Independent readers and see their replies