End of the road for Hindustan Ambassador
The announcement that production of the celebrated 'Amby', which began in the Fifties, was to be suspended produced howls and groans in India, where it has long had a loyal following among government ministers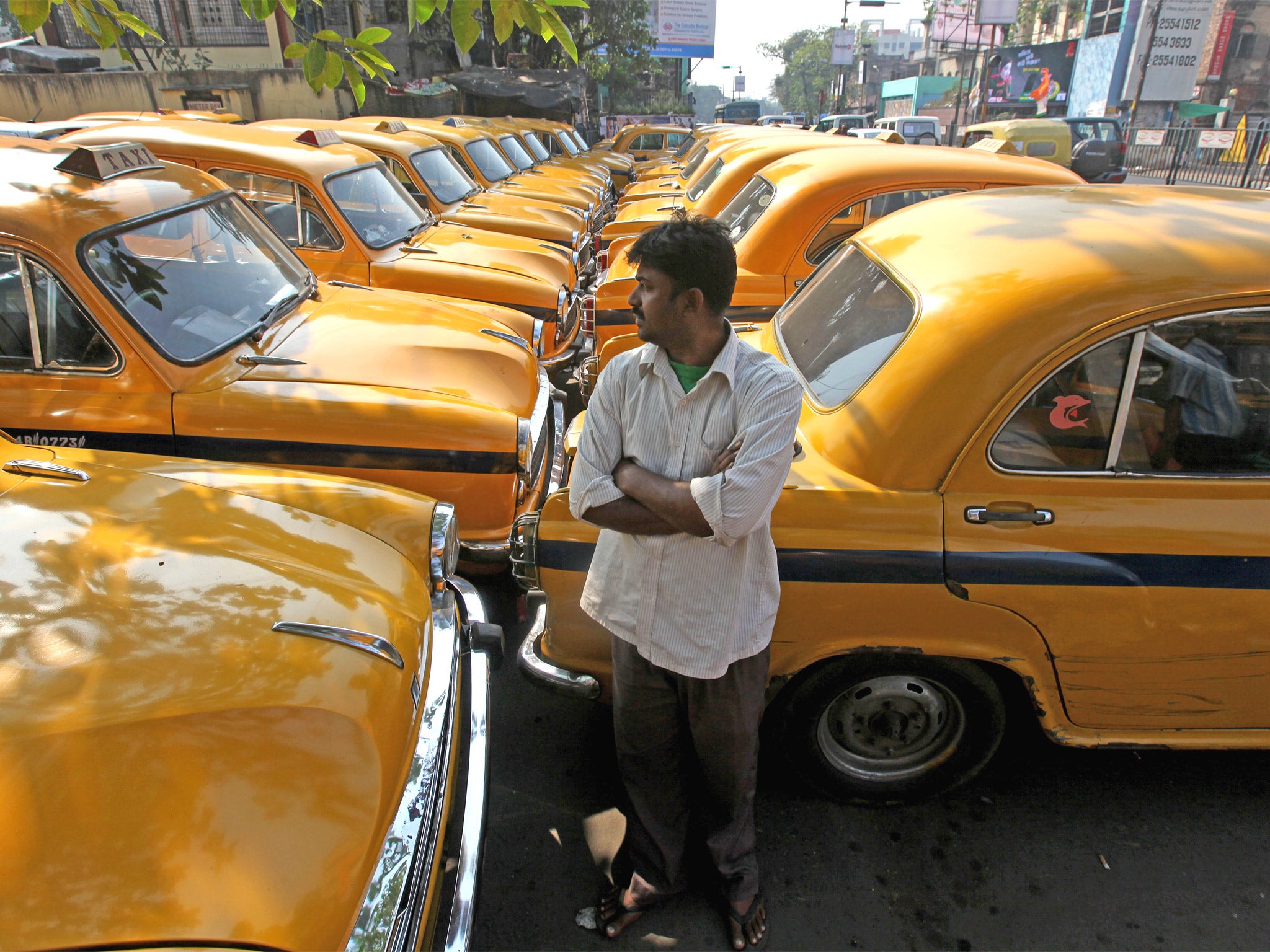 It is difficult to drive, thirsty on the fuel and not particularly comfortable.
And yet, for all that, there were howls and groans last week when it was announced that the production of India's celebrated Hindustan Ambassador – the Amby – is to be suspended. Many fear it marks the end.
In a statement issued by India's Hindustan Motors over the weekend, the company said production at its plant outside the city of Kolkata is being halted because of problems including low productivity and poor discipline. It also cited a lack of demand for its core product – namely the Ambassador.
Production of the Ambassador, based on the 1950s British Morris Oxford, began in 1957, and for many years it was just about the only car available in India, and even then not easily so. At one point, an order for a vehicle could take more than a year to supply and the manufacturer held a 70 per cent share of the market.
But the car's dominance began to slip, first in the 1980s when the joint Indian-Japan venture Maruti Suzuki began producing low-cost hatchbacks, and then again the following decade when the market was opened to all international car manufacturers. Maruti now accounts for nearly 50 per cent of all new cars sold in the country.
For a while, the car retained a loyal following among government ministers and senior diplomats, who considered the clunky cars, often fitted with interior fans, curtains and a flashing blue light on top, as the ultimate status symbol.
But even this niche market started to look elsewhere after security experts started to complain about the car's vulnerability to attacks from militants. In 2002, it was revealed that the then Prime Minister, Atal Bihari Vajpayee, had switched his Ambassador for a bullet-proof BMW SUV. His successor, Manmohan Singh, followed the trend, while India's newly elected Prime Minister, Narendra Modi, also used an SUV during much of his election campaign.
According to the Reuters news agency, Hindustan Motors sold about 2,200 Ambassadors in the fiscal year that ended in March 2014, only a sliver of the 1.8 million passenger cars sold that year in India. Last year, Hindustan Motors accumulated losses exceeding its net worth and has been looking for investors since then.
The Ambassador's plight has not been helped by the fact that the once-booming car market has slumped as a result of an economy that has stalled from almost 10 per cent a couple of years ago to less than 5 per cent.
Car sales have fallen for the second year running, something that may be a blessing for users of India's clogged, polluted roads, but of little comfort to carmakers. They have been trying to expand sales in rural India as a way of finding new customers.
One place where the Ambassador remains strong in numbers is the city of Kolkata in West Bengal, where more than 33,000 black and yellow-painted models are used as taxis. Many of them are ancient and have been repeatedly repaired. Owners and drivers of Ambassadors say that, because of the vehicle's relatively simple design, they are easy to fix, and parts have been readily available.
Hindustan Motors failed to respond to a list of emailed questions about what was happening at its Uttarpara production facility. Yet in a statement, the company said: "The suspension of work will enable the company to restrict mounting liabilities and restructure its organisation and finances and bring in a situation conducive to the reopening of the plant."
Sugato Sen, a senior official with the Society of Indian Automobile Manufacturers, said there had been conflicting reports in the media about the suspension of production.
"The car is one of the most important and popular Indian cars. It has been there for many years and we have all grown up with it. Even today, there are many Ambassadors being used by government officials," he said.
Mr Sen said the society had received no official word yet from Hindustan Motors, which is a member, about the suspension or halt in production. "Let us wait and see," he said. "If there is some investor found, then there will be a revival."
Appreciation: Reminiscent of a bowler hat, it was very British
Sean O'Grady
Every nation has its automotive symbol. For the Germany it's the VW Beetle; ultra-reliable. For the French, the Citroen 2CV; eccentric. For the Americans, the Cadillac; loud. For the Indians..?
Well, unfortunately for them it was for many decades the Hindustan Ambassador... and you can think of the adjective yourself. Basically a 1954 Morris Oxford Series IV, its bulbous lines, vaguely reminiscent of a bowler hat, were very British and elegant then, and remain so, though nowadays more in an antique sense. From the front, by the way, it resembles a Morris Minor or a classic Mini. This is because the Oxford was also designed by the brilliant Alec Issigonis.
The point about the Ambassador was that it was, essentially, the product of a closed, planned economy, and was thus shielded from competition for decades. It echoed thinking in Soviet-era Russia, which decreed that a limited range of consumer products in mass production yielded vast cost savings, and that cars were anyway a western decadence, so there was no problem with them being rubbish (hence, later on, the Lada, a superannuated Fiat).
So the Indians, who followed the Russians in many areas, adopted an old western model, in this case from the British Motor Corporation and foisted it on their people, the "technology" sent over from Cowley to Calcutta. In due course a select few other British cars went east – the comparatively rakish 1970s Vauxhall Victor FE became the Hindustan Contessa; a Rover was reborn as a "Standard 2000"; and an ingenious four-door adaptation of the Triumph Herald became the "Gazel". Displaying considerable bravery, India even had a go at engineering a four-wheel Reliant Robin: the Sipani. The Ambassador was the most "successful" of this lot and it wound up with an Isuzu engine and a gruesome "modern" plastic dash by the end of its long life, as well as spawning an ungainly "SUV" version, the Trekker.
A few Ambassadors were even latterly imported to the UK, and a firm in London, "Karma Cars" makes a niche living out of exotically decorated examples.
Now India is re-joining the world economy and Land Rover and Jaguar are owned by Tata. Boldly styled and trend setting, they are everything the Hindustan Ambassador was not. The Indians have returned the automotive compliment and with great generosity.
In numbers
70%: Share of the market held by the Ambassador in its heyday
2,200: Numbers of Ambassadors sold in year ending March 2014
50%: Share of the car sales market now held by Maruti, a joint Indian-Japanese venture
Join our commenting forum
Join thought-provoking conversations, follow other Independent readers and see their replies