EU to cut ties with Burma over the ethnic cleansing of Rohingya Muslims
Use of sanctions also being considered if there is no improvement in situation 
Thursday 12 October 2017 17:47 Comments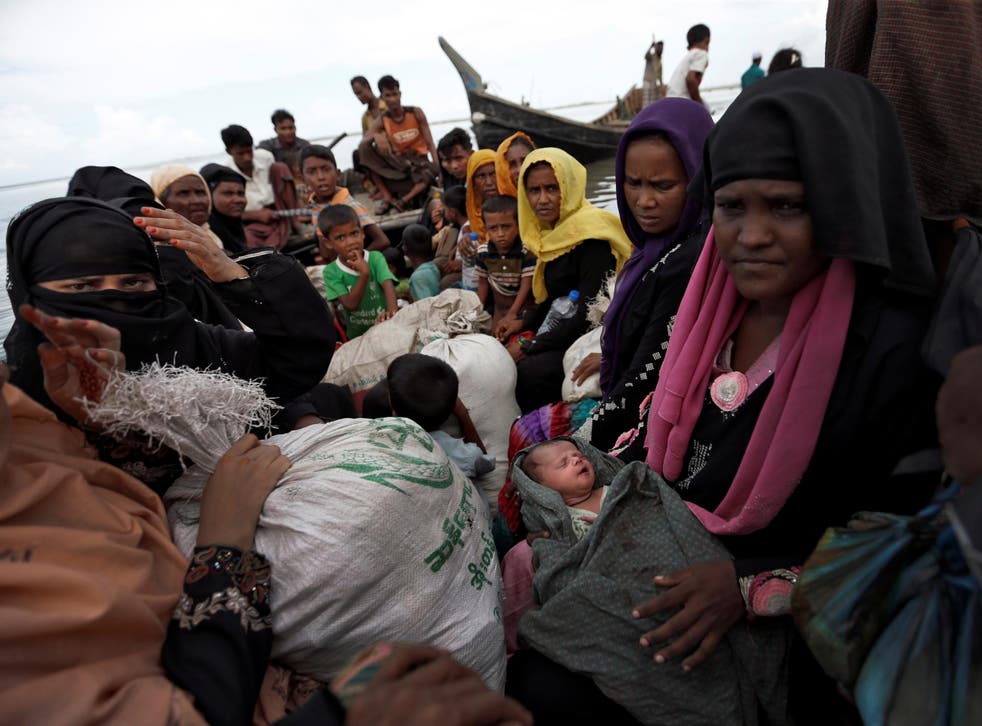 The European Union is reportedly set to cut ties with Burma over the ethnic cleansing of Rohingya Muslims.
The 27-nation bloc is also considering the use of sanctions if there is no improvement in the crisis which has seen more than half members of the minority community flee the country.
Many are now living in makeshift camps across the border in Bangladesh.
An agreement, which has been approved by EU ambassadors has called for the violence to come to an end. However, it still needs to be signed off by the countries Foreign Ministers.
"In the light of the disproportionate use of force carried out by the security forces, the EU and its member states will suspend invitations to the commander-in-chief of the Myanmar/Burma armed forces and senior military officers and review all practical defence cooperation," the agreement says.
Currently, the EU does not allow the export of arms and equipment that will be used for "internal repression" and warned it would consider "additional measures" if the crisis continued.
The news comes after Burma's army chief, Senior General Min Aung Hlaing the country's US ambassador, Scot Marciel, that Rohingya Muslims were not native to his country.
However, he did not address accusations of abuses by his men and said the media was complicit in exaggerating the number of refugees fleeing.
General Hlaing is considered to be one of the most powerful people in Buddhist-majority Burma, which has slowly transitioned towards democracy under under Nobel Peace Prize winner Aung San Suu Kyi.
Despite widespread condemnation of the country's treatment of the Rohingya, inside the country, the military's hardline stance appears to be popular.
General Hlaing referred to the population as "Bengali" a term which is also used by local media, but considered by some to be derogatory.
He also blamed British colonialists for the problems.
World news in pictures

Show all 50
"The Bengalis were not taken into the country by Myanmar, but by the colonialists," he told Mr Marciel, according to the account of the meeting, which the US ambassador posted on his Facebook page. .
"They are not the natives."
Agencies contributed to this report
Register for free to continue reading
Registration is a free and easy way to support our truly independent journalism
By registering, you will also enjoy limited access to Premium articles, exclusive newsletters, commenting, and virtual events with our leading journalists
Already have an account? sign in
Join our new commenting forum
Join thought-provoking conversations, follow other Independent readers and see their replies