Families fight for answers over 'massacre in Malaya'
Cahal Milmo Comments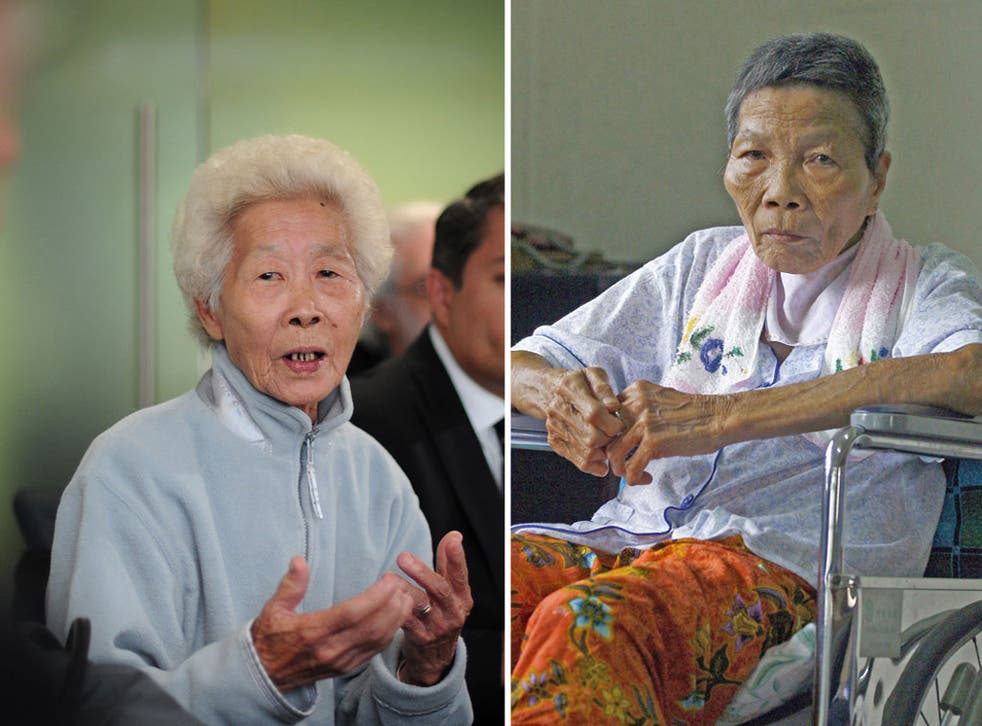 It was a week after Lim Ah Yin had been driven away from Batang Kali with the sound of gunshots from British soldiers' rifles echoing around the village that she and her mother were allowed to retrieve her father's bullet-riddled corpse.
Yesterday, the 76-year-old, who was 11 on the day in December 1948 when a patrol of Scots Guards entered her village in the Malaysian jungle, sat in the offices of a London firm and asked for "fairness" from the British Government. She wants the Government to recognise what she and many others consider to have been a "cold-blooded massacre" carried out by a fading colonial power.
By the time the 16 men from G Company of the 2nd Scots Guards left Batang Kali, a community of rubber plantation workers north of Kuala Lumpur, all but one of its men, including Mrs Yin's father, had been killed by the soldiers.
Today, some 64 years later, Mrs Lim and two other witnesses will go the High Court to ask for the first complete investigation into the alleged atrocity to be carried out. They want a judge-led inquiry into the incident and the ability of British governments to maintain an apparent cover up.
The judicial review is the culmination of a long campaign against the refusal of the Ministry of Defence and the Foreign Office to reinvestigate – despite what the families of the dead say is a crushing body of evidence pointing to an extra-judicial killing spree.
Mrs Yin described how her mother was subjected to a mock execution by the troops, who were part of a British campaign against an insurgency by Chinese Malayan communists. The following morning, the pair were loaded on to a lorry along with other women and children, before being driven to a nearby town and effectively dumped.
What happened at the same time on the banks of the river that runs through the village remains disputed. The British government insists there is insufficient evidence to overturn the official version – that the men, all unarmed, were shot while trying to escape. But for Mrs Lim, such obduracy is insulting.
"Even as I recall today what happened, I still feel angry," she said. "There was no reason for those men to be killed. My father was innocent and yet he was detained, he could not wash, he was hungry and he was shot. We were being driven away when I heard shots. At the same time the village was being burnt."
She added: "A week later we were allowed to return to collect the bodies. The smell was terrible, there were maggots. We found my father, his face was swollen and he had been shot in the chest. I hope the British Government will give me fairness – I would like an apology for what happened."
Like her fellow witnesses who have travelled to London – 71-year-old Loh Ah Choi, who was 11 when his uncle became the first victim of the killings on 11 December 1948, and Chong Koon Ying, 73, who was nine when her father was killed – Mrs Lim underlined that she is not motivated by a search for compensation, or indeed a prosecution of the soldiers involved.
The High Court will be presented with new evidence about the killings, including witness statements from some of the soldiers gathered by an abandoned Scotland Yard investigation in 1970.
A Foreign and Commonwealth Office spokeswoman said: "This event happened over 60 years ago. Accounts of what happened conflict and virtually all the witnesses are dead.
"In these circumstances it is very unlikely that a public inquiry could come up with recommendations which would help to prevent any recurrence.
"The families of those who died have chosen to take legal action to challenge this decision and so it would be inappropriate to comment further now legal proceedings are under way."
Register for free to continue reading
Registration is a free and easy way to support our truly independent journalism
By registering, you will also enjoy limited access to Premium articles, exclusive newsletters, commenting, and virtual events with our leading journalists
Already have an account? sign in
Join our new commenting forum
Join thought-provoking conversations, follow other Independent readers and see their replies