New York playground gang rape: Father describes being forced to leave daughter before she was sexually assaulted by five men in Brooklyn
'The one put a gun in my face telling me to run, and all of them had their way with her,' parent says
Matt Payton
Tuesday 12 January 2016 13:59 Comments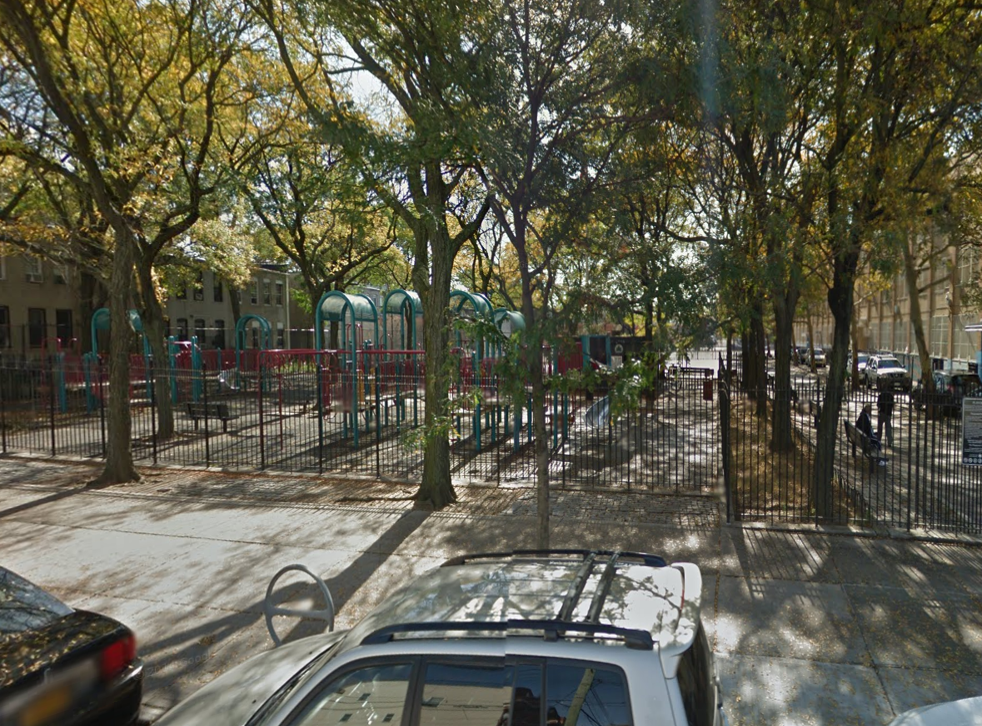 A father forced to leave a New York playground before his daughter was gang-raped by five teenagers has said he had no choice but run away.
The man said he his daughter were confronted by the youths in Osborne playground in Brooklyn - before they aimed a gun at his head and threatened to shoot him if he did not leave.
Speaking to ABC Eyewitness News, the unidentified man said: "The one put a gun in my face telling me to run, and all of them had their way with her."
The girl's father said the pair had been having a drink near the handball court when they were accosted.
He said he felt that if he had stayed and fought the men, they would have killed him.
As he did not have a mobile phone, he ran to nearby off-licence where he begged for help - but claimed staff refused to call the police.
When police officers reached the scene 15 minutes later, the suspects had gone.
Four teenage suspects, aged 14-17, are in custody pending charges.
Brooklyn Borough President, Eric Adams said: "A rape takes place on the Upper East Side, it would not take two days for that information to come out, and the people to be protected, and the people to be aware."
Register for free to continue reading
Registration is a free and easy way to support our truly independent journalism
By registering, you will also enjoy limited access to Premium articles, exclusive newsletters, commenting, and virtual events with our leading journalists
Already have an account? sign in
Join our new commenting forum
Join thought-provoking conversations, follow other Independent readers and see their replies