Female Afghan politician Shukria Barakzai survives suicide bomb attack on her car
Barakzai ran a secret school for girls during the Taliban's harsh five-year rule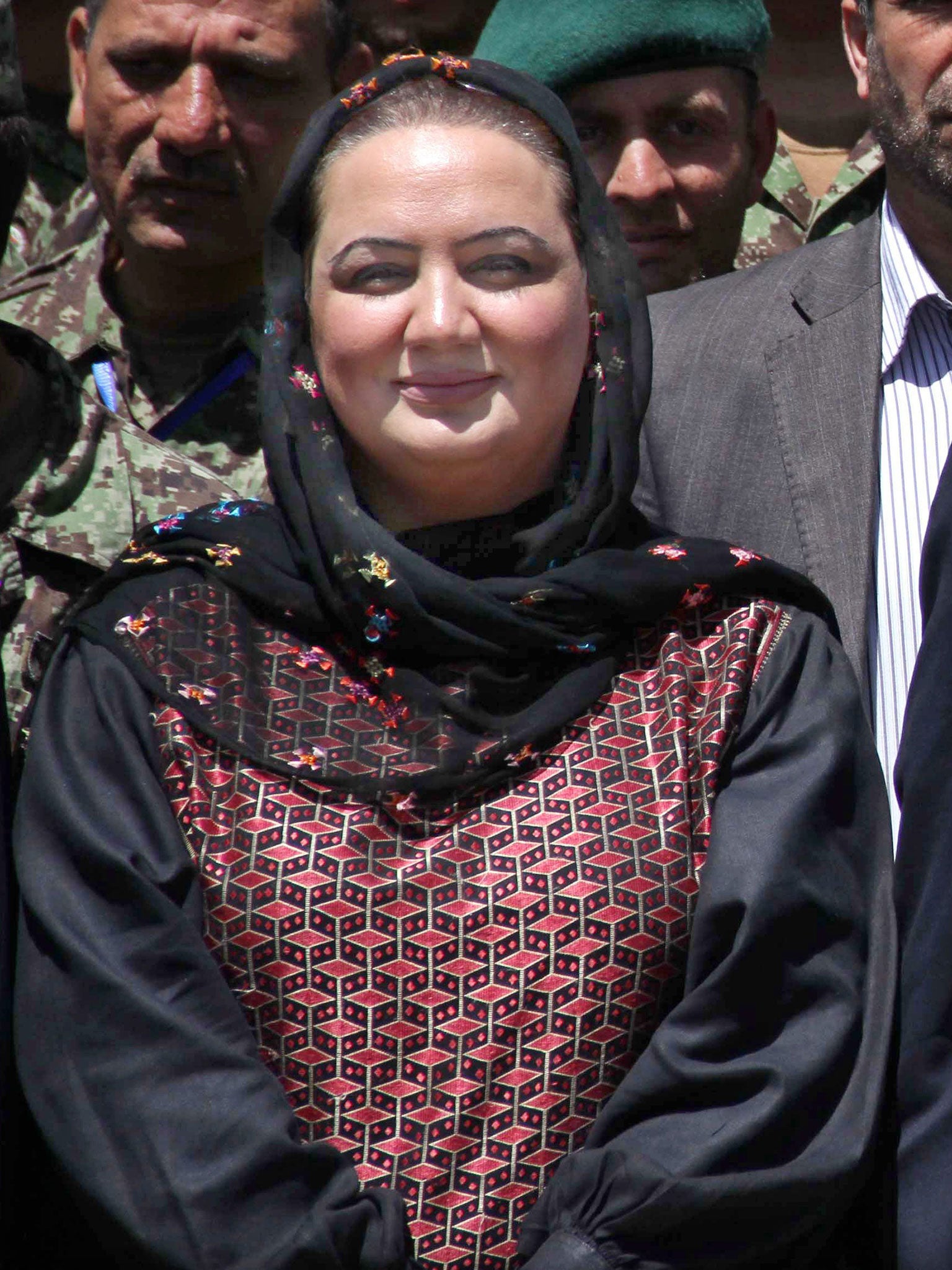 An outspoken female Afghan politician survived a suicide bombing attack on her vehicle yesterday. She suffered only slight wounds but three civilian bystanders were killed, a police spokesman said. Shukria Barakzai is a member of the Afghan parliament, a women's rights advocate and a close ally of the new President, Ashraf Ghani, who condemned the attack in a statement.
"I survived because of my people's prayers," Ms Barakzai told Reuters from her hospital bed.
The bombing was the latest to target members of the US-backed Afghan government, which is fighting a fierce onslaught by the Islamist Taliban movement as most foreign troops prepare to leave Afghanistan by the end of the year. The last British combat troops left the country in late October.
Hashmat Stanekzai, a spokesman for Kabul's police chief, said three civilians were killed by the suicide attacker and more than 10 wounded. Mr Stanekzai said social media reports that Ms Barakzai's daughter had been killed were not correct.
In a 2005 interview Ms Barakzai told Reuters that she had run a secret school for girls during the Taliban's harsh five-year rule, during which strict restrictions were imposed on women.
The Taliban government was toppled by US-backed Afghan forces after it refused to hand over the al-Qaeda planners of the 11 September, attacks on the United States.
Ms Barakzai is a member of the team Mr Ghani appointed to help choose a new cabinet after he took office in late September, after a lengthy and bitter dispute over election results with rival Abdullah Abdullah finally ended in a coalition government.
Continued disputes between the two camps have delayed the new cabinet's appointment.
Reuters
Join our commenting forum
Join thought-provoking conversations, follow other Independent readers and see their replies