Female Chinese protester suffers 'heart attack' after interrogation whilst another is denied hepatitis medication
Five women were arrested on International Woman's Day for 'picking a quarrel and creating a disturbance'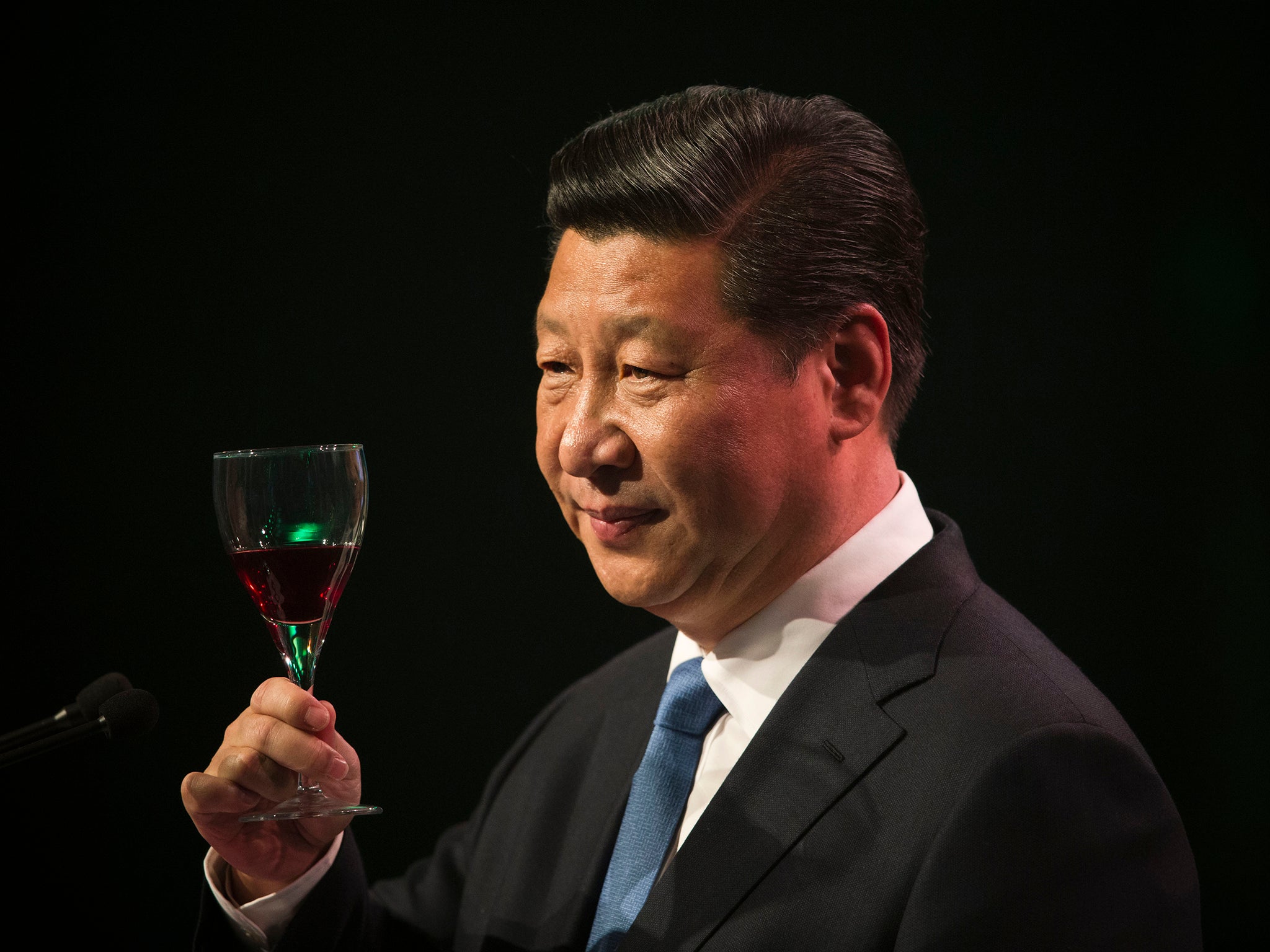 Two of five women arrested for campaigning for women's rights in China have reportedly been taken to hospitals after long hours of daily interrogation at a detention centre, one having apparently suffered a heart attack.
The women were accused of "picking a quarrel" by Chinese authorities after they had planned a campaign in opposition to sexual harassment on March 6, International Woman's Day.
In a coordinated police operation, the women, Zheng Churan, Li Tingting, Wei Tingting, Wu Rongrong and Wang Man, were arrested in separate parts of China before being brought to Haidian Detention Centre in northwest Beijing.
The women who are shaping our world
Show all 27
Three remain in custody at the centre whilst Ms Wu and Ms Wang have since been taken to a police hospital.
Ms Wu is said to suffer from Hepatitis B but had her medication confiscated at the time of her arrest whilst Ms Wang is believed to have suffered a heart attack at the centre, allegedly as a result of hours of daily interrogation.
Wang Qiushi, a lawyer who represents Wei Tingting, told Sky News: "In the past, this is something I would never have imagined. It is something that I imagine would never happen. But it has happened."
The women appear to have been snared in what seems to be an unprecedented crackdown to suppress any form of protest.
In the two years that have followed President Xi Jinping taking office, there has been a sharp increase in the numbers of academics, lawyers, journalists and now, apparently, feminists who are detained.
Detainees tend to be accused of vague crimes, the most common of which is "gathering crowds to disturb the public order."
According to their lawyers, the women have been accused of "picking a quarrel and creating a disturbance."
The catch-all charges allow the Communist government to crackdown on anything that they see as a potential threat to social order and their own hold on power.
China's internal security network is vast and comprises multiple agencies and has a budget larger than the country's entire military spending. Its web of agents, censors and informants ensure a necessarily loyal population.
The plight of the five women has drawn the attention of the US and British governments as well as the EU.
The US State Department released a statement saying: "We remain concerned about the deteriorating human right situation in China, including the numerous arrests, detentions, enforced disappearances of human rights activists and other who peacefully question official policies and actions."
The British government also voiced its concern and called for China to release the women.
"We remain deeply concerned by the ongoing detention," it said in a statement.
"We are particularly concerned by reports that they have been denied due legal process, and… denied access to adequate medical care while in detention.
"We urge China to release all those detained for exercising their rights to freedom of expression, in line with China's Constitution and international human rights commitments."
Women's rights is a cause that has been generally backed by the Chinese government recently, which makes the detention of the activists all the more confusing.
The women detained planned to mark International Women's Day this year by placing stickers on buses to highlights sexual assault on public transport.
The Chinese government has given no explanation for their detention.
Join our commenting forum
Join thought-provoking conversations, follow other Independent readers and see their replies