Fire breaks out at Koryo Hotel in Pyongyang, reports say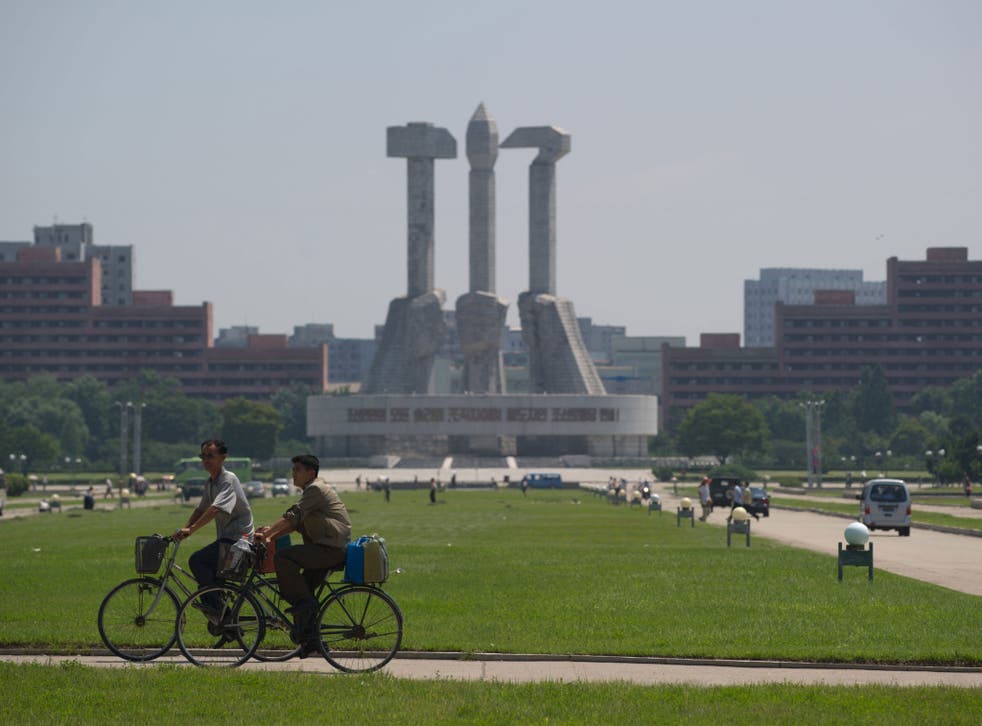 According to local sources, a fire has apparently broken out at the Koryo Hotel in Pyongyang, North Korea, one of the city's tallest buildings and an icon of the Kim regime.
According to NK News, the fire, which was called "quite serious" by a local source, broke out today, and has continued to burn near the top of the 43-story building.
Another source said it had been burning for over an hour, near the 'bridge' which links the two large structures that make up the hotel.
No verification has followed from North Korean media, who typically do not cover anything that could show the country in a bad light.
The hotel was built under the rule of Kim Il-Sung in 1985, and was intended to "showcase the glory and strength of the Democratic People's Republic of Korea."
The Koryo is Pyongyang's 'other' hotel - playing second fiddle to the monolithic Ryugyong Hotel, which is almost twice as high and is shaped like a rocket ship.
However, the Koryo still has the upper hand, as people actually stay there - the Ryugyong has been plagued by delayed openings and construction halts since the foundations were laid in 1987.
Most of the guests who visit the Koryo are typically visiting journalists, NGO workers, and tour groups.
It is not known whether any people have been hurt by the fire.
Register for free to continue reading
Registration is a free and easy way to support our truly independent journalism
By registering, you will also enjoy limited access to Premium articles, exclusive newsletters, commenting, and virtual events with our leading journalists
Already have an account? sign in
Register for free to continue reading
Registration is a free and easy way to support our truly independent journalism
By registering, you will also enjoy limited access to Premium articles, exclusive newsletters, commenting, and virtual events with our leading journalists
Already have an account? sign in
Join our new commenting forum
Join thought-provoking conversations, follow other Independent readers and see their replies