Flight grounded after Chinese woman tosses coin into plane's engines for 'luck'
Woman taken into custody after fellow passengers alert authorities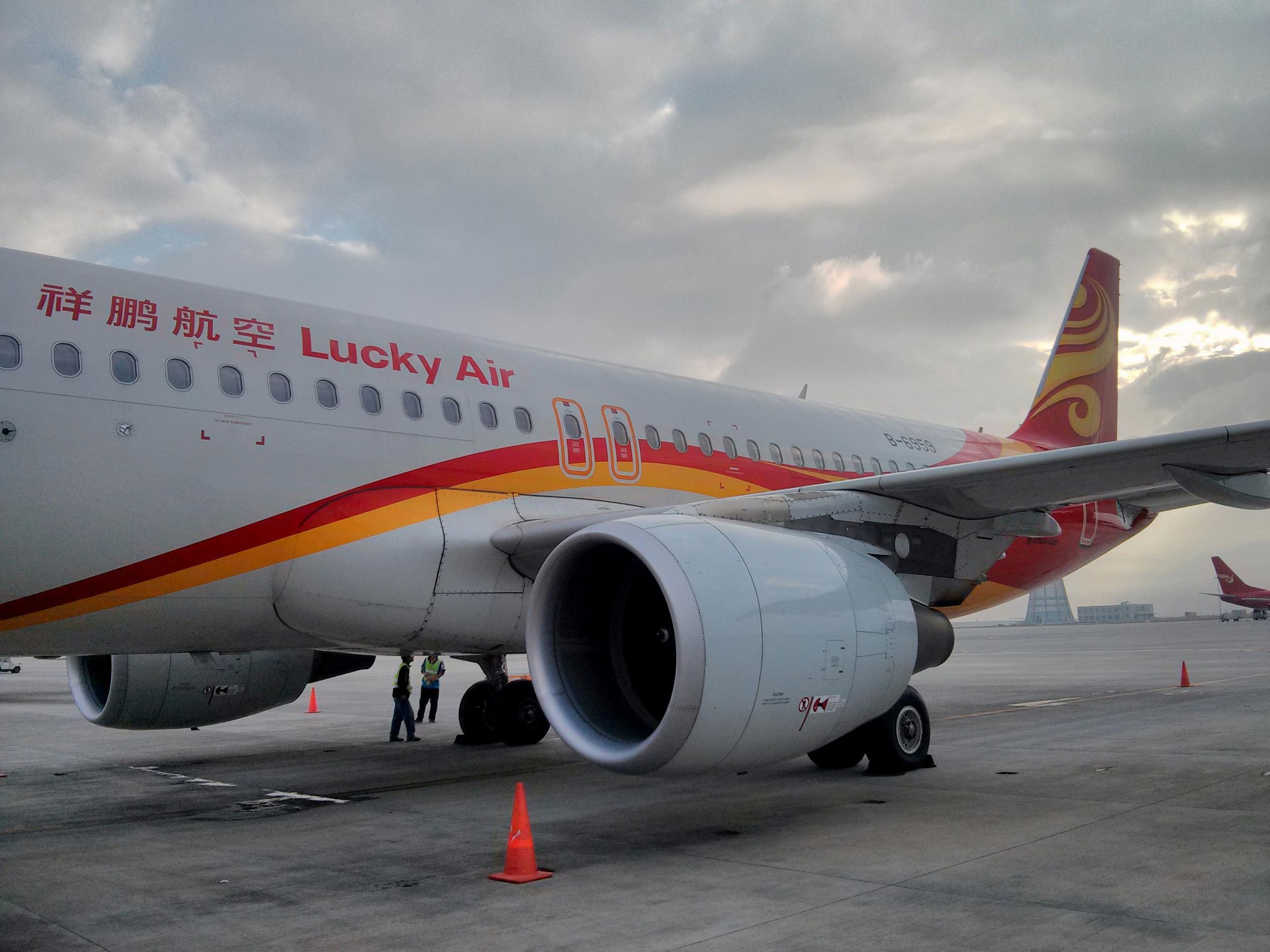 An elderly passenger reportedly grounded a plane at a Chinese airport by tossing coins into its engine for luck - the second incident of its type this year.
Mechanics were forced to perform a full examination of the engine of the Lucky Air flight, while the other passengers were forced to wait for an alternative flights at Anqing airport in the eastern Anhui province.
It is thought the 76-year-old woman threw the money because she believed it would bring good luck - a theory popular in some religions like Buddhism.
The woman was subsequently taken into custody by transport police, the Agence France Presse (AFP) news agency reported. It is unknown if she will be charged.
Airport staff found coins on the ground next to the engine, causing the plane to be grounded overnight.
Passengers took off for the scheduled destination of Kunming, southern China, the next day.
It is the second such incident in less than a year.
World news in pictures
Show all 50
In June, an 80-year-old passenger, surnamed Qiu, was boarding the China Southern Airlines flight from Shanghai to Guangzhou when she stopped to make 'blessings', throwing nine coins towards an engine.
It prompted a full examination of the engine, which in turn led to the evacuation of 150 passengers.
The flight was delayed the flight for five hours.
Join our commenting forum
Join thought-provoking conversations, follow other Independent readers and see their replies