Four siblings 'kill themselves' after being abandoned by parents in China
The children as young as five died after drinking pesticide, state media reported
Lizzie Dearden
Saturday 13 June 2015 10:44 Comments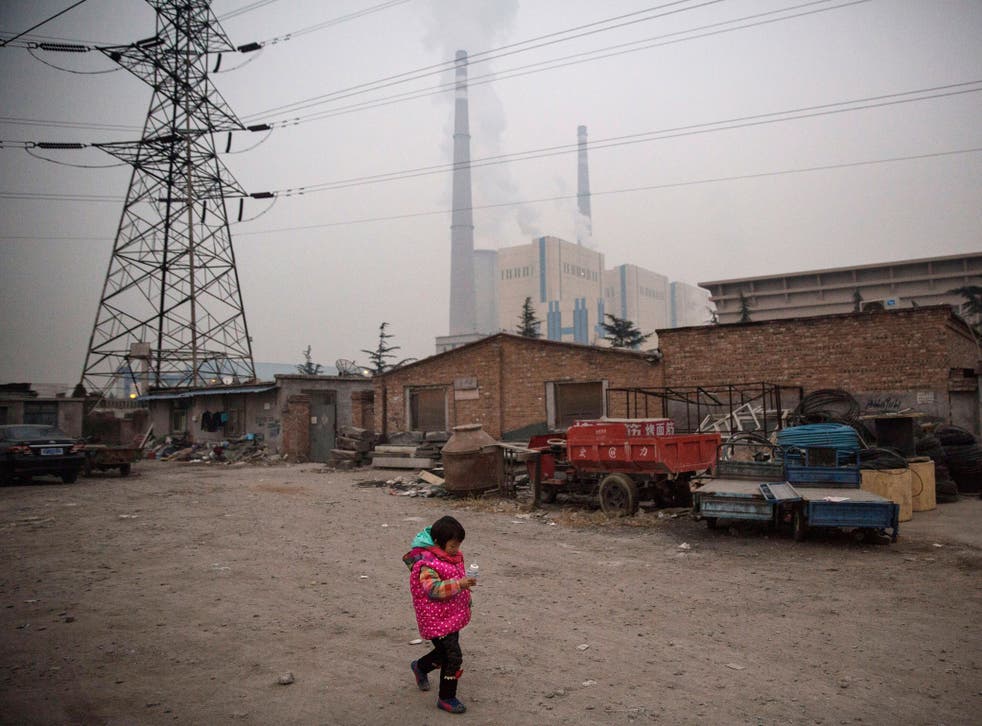 Four siblings have died of pesticide poisoning in an apparent suicide after they were abandoned by their parents in China.
The children were found in their home in the city of Bijie, Guizhou province, and died in hospital on Tuesday night.
State news agency Xinhua reported that the three girls and a boy, aged between five and 13, had been left to fend for themselves since March in a poor township.
The eldest boy left a suicide note saying "today is the day to go" before drinking the pesticide, according to broadcaster CCTV.
Photos of their home showed squalid rooms caked in dirt and strewn with litter and food waste, among toys, colouring books and a Disney Princesses rucksack.
"The children did not lack food and clothes, but lacked the love and care of parents," Xiao Wenying, a distant relative quoted by state media said. "The parents failed to fulfill their parental responsibilities."
Their mother reportedly left the home in March 2014 after a dispute with the father, who disappeared four months ago but left the children a debit card. It had 3,500 yuan (£363) left when they died.
The deaths have shocked China, triggering the dismissal and suspension of several local officials, as well as a nationwide review of the Ministry of Civil Affairs' welfare system.
Premier Li Keqiang responded to the outrage on Friday by ordering supervision to be stepped up to avoid similar tragedies.
He told government departments to examine welfare provision and punish the "inaction" of officials in Bijie.
"Such a tragedy should never happen again," the Premier said in a statement.
It has turned renewed scrutiny on the country's "left behind" children, who are abandoned by impoverished parents, usually in rural areas, who leave to find work.
China's strict "hukuo" registration system means it is rarely possible for migrant workers to take their children with them as it would remove their rights to subsidised education, health care and other basic services.
There are an estimated 61 million "left behind" children in China. Most are left with grandparents or relatives but around 3 per cent are completely alone, like the siblings who died this week.
Activists are leading calls for reform to "hukou" policy to mean parents searching for work do not have to abandon their children, who are at heightened risk of trafficking, suicide and accidental death.
China's one-child policy has been gradually relaxed, bringing in exemptions for ethnic minorities, who are allowed four children in rural areas, "practical difficulties", disability and other conditions.
Register for free to continue reading
Registration is a free and easy way to support our truly independent journalism
By registering, you will also enjoy limited access to Premium articles, exclusive newsletters, commenting, and virtual events with our leading journalists
Already have an account? sign in
Join our new commenting forum
Join thought-provoking conversations, follow other Independent readers and see their replies