Four-year-old boy beheaded in human sacrifice in southern India
According to Indian media, a 35-year-old man abducted the little boy as he walked home from nursery and killed him in a ritual dedicated to the Hindu Goddess Kali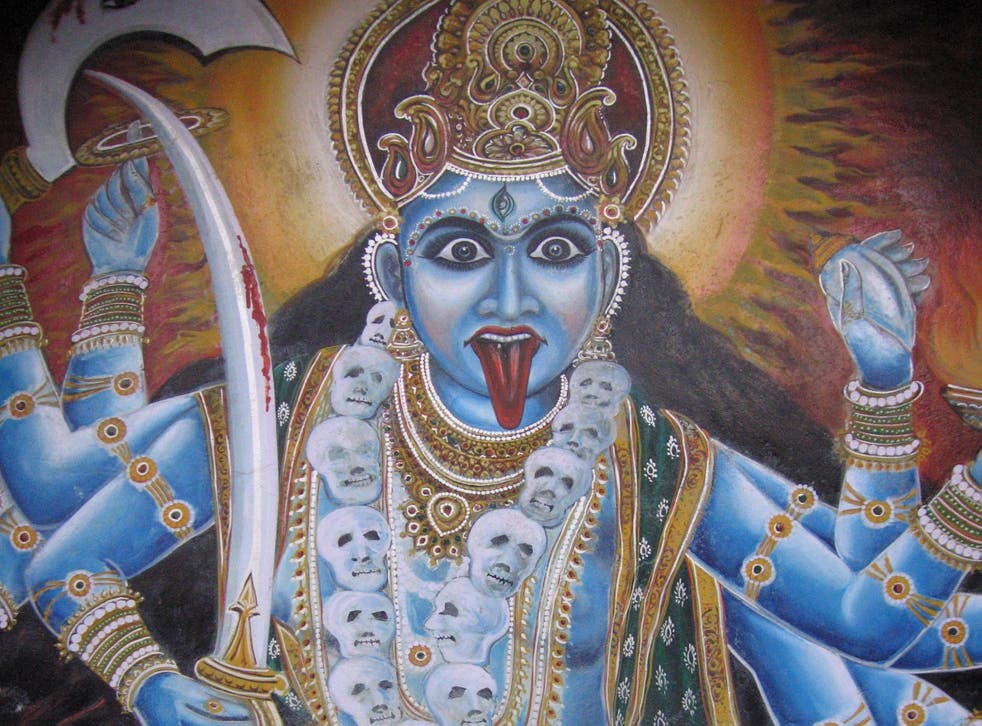 A four year-old-boy has been beheaded in a gruesome "human sacrifice" ritual in a rural village in southern India.
Indian media reports a 35-year-old man abducted the little boy as he was returning home from nursery in the remote Prakasam district of Andhra Pradesh state.
The man, named as Tirumala Rao, is reported to have beheaded the child in a ritual to honour the Hindu Goddess Kali and he was alleged to be seeking "divine powers", according the Times of India.
Mr Rao was discovered next to the little boy's, named locally as Manu Sagar, body.
Police officers believe he strangled the boy before chopping his head off as they found rope at the scene.
Villagers then attempted to lynch Mr Rao, tying him to a pole, throwing kerosene on him and setting him on fire, reports the Indian Express.
Villager elders rescued him from the mob and called the police.
He was taken to hospital with 40 per cent burns.
Local police chief Ch SriKanth told the Hindu newspaper: "This is a first-of-its-kind incident in Prakasam district.
"Once he recovers, he will be subjected to questioning after an examination of his mental condition by a psychiatrist."
He said Mr Rao was rumoured to have a history of links to people who perform tantric rituals and earlier made an unsuccessful attempt to abduct a young girl.
Register for free to continue reading
Registration is a free and easy way to support our truly independent journalism
By registering, you will also enjoy limited access to Premium articles, exclusive newsletters, commenting, and virtual events with our leading journalists
Already have an account? sign in