Gangasagar pilgrimage: When is the Hindu ritual, and what happens during it?
More than a million Hindus take part in holy bath, believed to cleanse worshippers of sin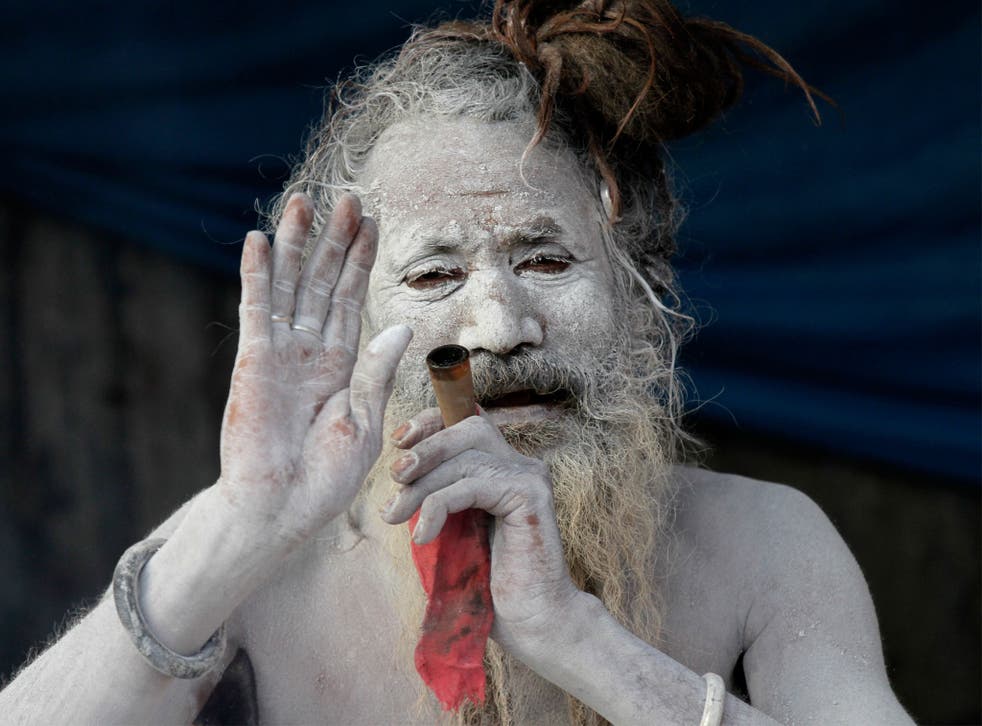 Hundreds of thousands of people will gather on an island in the Ganges delta this weekend for one of the world's largest pilgrimages.
Each year Hindus from across India take part in a ritual bath on the shores Gangasagar, where the river meets the Bay of Bengal, to mark the Makar Sankranti festival.
The holy dip is the world's second biggest Hindu gathering, and the largest that takes place annually.
Here's what you should know about it.
Where and when is the Gangasagar pilgrimage?
Each January pilgrims journey to Gangasagar, also known as Sagar Island, about 95 miles south of Calcutta in West Bengal. The island sits at the confluence of the Hooghly river, a tributary of the Ganges, and the Bay of Bengal.
The holy dip takes place on 14 January, the day of the Hindu festival of Makar Sankranti, although pilgrims usually begin to arrive several days earlier.
Who makes the journey?
Hundreds of thousands of Hindus of all castes travel from across India, as well as elsewhere in the world, to take part. Last year more than a million people braved ice-cold water and winds for the ritual bath. Authorities installed 20,000 toilets for those attending.
It is India's second largest gathering, dwarfed only by the Kumbh Mela, which can draw more than 120 million people and is considered the largest religious pilgrimage in the world.
The volume of people attending Gangasagar brings safety problems for authorities. Last year six people were killed in a stampede as people rushed to board a boat to leave.
What happens at the event?
The pilgrimage centres on the holy dip, which Hindus believe cleanses their sins.
After bathing, most worshippers prayer at the Kapil Muni temple near to the event's main fair, or "mela".
Join our new commenting forum
Join thought-provoking conversations, follow other Independent readers and see their replies