India criminalises gay sex: Outrage as law dating back to colonial era is restored
Supreme Court reverses 2009 Delhi High Court ruling decriminalising homosexual acts
Heather Saul
Wednesday 11 December 2013 07:49 Comments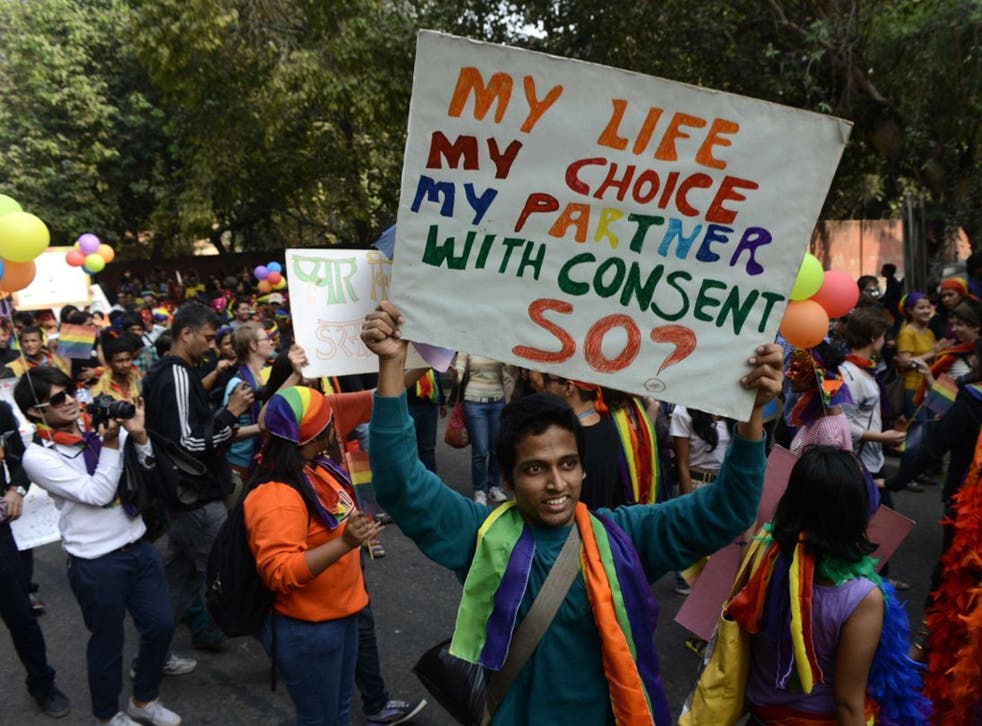 India's highest court has upheld a colonial-era law making homosexuality a crime, dealing a blow to gay rights across the country.
The decision by the Supreme Court reverses a 2009 Delhi Court order which had decriminalised homosexual acts. It comes in the face of years of campaigning by gay rights activists against strong religious opposition in India's deeply conservative society.
Under Section 377 of the Indian Penal Code, same-sex relationships are considered "an unnatural offence".
The law, dating back to the 1860s, when Britain ruled over South Asia, states that "whoever voluntarily has carnal intercourse against the order of nature with any man, woman or animal" can be punished by up to 10 years in prison.

The 2009 New Delhi High Court ruling, which said the law violated fundamental human rights, was welcomed by India's gay community but infuriated conservatives and religious groups who say homosexuality represents a threat to traditional Indian culture.
In a ruling today, judges said only lawmakers and not the courts could change the law.
Supporters of gays, lesbians and transsexuals vowed to continue pushing for the law to be removed. After the ruling, dozens of activists outside the court began crying and hugging each other in consolation.

"This is a very sad day for us, we are back to square one in our fight for the democratic rights of the gay community," said Ashok Row Kavi of the activist group Humsafar Trust.
"We feel very let down," said lawyer Anand Grover, who had argued the case on behalf of the advocacy group NAZ Foundation. "But our fight is not over and we will continue to fight for the constitutional right."

He said the foundation would ask for the Supreme Court's decision to be reviewed.
Additional reporting by Associated Press
Register for free to continue reading
Registration is a free and easy way to support our truly independent journalism
By registering, you will also enjoy limited access to Premium articles, exclusive newsletters, commenting, and virtual events with our leading journalists
Already have an account? sign in
Join our new commenting forum
Join thought-provoking conversations, follow other Independent readers and see their replies