Global 'match-fixing ring-leader' Dan Tan arrested in Singapore
Matches said to have been fixed include Champions League ties and World Cup qualifying games
Andrew Buncombe
Thursday 19 September 2013 19:56 Comments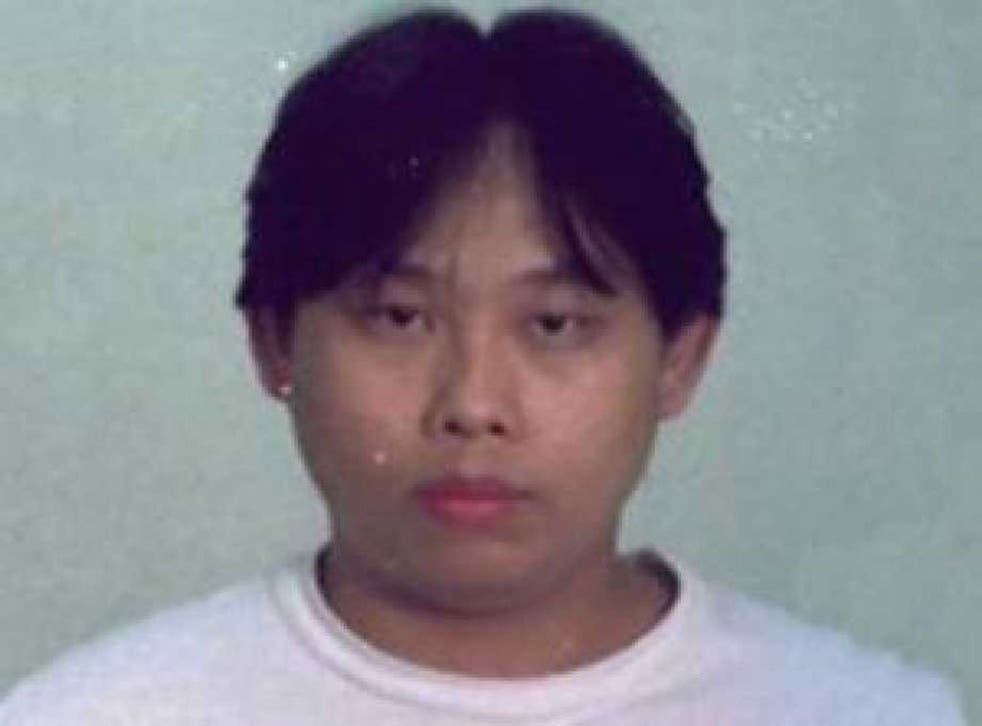 Police in Singapore have arrested 14 people in their most important breakthrough so far into a global football match-fixing network. Among those said to have been detained is the alleged ring-leader, a man known as Dan Tan.
Earlier this year, police in Europe announced they had uncovered evidence that match-fixing networks believed to be based in Singapore were responsible for rigging, or trying to rig, 680 local, league and international matches in countless countries between 2008-2011. In papers filed before a court in Cremona, Italian investigators alleged that Singaporean businessman Dan Tan Seet Eng, better known as Dan Tan, as head of the network.
Under mounting international pressure, Singapore police dispatched officers to be briefed by their Interpol counterparts in Lyons and called in Mr Tan for initial questioning. Late on Wednesday night, they announced that 12 men and two women - all from Singapore - had now been formally arrested.
"Police confirm that the suspected leader and several other individuals who are the subject of ongoing investigations in other jurisdictions for match fixing activities were among the persons arrested," Singapore police said in a statement.
The statement did not name any of the individuals, aged between 38 and 60, but the Associated Press quoted an unidentified police official as saying Mr Tan was among those arrested. He is apparently one of five of the fourteen who is being detained while the others were released on bail.
The steps taken by the Singapore police have been widely welcomed. The matches said to have been fixed by the syndicate included Champions League ties and World Cup qualifying games.
"If the authorities were initially accused of being slow to react - and even then it should be pointed out that Dan Tan has been on their radar radar [for suspected match fixing] since the 1990s - they have certainly made up for lost time," said Neil Humphreys, a Singapore-based journalist who has investigated fixing and wrote the novel Match Fixer.
He added: "It's becoming clear that they examined the evidence compiled by European investigators, returned to Singapore and set up their own investigation and surveillance."
Ronald Noble, the secretary general of Interpol, said in statement: "Singaporean authorities have taken an important step in cracking down on an international match-fixing syndicate by arresting the main suspects in the case...No person should doubt Singapore's commitment to fighting match-fixing.
In February, following the claims from police in Europe, the Singapore police told local media that half a dozen individuals named by the European investigators had been called in for questioning. A couple of days later, one of those called in, Admir Suljic, boarded a flight for Milan and gave himself up to the Italian authorities. A former player in Slovenia, Suljic was alleged to be an associate of Dan Tan.
The announcement by Singapore has led to speculation that those arrested in the 12-hour operation could be tried there, avoiding any extradition hurdles. Singapore has no extradition treaty with Italy, where prosecutors have been leading the way on the global match-fixing investigation. The Italian authorities have issued an arrest warrant for Mr Tan but have been unable to find him.
Singapore is deeply sensitive about its international reputation and to allegations that it has played home to a network of match-fixers. Yet Mr Humphreys said while it appeared the authorities had now stepped in to act against Mr Tan, there were at least another five similar syndicates operating out Singapore.
"The match-fixing hydra remains. A big ugly head appears to have been chopped off, but only one," he said. "This is a promising beginning, but the end is still nowhere in sight."
Register for free to continue reading
Registration is a free and easy way to support our truly independent journalism
By registering, you will also enjoy limited access to Premium articles, exclusive newsletters, commenting, and virtual events with our leading journalists
Already have an account? sign in
Join our new commenting forum
Join thought-provoking conversations, follow other Independent readers and see their replies