Godzilla becomes tourism ambassador for Tokyo's Shinjuku ward
The prehistoric beast has flattened Tokyo in numerous films and TV shows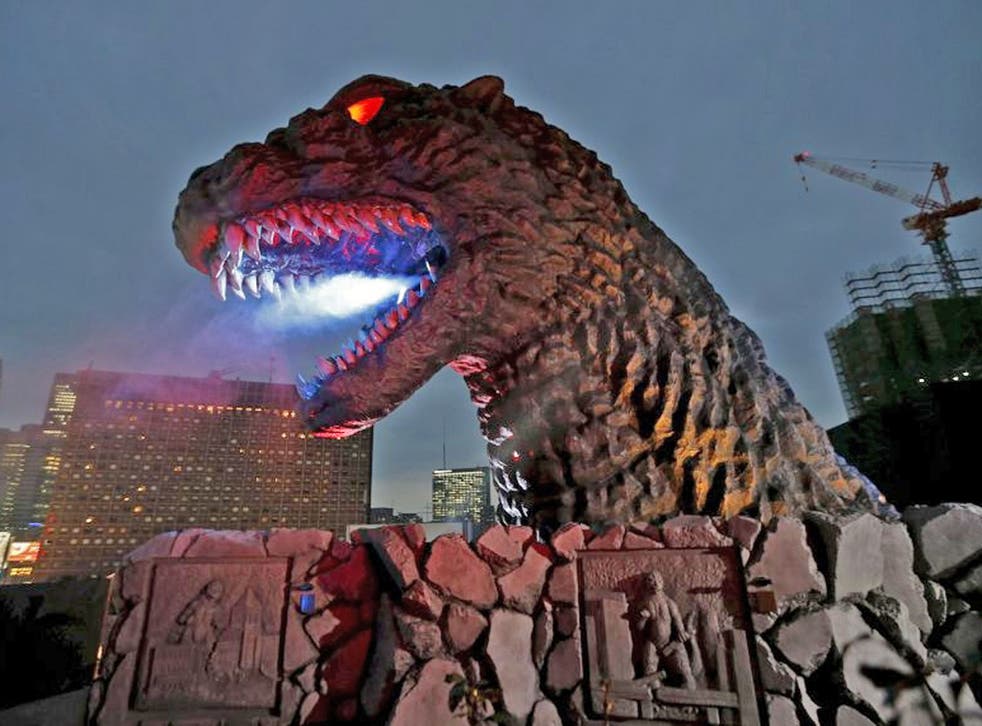 Godzilla, Japan's fire-breathing arch nemesis, has returned to Tokyo – but this time as a welcome guest.
The giant monster has taken up residence in the Shinjuku, popular for its bar and noodle restaurants, where it now acts as the area's ambassador for tourism.
Towering at 52 metres (171ft) above ground level, the model was unveiled at the offices of Toho, the studio which made the classic 1954 film.
In three of Toho's Godzilla films, Shinjuku ward was mercilessly flattened.
But Shinjuku's tourism board hopes the statue will coax visitors, particularly following the successful Hollywood remake of Godzilla last year.
Shinjuku Mayor Kenichi Yoshizumi reasoned in an interview with the Associated Press that any place Godzilla destroys in the movies is sure to prosper in real life.
"Godzilla is a character that is the pride of Japan," he said.
Read more: Godzilla a global box office hit
The fire breathing pre-historic "gojira" - as it is known in Japan – is a combination of "gorilla" and "kujira," or "whale". It was born a genetic aberration, caused by nuclear testing in the Pacific Ocean.
Godzilla is also symbol a national trauma, and was made after the US dropped atomic bombs on Hiroshima and Nagasaki at the end of World War II. The creature's scales are designed to resemble victims' keloid scars.
This year, Toho studios will shoot a new Godzilla film after a decade-long break. Meanwhile, Hollywood is planning a sequel to Gareth Edwards' 2014 film which is slated for a 2018 release.
Over the years, Godzilla has demolished Tokyo Tower, Rainbow Bridge, the Parliament building and several castles in Japan, as well as Golden Gate Bridge and other chunks of San Francisco in the Hollywood version.
Additional reporting by AP
Register for free to continue reading
Registration is a free and easy way to support our truly independent journalism
By registering, you will also enjoy limited access to Premium articles, exclusive newsletters, commenting, and virtual events with our leading journalists
Already have an account? sign in
Register for free to continue reading
Registration is a free and easy way to support our truly independent journalism
By registering, you will also enjoy limited access to Premium articles, exclusive newsletters, commenting, and virtual events with our leading journalists
Already have an account? sign in
Join our new commenting forum
Join thought-provoking conversations, follow other Independent readers and see their replies