Government issues safety warnings for women tourists in India after sex attacks
Violent attacks on Polish, German and Danish travellers reported already this year
Lizzie Dearden
Saturday 18 January 2014 12:50 Comments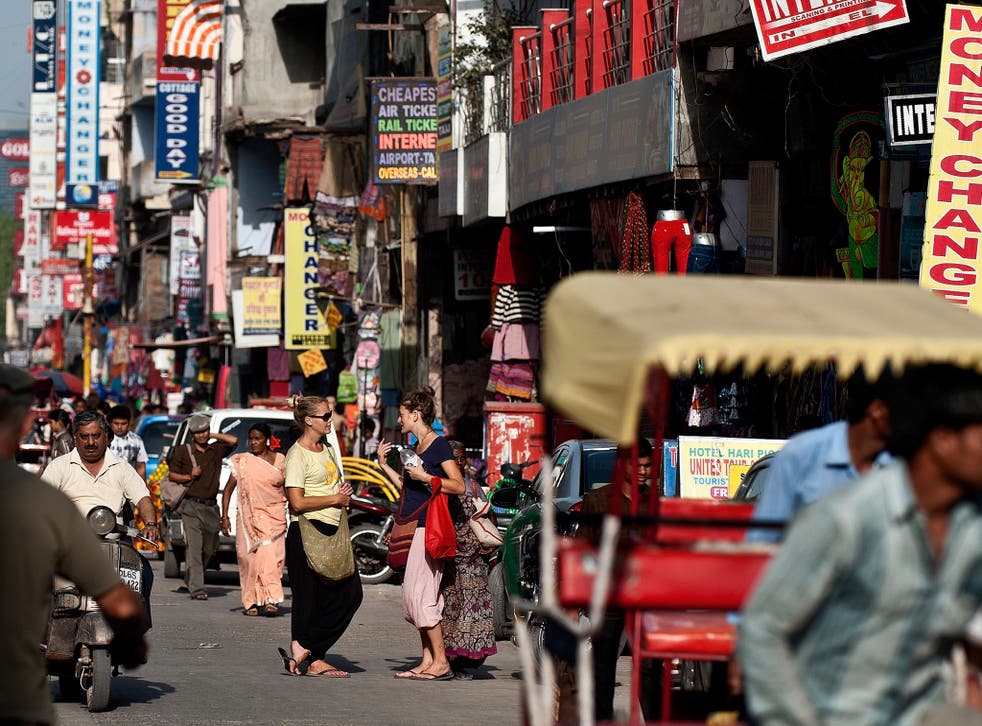 The Government has intensified safety warnings for women tourists travelling to India after a spate of violent sex attacks.
According to advice issued on the Foreign Office website on Thursday, reported cases of sexual assault against women and young girls are increasing and travellers should "exercise caution".
It added: "British women have been the victims of sexual assault in Goa, Delhi, Bangalore and Rajasthan and women travellers often receive unwanted attention in the form of verbal and physical harassment by individuals or groups of men."
Violent attacks on Polish, German and Danish women have already been reported since the start of the year.
The French and Canadian governments have also increased safety advice and travel firms are concerned that the tourism industry could take a hit.
Police in Delhi have said three more people have been arrested for the gang rape of a 51-year-old Danish tourist.
The 51-year-old backpacker told officers she was raped at knifepoint by a group of men in the Paharganj area on Tuesday evening after she asked for help with directions.
In a statement, police said a juvenile was arrested alongside two homeless men aged 20 and 24 – bringing the total of suspects to six.
They claimed to be closing in on at least two others allegedly involved in the attack, which was near a popular shopping area.
A man has also been arrested in Chennai after allegedly raping an 18-year-old German on a train last week.
The horrific gang rape and murder of a student on a Delhi bus in 2012 brought the prevalence of sexual violence in India under international scrutiny.
The government tightened laws last year after widespread protests but conviction rates are low.
Women's rights groups claim crimes against tourists are far more likely to be investigated than those against Indian women and girls, who face being publicly shamed and ostracised if they try to report an attack.
Additional reporting by AP
Register for free to continue reading
Registration is a free and easy way to support our truly independent journalism
By registering, you will also enjoy limited access to Premium articles, exclusive newsletters, commenting, and virtual events with our leading journalists
Already have an account? sign in
Join our new commenting forum
Join thought-provoking conversations, follow other Independent readers and see their replies