'Anti-groping' device that marks attackers with invisible ink sells out within 30 minutes in Japan
Stamps allow those who experience harassment to imprint their attackers with invisible ink and also provide a deterrent to would-be attackers
Maya Oppenheim
Women's Correspondent
Thursday 29 August 2019 14:48 Comments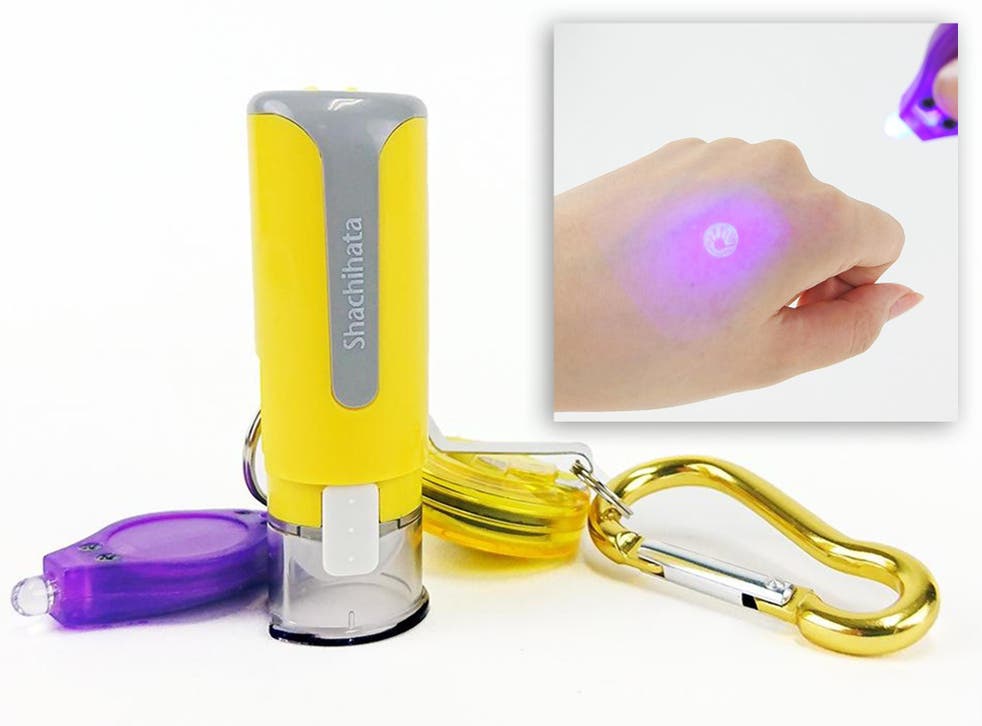 A new gadget designed to tackle sexual harassment on public transport has sold out just half an hour after going on sale in Japan.
The "anti-groping" stamps allow those who experience harassment to imprint their attackers with invisible ink and also provide a deterrent to would-be attackers.
Police are then able to reveal the stamp – which was created by stamp-maker Shachihata – with UV light.
A limited run of 500 stamps, which cost 2,500 yen (about £19), sold out within 30 minutes of going on sale on Tuesday.
Shachihata said it would develop the stamp in May after conversations erupted on social media sites about how to deter groping – which is known as chikan – on crowded trains.
World news in pictures

Show all 50
The Tokyo Metropolitan Police Department recorded 1,750 cases of groping or molestation in 2017 – with more than 50 per cent of sexual harassment cases taking place on trains and a further 20 per cent in train stations.
The issue of sexual harassment is prevalent in Japan. A recent Nikkei survey of 1,000 working women found 43 per cent had experienced sexual harassment and more than 60 per cent did not report it, with some reports suggesting that more than 75 per cent of all Japanese women have been groped.
Only 3 per cent of sexual assault victims in Japan tell police, often due to fears of being blamed themselves and publicly shamed – with many choosing not to tell anyone at all. A report last year by the government's gender equality bureau showed nearly 60 per cent of female victims of rape kept it to themselves.
Japan has recently found itself in the public eye for failing to recognise gender equality in the wake of the global #MeToo movement.
Japan ranks bottom among the G7 countries for gender equality. It is ranked 110th out of 149 countries in the World Economic Forum's index measuring gender equality.
A number of medical universities in the east Asian country last year admitted to meddling with entrance exam scores to deliberately put female applicants at a disadvantage.
Register for free to continue reading
Registration is a free and easy way to support our truly independent journalism
By registering, you will also enjoy limited access to Premium articles, exclusive newsletters, commenting, and virtual events with our leading journalists
Already have an account? sign in
Join our new commenting forum
Join thought-provoking conversations, follow other Independent readers and see their replies