Guinea ready to open schools shut by Ebola for 10 months
Official estimates put the death toll from Ebola at 8,500 – although the true figure is likely to be two or three times higher
Sam Masters
Sunday 18 January 2015 22:47 Comments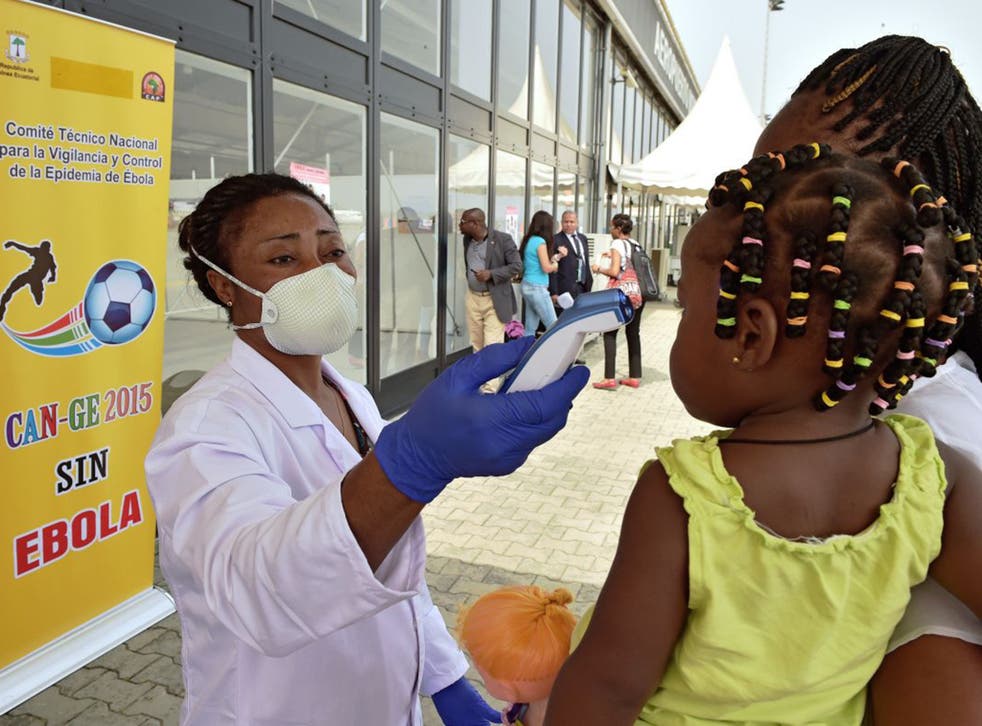 Millions of children have not attended school since last summer in the three West African nations brought low by Ebola. But now, among the relentlessly negative events associated with the virus, comes a positive development.
In Guinea, where Ebola first emerged 10 months ago, schools will re-open for the first time. Classrooms from the capital, Conkary, to rural districts across the country are expected to welcome children. Neighbouring Liberia, the second West African country to report Ebola cases last March, could re-open its schools next month.
Official estimates put the death toll from Ebola at 8,500 – although the true figure is likely to be two or three times higher. The death rate appears to be slowing, but there remain an estimated 30,000 children orphaned by the virus, and up to seven million affected by having had no education since last year.
Tom Dannatt, the founder of Street Child, a charity that aims to create education opportunities in the region, told The Independent yesterday that the number of those without education was one of the major under-reported consequences of Ebola.
In pictures: The village where Ebola started

Show all 5
In many local markets the number of children working has increased. Indeed, when schools re-open, many families could be reluctant to allow their children to return, Mr Dannatt said. "Poverty has become entrenched not by Ebola, but by the measures that have been put in place. The quarantines have strangled economic activity. Trading family businesses have not coped. Entrenchment of poverty is the single biggest barrier to education. Families have got used to children working. And now they have to go to school, which could be a problem."
Anecdotal evidence suggests that the absence of education has increased child pregnancy rates and teenage prostitution. "Our view is that schools should be re-opened at the earliest possible moment – it's justifiable," Mr Dannatt said. "But the time has come to look at the wider effects on the whole of society caused by Ebola. It will take a lot of money and effort in the coming months to rebuild what has been lost. Once a child is used to being out of school, they don't go back. They need intensive support now."
There is also the matter of costs involved in returning to school for families made even poorer by the epidemic. "All of our focus has been on the relatively small four-figure number that contract the disease and die and the five-figure number of Ebola orphans," Mr Dannatt said. "The really big impact is the seven-figure number of those who were not in schools. It has been felt most heavily at the poorest end of the spectrum."
Schools will, however, remain closed in Sierra Leone, the focus of British efforts to control the disease. "We are monitoring the situation and would take a decision after that," the Health Minister, Foday Sawi Lahai, said. "We have imported thermometers to be used for surveillance in the schools. Once that is done and the number of cases keep falling, we would consider [letting schools reopen]."
Register for free to continue reading
Registration is a free and easy way to support our truly independent journalism
By registering, you will also enjoy limited access to Premium articles, exclusive newsletters, commenting, and virtual events with our leading journalists
Already have an account? sign in
Join our new commenting forum
Join thought-provoking conversations, follow other Independent readers and see their replies