No, a Chinese zoo has not named a baby gorilla 'Harambe McHarambeface'
The zoo in question does not appear to have any gorillas, newborn or otherwise
Matt Payton
Wednesday 14 September 2016 07:58 Comments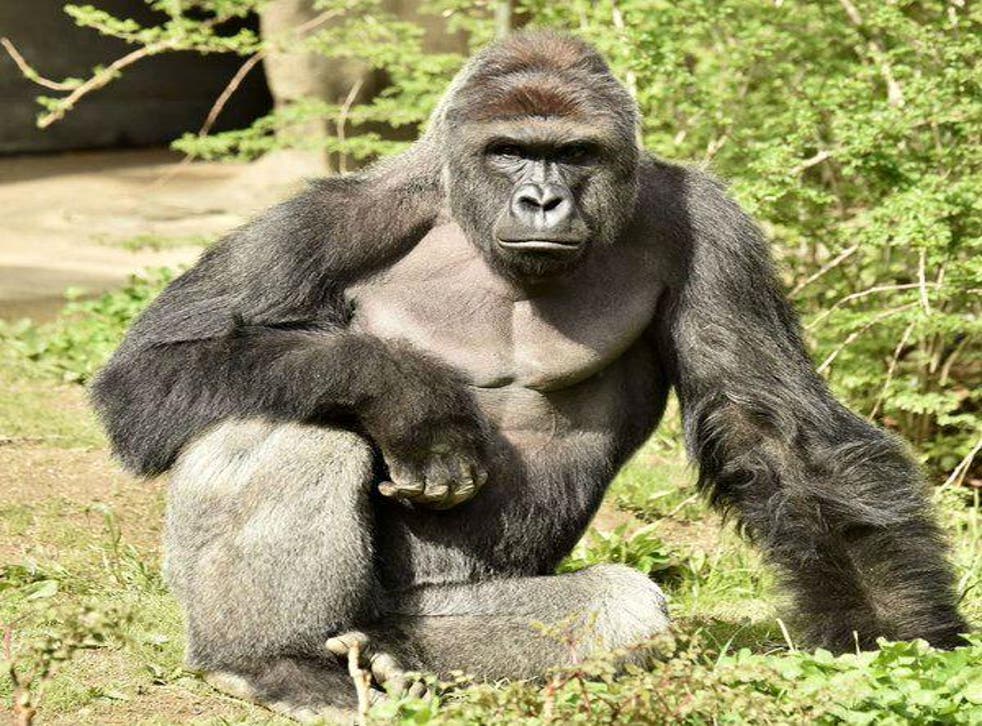 A Chinese zoo has not named its new baby gorilla 'Harambe McHarambeface' despite reports that swept the internet that the name had won an online naming poll.
According to the story, which first appeared on the recently launched Boston Leader news website, pranksters had reportedly hijacked Jinhua Zoo's online poll making sure Harambe McHarambeface won with 93 per cent of the vote.
The name 'Harambe McHarambeface' is a hybrid of Harambe, the gorilla who was shot dead at Cincinnati zoo earlier this year, and Boaty McBoatface, the winning entry in an online poll to name a new British polar research vessel.
Petition over gorilla death
After the story went viral, Chinese media responded by stating neither Jinhua Zoo's website or social media accounts do not mention gorillas, let alone an online competition to name a newborn.
While the Boston Leader website asserts on its homepage that it has been "bring you Boston's best news since 1932", the website's domain was only reportedly launched on 9 September.
The website appears to have a paywall preventing readers from accessing all of its content unless they pay a $9.99 a month.
However if you attempt to subscribe to the previously unheard of news site, an error message comes up stating: "We are currently experiencing issues processing new subscriptions due to a high volume of applications.
"Please check back later."
Earlier this month, Philadelphia Zoo announced it was running a public vote to name its new baby gorilla.
However, following thousands on Twitter calling for it to be named Harambe, the zoo decided to not included it on the list of names people could choose from.
Register for free to continue reading
Registration is a free and easy way to support our truly independent journalism
By registering, you will also enjoy limited access to Premium articles, exclusive newsletters, commenting, and virtual events with our leading journalists
Already have an account? sign in
Join our new commenting forum
Join thought-provoking conversations, follow other Independent readers and see their replies