Helmand's top female police officer shot is dead
Incident marks a continued escalation of violence as Nato forces withdraw from Afghanistan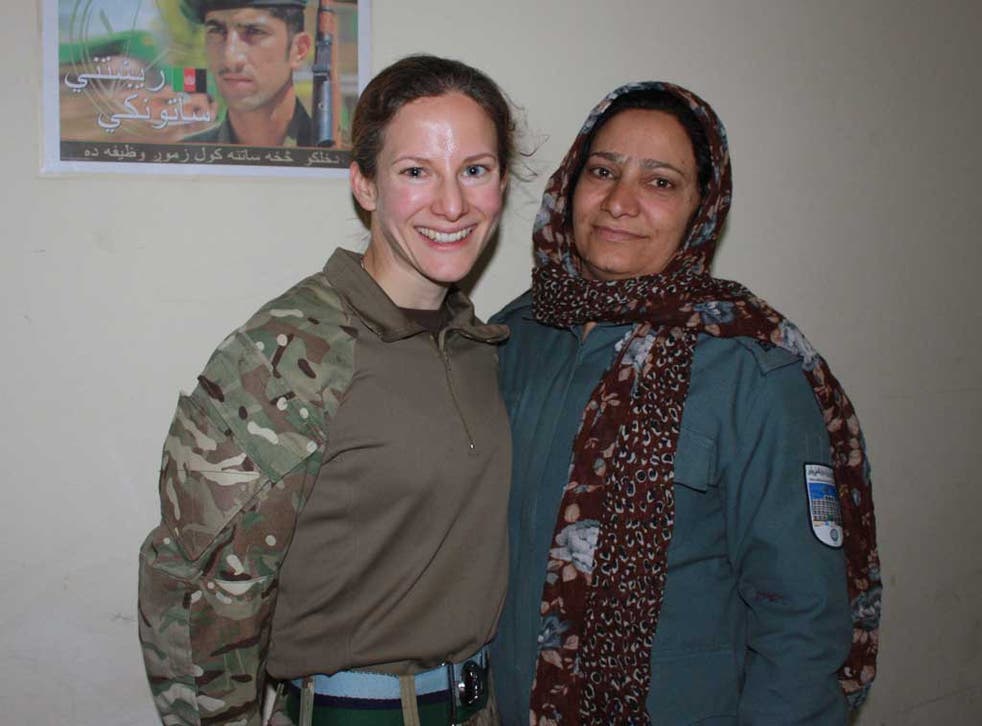 The most senior female police officer in Helmand province was gunned down on her way to work with her son-in-law on yesterday, Afghan officials said.
Lieutenant Islam Bibi was hailed as a female success story in one of the most male-dominated cultures in the world, often profiled as a rising star in the Afghan National Police.
Bibi, a 37-year-old mother of three, was being driven to work on a motorbike in the provincial capital Lashkar Gah when two attackers, also on a motorbike, opened fire.
Officials said she died an hour later in hospital. Her son-in-law was also wounded in the attack but survived.
Omar Zwak, a spokesman for the provincial governor, said that Taliban insurgents were most likely to be behind the shooting, although they had not yet claimed responsibility.
Senior female officials are regularly targeted in Afghanistan, both by insurgents and conservative male groups. Bibi told the Sunday Telegraph that even her own brother and father opposed her work, and her brother had "tried to kill me three times" in her nine years as a policewoman.
Last July a high-profile female Afghan MP was murdered by militants in Eastern Afghanistan, who attached a bomb to her car. Hanifa Safi was also the head of women's affairs for her province.
And in a year which has seen violence in the war-torn country match its worst levels since the 2001 invasion, yesterday saw deaths up and down the country.
Also in Lashkar Gah, a roadside bomb killed four girls aged between 10 and 12 who were on their way to fetch water for a wedding.
The governor's office in the eastern province of Paktika reported that two schoolboys were killed on their way home from classes, again by a roadside IED (Improvised Explosive Device).
In the province of Lowgar, south of Kabul, 11 Taliban militants were killed in two different operations while seven others were wounded, the Ministry of Defence said. One Afghan soldier was also killed. A coalition soldier died in western Afghanistan, though Nato refused to give further details.
According to the most recent figures from Afghanistan's Interior Ministry, 180 civilians, 299 police officers and 753 militants were killed last month. The Defence Ministry did not have similar figures for the Afghan army.
Register for free to continue reading
Registration is a free and easy way to support our truly independent journalism
By registering, you will also enjoy limited access to Premium articles, exclusive newsletters, commenting, and virtual events with our leading journalists
Already have an account? sign in
Register for free to continue reading
Registration is a free and easy way to support our truly independent journalism
By registering, you will also enjoy limited access to Premium articles, exclusive newsletters, commenting, and virtual events with our leading journalists
Already have an account? sign in
Join our new commenting forum
Join thought-provoking conversations, follow other Independent readers and see their replies