Chinese embassy explosion in Kyrgyzstan kills one and injures three
Security officials are calling explosion a terrorist attack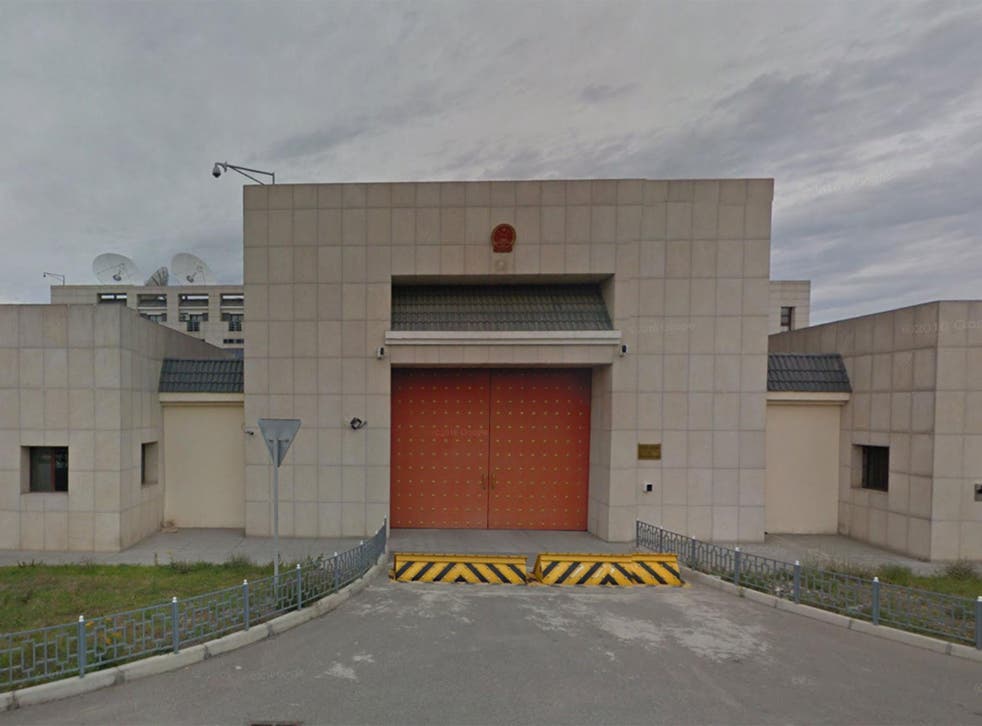 One person has been killed and three others wounded after a car exploded near the Chinese embassy in Kyrgyzstan on Tuesday.
Kyrgyzstan's deputy prime minister Zhenish Razakov said the explosion in the country's capital of Bishkek was caused by a suicide bomber who rammed their car into the gates of the Chinese embassy, Interfax news agency reported.
The action detonated the bomb and killed the driver of the car while injuring three embassy employees, he said.
Local reports claim the vehicle managed to smash through the embassy's gates and explode close to the ambassador's residence in the centre of the compound, the BBC reported.
Pictures posted on social media showed smoke billowing from the ground near the compound and fragments of concrete on the floor by the embassy's gate.
The AKIpress news agency quoted the chief of security at the Chinese embassy as saying that no embassy staff had been injured, while Kyrgyz security officials called the explosion a terrorist attack, the BBC reported.
Join our new commenting forum
Join thought-provoking conversations, follow other Independent readers and see their replies