Priests climb up active volcano in Bali to 'prove' it is not about to erupt
Some 140,000 people have been evacuated from the area in expectation of an eruption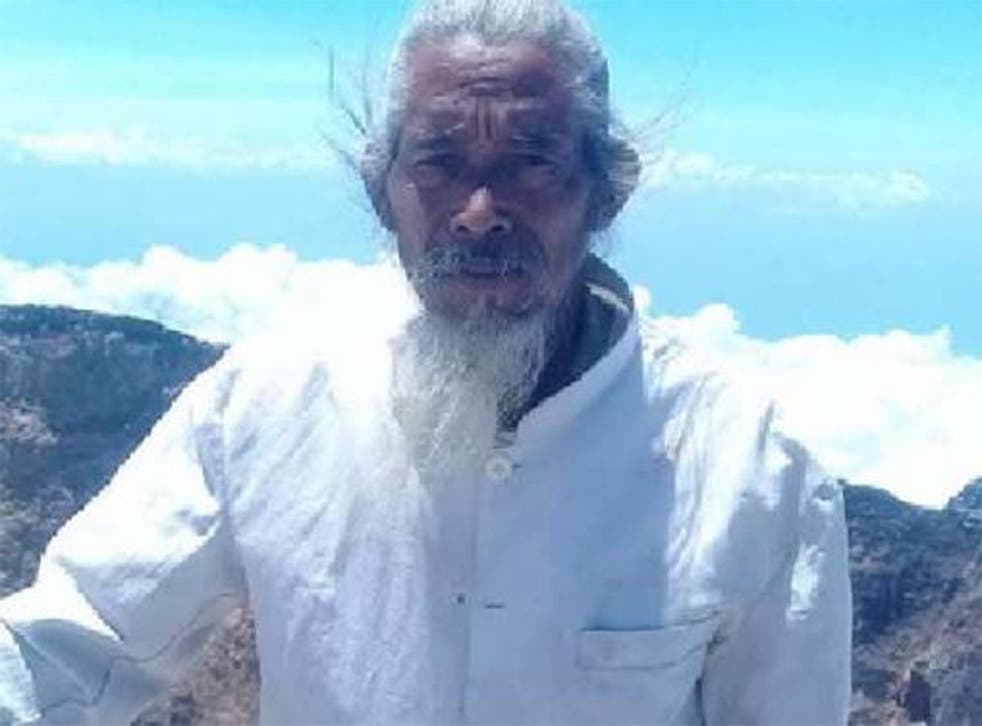 Four priests have climbed to the top of a volcano in Indonesia to make offerings, despite scientists saying it is about to erupt.
Some 144,000 people were evacuated from the area around Mount Agung in Bali after volcanologists warned it was about to blow its top. The 3,000m volcano has been rumbling and pouring out steam in recent days
However, video posted on social media showed the Indonesian priests posing at the summit. One said he had been instructed by a god to make the climb.
Indonesian authorities condemned the priests and accused them of acting irresponsibly by potentially inspiring other people to enter the 12km exclusion zone that is in place around the volcano.
One of the Hindu priests, Mangku Mokoh, said he made the four-hour climb because he is "not sure that Mount Agung will erupt"
Another, Jero Mangku Ada, said he was at an evacuation centre when he received a message from a god telling him make an offering at the top of Mount Agung.
He told Fairfax Media: "We were not there to pose or be daredevils. We had already evacuated as per the instruction of the government. But I was requested to make an offering and I did just that because I want the people of Bali to be safe.
"If I was not told to go up there by something higher up than the government I would not have gone up there."
World news in pictures

Show all 50
However, Sutopo Purwo Nugroho, a spokesman for Indonesia's National Disaster Management Agency, said: "That zone is forbidden. That is very dangerous.
"If a sudden eruption happened, we wouldn't know if there was anyone there. There could be a sudden eruption, earthquakes, landslide, poisonous gas and other dangers.
"The danger is not for them alone but also the search and rescue team who would have had to rescue them."
Authorities have also requested the 75,000 people who have evacuated from areas close to the volcano that are deemed to be safe to return home, saying they are placing a burden on resources for people who genuinely needed to be evacuated.
Join our new commenting forum
Join thought-provoking conversations, follow other Independent readers and see their replies