'Hitman' allegedly hired by Philippines president won't receive state protection after revealing 'government's bloody secrets'
Edgar Matobato, 57, admitted involvement in around 50 abductions and murders and claimed his gang fed a suspected kidnapper to a crocodile in 2007
Matt Payton
Monday 19 September 2016 14:40 Comments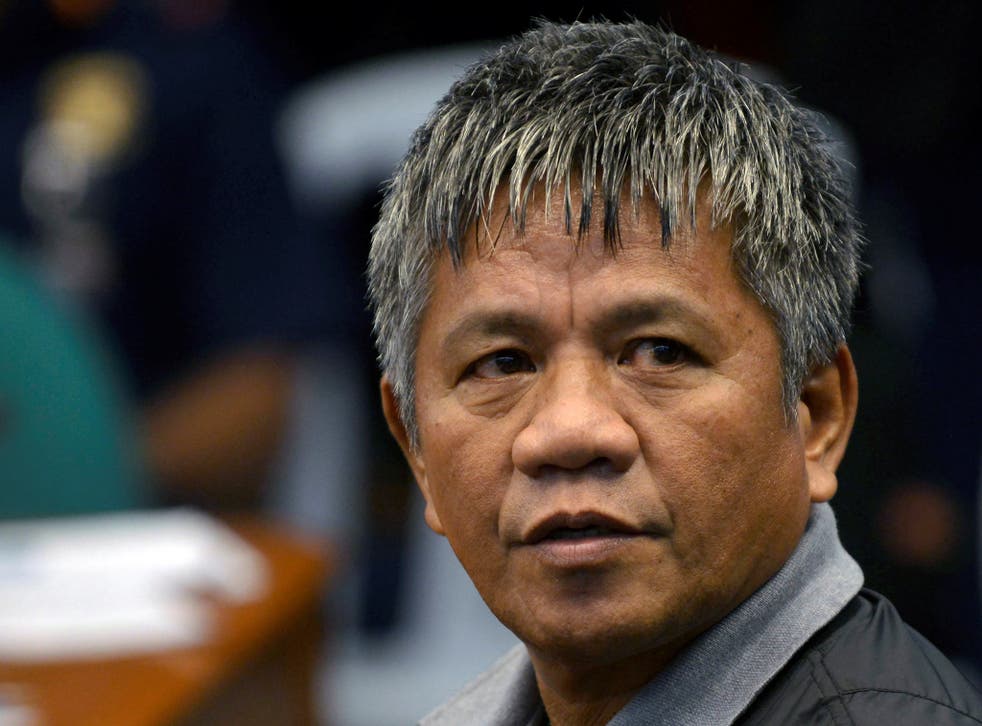 A self-confessed hitman, who claims the Philippines president Rodrigo Duterte ran a hit squad and murdered people himself, will not receive state protection after a tell-all appearance before a Senate hearing into extra-judicial killings.
Edgar Matobato, 57, had told the hearing he was a member of Duterte's 300-strong 'Davao Death Squad' (DDS) when the president was mayor of Davao City in the southern Philippines.
He admitted involvement in around 50 abductions and murders and claimed his gang fed a suspected kidnapper to a crocodile in 2007.
Mr Matobato claimed the recently elected president killed targets himself including government officials.
Senate President Koko Pimentel stated on Facebook that the former contract killer would not be placed into protective custody because his life was not in danger.
Mr Pimentel said: "I've denied the request for protective custody of the witness Matobato because there is no Senate rule to justify it.
"There's even no showing that his life or safety is threatened."
Philippines: Duterte's tough crime crackdown continues
Mr Duterte has been the subject of international condemnation in recent months in response to the thousands of alleged extra-judicial killings that have been carried out in the name of the government's war on drugs.
According to Inquirer.net, an estimated 465 killings took place at the behest of the Philippines government in Mr Duterte's first month in office.
President Duterte has declined to comment until the Senate hearing has concluded.
Register for free to continue reading
Registration is a free and easy way to support our truly independent journalism
By registering, you will also enjoy limited access to Premium articles, exclusive newsletters, commenting, and virtual events with our leading journalists
Already have an account? sign in
Join our new commenting forum
Join thought-provoking conversations, follow other Independent readers and see their replies