Female students in Delhi not allowed to leave homes during Holi celebrations over sexual harassment fears
Students at two women's dormitories at the University of Delhi told they would be locked inside halls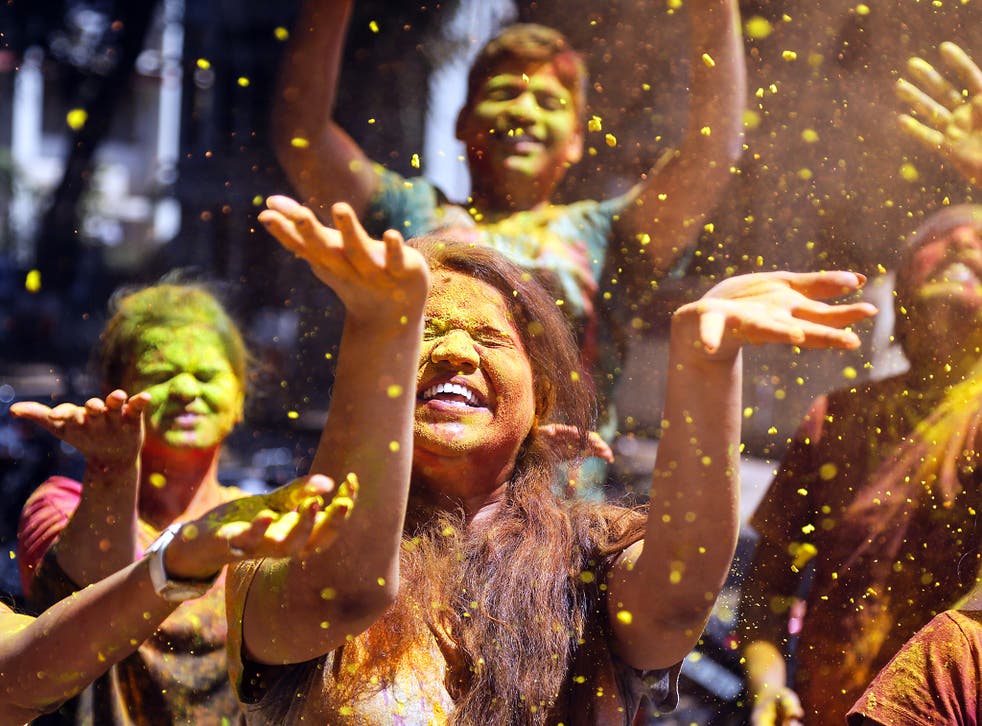 Some women in India were forced into lockdown during Holi celebrations amid fears of sexual harassment.
Students at two women's dormitories at the University of Delhi were told they would not be allowed to leave their accommodation from 9pm on Sunday until 6pm on Monday.
The decision was apparently taken to protect the women from sexual harassment on the street.
Holi celebrations often include dancing, drinking, and covering one another with coloured dye.
"It's a very sexualised thing. You get touched or hit on your buttocks or your breasts," Devangana Kalita, an activist and researcher at Jawaharlal Nehru University, told the Guardian.
For many, Holi is just harmless fun, but there is a common phrase that is often used during the festival which translates to "don't be offended, it's Holi".
"The idea of consent does not exist during Holi," Sabika Abbas Naqvi, the president of Delhi's student hostels union, said.
"Women are deleted from public spaces during these festivals because of the fear of harassment.
"The men can remain free and roam about, but the women who are the supposed victims need to stay – it's atrocious," she added.
World news in pictures

Show all 50
Holi dates back to the 4th century and celebrates the triumph of good over evil.
The festivities focus on fertility and love and mark the end of winter.
The day is best known for the sight of carnival revellers gathering to toss coloured powder into the air, coating one another in vibrant hues.
Join our new commenting forum
Join thought-provoking conversations, follow other Independent readers and see their replies